WiFi frequencies are a broadly discussed and debated topic. When it comes to 2.4 GHz and 5 GHz frequencies or bands, you may find conflicting information online on which one is better. If you want to determine which band or frequency is the best for you, it may help to know all the differences. So what are the differences between 2.4 GHz and 5 GHz anyway?
The main differences between 2.4 GHz and 5 GHz are the bandwidth speed and area they cover. 5 GHz has faster data speeds but less coverage. 2.4 GHz covers more area but has lower data speeds. If you have a large area, use 2.4 GHz; if you require the best speed, use 5 GHz.
Since you are looking for ways to determine which WiFi band is right for you, knowing all the pros and cons of each will help determine whether 2.4 GHz or 5 GHz would work best in your application. This article details all the differences between 2.4 GHz and 5 GHz, suggests which one is better for different scenarios, and how to use a router capable of providing both bands, that way you're the most informed you have to be to make a proper decision.
What is the Difference Between 2.4GHz and 5GHz?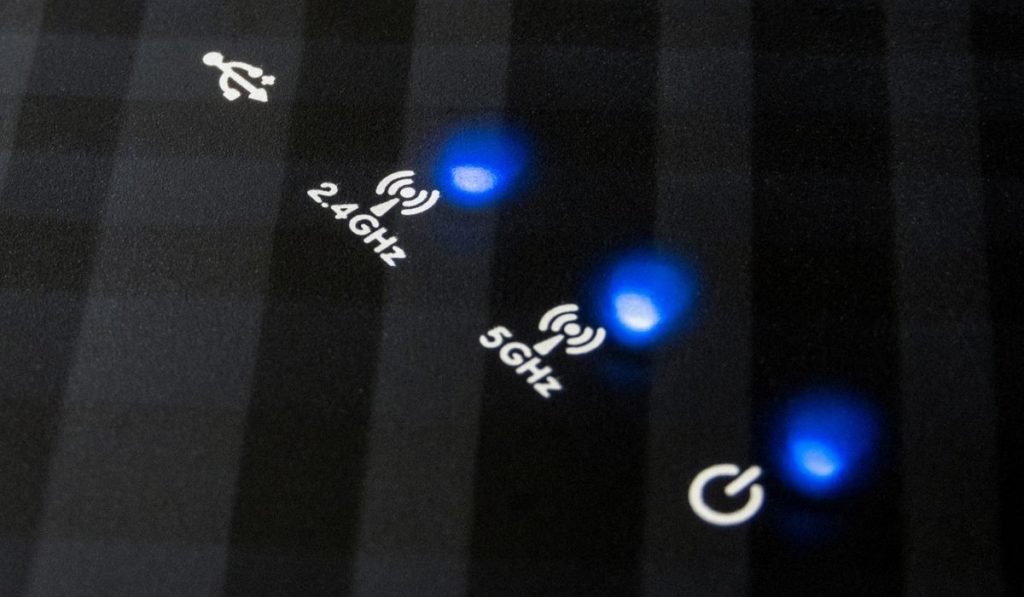 The first glaring difference between 2.4 GHz and 5 GHz is the length of the frequency band. As we explored in our guide explaining 5G and 5GHz, in general, 5 GHz has faster download speeds, as long as you are within the smaller coverage area and do not have many obstructions between your device and the router. The below table shows the main difference.
| | | |
| --- | --- | --- |
| Criteria | 2.4 GHz | 5 GHz |
| Object Penetration | Better at penetrating solid objects such as walls and floors | Worse at penetrating solid objects |
| Coverage | Larger coverage area | Smaller coverage area (due to low object penetration) |
| Interference | Prone to interface from other devices on the same frequency such as microwaves & garage doors | Low likelihood of interference from other devices |
| Number of ChannelsMax Connection Speed | 11 available channels | 23 available channels |
| Signal Range from Router | >400 feet | <400 feet |
Is 2.4 GHz and 5 GHz Wi-Fi Better?
Stating whether 2.4 GHz or 5 GHz Wi-Fi is better is difficult because there are many nuances to consider. If you are in a building with many thick walls and furniture, you may have some trouble with 5 GHz Wi-Fi since it cannot penetrate objects and 2.4 GHz. On the other hand, 2.4 GHz has issues with interference for other household electronics and has less than half the channels 5 GHz offers. In general terms, you can determine which Wi-Fi would be better based on the decision criteria outlined below.
If you have a large area to cover with lots of objects and walls, use 2.4 GHz.
If faster speed is preferred, with many devices on the network, use 5 GHz.
Of course, your particular situation may not line up precisely with the benefits of just 2.4 GHz or 5 GHz alone. For example, you may want to cover a large area and connect many devices, which is impossible with only 2.4 GHz or just 5 GHz. So, you will have to weigh which aspects are the most important to you. However, you can always opt for a dual-band router capable of providing a 2.4 GHz and a 5 GHz signal band simultaneously, resolving the limitations offered by just having one band.
How to Get the Most Out of Your 2.4GHz and 5GHz Capable Router
Most dual-band routers are capable of producing both a 2.4 GHz and a 5 GHz frequency simultaneously. Having two bands available for your network provides distinct advantages, garnering you the best of both worlds. You increase the channels available on your network and get the higher network speed with the 5 GHz band and the more generous coverage area of the 2.4 GHz band.
With a simultaneous dual-band router, you will have two networks with the same names but with 2.4G or 5G at the end of the network name. This may be confusing at first. However, to optimize your simultaneous dual-band router, you should connect devices that are physically closer to the router to the 5 GHz network and connect further away devices to the 2.4 GHz band to optimize performance.
What are the Additional Types of Multi-Band Routers?
With the prevalence of smart homes growing, which increases the number of devices connected to a Wi-Fi network, a simultaneous dual-band router is an excellent solution in preventing network congestion. There are such things as "selectable" dual-band routers. However, you can only use either 2.4 GHz or 5 GHz at a single time. Besides being selectable, these routers offer no additional advantages over standalone 2.4 and 5 GHz routers.
Simultaneous dual-band routers may seem like the king of all routers, but alas, there is a contender to the throne- the tri-band router. Three bands, you say? Yes, tri-band Wi-Fi routers offer three networks simultaneously, one 2.4 GHz and two 5 GHz networks. With a tri-band router, you will eliminate any congestion issues for good.
Great Routers with both 2.4GHz and 5GHz Wi-Fi Bands
If you are looking for great dual-band (2.4 GHz and 5 GHz) routers for your home or business, make sure you opt for a simultaneous dual-band router. A simultaneous one lets you reap the benefits of both bands simultaneously, like this Linksys dual-band wifi router (on Amazon). The Linksys dual-band router provides a large coverage area of around 1,500 square feet and works with your existing modem. It can connect up to 10+ devices at once with Wi-Fi speeds up to 1.7 Gbps.
Another fantastic feature is the "multiple users, multiple input, multiple output" feature, or MU-MIMO for short. MU-MIMO allows Wi-Fi to connect to multiple devices at the same time, with no speed constrictions. The Linksys router is excellent for gaming and 4k streaming. If you are into online gaming and want to optimize your internet, opt for this Asus AC1900 dual-band gaming router (on Amazon). The Asus router is rated for 1.9 Gbps Wi-Fi speeds and has a built-in dual-core CPU that works hard to ensure smart multitasking to keep your internet efficient and fast.
Great Tri-Band Wi-Fi Routers
If you are looking to get the best possible Wi-Fi for your home or business, you can super-size your router by ordering a tri-band router. Tri-band routers, like this TP-Link AC4000 tri-band Wi-Fi router (on Amazon), give you a premium Wi-Fi experience. You can get faster Wi-Fi speeds, cover more area, and connect more devices with MU-MIMO. Additionally, the TP-Link tri-band router offers beamforming technology, which essentially focuses Wi-Fi in the direction the antennas are pointed.
Lastly, you can utilize tri-band gaming routers like the TP-Link AC5400 Tri-Band Wi-Fi gaming router (on Amazon) for the ultimate gaming experience and never be exposed to video game lag again. It has two 5 GHz bands, with one of them completely dedicated to gaming. The 2.4 GHz band has a fast speed of 1.0 Gbps, while the two 5 GHz bands each provide stellar speeds of almost 2.2 Gbps. The TP-Link tri-band not only has excellent performance, but it also looks cool too.
Conclusion
The bands, or frequencies, of Wi-Fi routers, vary. The current industry standards for Wi-Fi bands are 2.4 GHz and 5 GHz; you can get a router with just one of these bands or both bands. The main differences between the two bands are the coverage area, Wi-Fi speed, and the number of devices that can connect. The 2.4 GHz band generally has a lower speed, can connect to fewer devices, but has a larger coverage area.
The 5 GHz band usually has faster download speeds for more devices but has a small coverage area since it is susceptible to object interference. If you want the best of each frequency, you can use a simultaneous dual-band router with both bands. You can even opt for a tri-band router for a top choice that provides two networks of one band of 1 network for the other band.