Are you having trouble identifying the benefits of Apple CarPlay, or have you been confused about the differences between Apple CarPlay and Bluetooth? You need not worry because we will discuss all of that here.
Apple CarPlay is considered better than Bluetooth because with CarPlay, you can use Siri, make phone calls, send texts, find your way to any location, listen to playlists, and access your calendar without taking your hands off the steering wheel, whereas Bluetooth only has music and phone calls.
Many of us might want Apple CarPlay but do not have enough money to get a new vehicle. If that is the case for you, it will interest you to know that you can install Apple CarPlay in your car without getting a new one. You'll find out more about this as you read on.
What is Apple CarPlay?
Apple CarPlay is an exciting innovation by Apple that can be described as iOS for your car. It allows you to connect the infotainment system in your vehicle to your mobile device while you are driving. With this infotainment system, you get to enjoy music from your Apple Music playlist or Spotify while driving.
You can also make phone calls and look up your contacts. There's more – Apple's mapping system on CarPlay can help you navigate your movements. The most exciting part is that you can do all of these without taking your hands off the steering wheel to touch your phone.
These functions can be controlled using voice recognition, car steering wheel control, or touchscreen. This, in turn, prevents distractions and ultimately helps you keep your eyes on the road while driving.
Since the creation of Apple CarPlay by Apple in 2014, there have been many improvements and upgrades to the system to make it more enjoyable for its users. The IOS 13, their latest promotion, comes with a dashboard screen that distinguishes it from the previous models.
To make use of CarPlay, all you need to do is connect your iPhone to your car either by using a wired connection (this connection is usually made using lightning to USB) or a wireless one. It is important to note that not all vehicles or devices support CarPlay. That means you need to have a car and device compatible with CarPlay if you want to enjoy it.
Many vehicles are compatible with Apple CarPlay. Below is a list of brand names and their models that support the system. However, this list doesn't exhaust all the vehicles that support Apple CarPlay – it only features some of them.
1. Aston Martin
DB9 Volante 2017
Rapide 2017-18
V8 Vantage 2017
V12 Vantage 2017
Vanquish 2017-18
2. Acura
ILX 2019-Up
MDX 2018-Up
NSX 2017-Up
RDX 2019-Up
TLX 2018-Up
3. Audi
A4 2017-Up
A5 2017-Up
A7 2017-Up
e-Tron 2019-Up
Q2 2017-Up
4. Bentley
2017-2021 Bentayga
2019-2021 Continental
2020-2021 Flying Spur
5. BMW
2017-2021 1 Series,2 Series, 4 Series,5 Series, 7 Series, and 3 Series
2018-2021 8 Series
2017- 2021 X3, X4, X6 and X5
2019-2021 Z4
2019-2021 i3
6. BUICK
2016-2017 Excelle
2016-2021 LaCrosse
2016-2021 Regal
2017-2021 Encore
2018-2021 Enclave
7. CHERY
2017-2021 Arrizo 5
2017-2021 Arrizo 7
2017-2021 Tiggo 3X
2018-2021 Tiggo 4
2018-2021 Tiggo 8
8. CHEVROLET
2016-2017 Cavalier
2016-2019 Volt
2016-2021 Camaro
2016-2021 Colorado
2016-2021 Corvette
9. FERRARI
2016 FF
2016 F12tdf
2016-2017 California T
2020-2021 F8 Tributo
2021 Roma
10. FORD
2017-2019 C-MAX
2017-2019 Fiesta
2017-2019 Flex
2017-2021 Escape
2017-2021 Transit
11. HONDA
2016-2021 Civic
2016-2021 Accord
2017-2021 Pilot
2018-2020 Fit
2019-2021 Insight.
iPhone Models Compatible With CarPlay
The iPhone models that support Apple CarPlay are pretty straightforward. They include:
iPhone 5, 5c and 5s
iPhone SE
iPhone 6/Plus
iPhone 6s/Plus
iPhone 7/Plus
iPhone 8/Plus
iPhone X/XR
iPhone XS/XS max
iPhone 11/ Pro/ Pro Max
iPhone 12/Mini/Pro/Pro Max
Future iPhone models will likely support the infotainment system model as well.
Apple CarPlay Vs. Bluetooth: Key Differences
We know you are wondering what could make these two services different from one another. After all, they offer almost the same features.
Still, there are key differences between these two systems, and knowing them will inform your decision on which of the two works better for you. Some of the key differences between these two systems are:
Apple CarPlay features Apple AI Assistant Siri, which handles all your activities while you're driving. Bluetooth doesn't offer this feature. All you have to do is activate Siri and she does the rest – reading your texts, visiting the calendar for you, making phone calls, etc. – while you keep your eyes on the road.
Bluetooth for your car is wireless, but Apple CarPlay can be wireless or non-wireless. Some say the wireless Apple CarPlay can be seen in the top-notch vehicles of the late 2020s. Regardless, Apple CarPlay can be connected using a USB-to-Lightning cable.
Bluetooth is a standard feature in every modern car you see these days, unlike Apple CarPlay, which cannot work on a vehicle it is not designed for.
Unlike Bluetooth, where you have limited features like playing music, making phone calls, and listening to podcasts, with Apple CarPlay you get impressive features like Siri, Calendar, Maps, Contacts, phone calls, Spotify, and so on. You get to do some basic things you can do on your apple phone conveniently on Apple CarPlay.
Advantages of Apple CarPlay over Bluetooth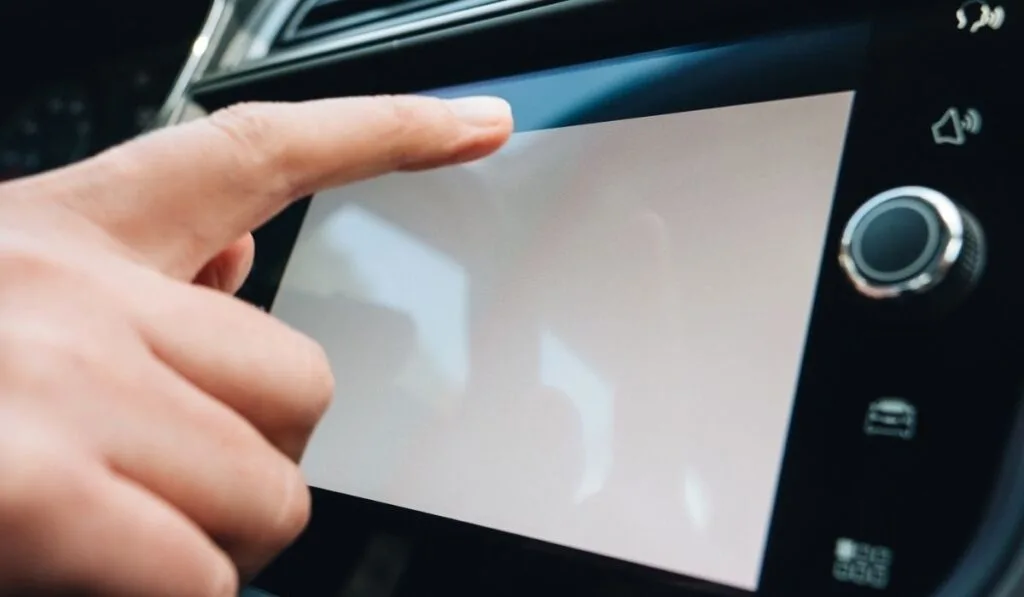 Apple CarPlay offers you a fantastic car-friendly experience you don't want to miss out on. You can have Apple CarPlay with your newly purchased car or install it in your old car.
Some different functions and activities can be carried out on the Apple CarPlay. We can say that Apple CarPlay mirrors your Apple phone because of the various apple apps that run on it, allowing you to stay connected even when behind the wheel.
Apple CarPlay is beautiful aesthetic software that runs on your car's media system. It displays essential iPhone apps like Calendar, Maps, and Spotify on your vehicle's dashboard. It also has a touch screen system where car steering wheel controls, voice recognition, and touchscreen can control the apps on display.
Once Siri is activated on your CarPlay, you get to make calls, send texts, and listen to that favorite playlist of your choice. You do all of these without having to remove your hands from your steering wheel – we know you love that.
Let's not forget the map application, which provides you with a smooth navigation system. You can get to know your way around the area by just asking Siri.
How to Add Apple CarPlay to Your Old Car
Perhaps you've heard about Apple CarPlay, and you would love to have one in your car. Fortunately, you don't have to get a new car. In this section is how to add Apple CarPlay to your vehicle.
The simplest and easiest thing is to get an aftermarket radio for your vehicle. Before you purchase an aftermarket radio, you have to be sure of the radio that suits your car best, which can be a single DIN car or a double DIN car.
Are you wondering what DIN means? It is a German term ("Deutsches Institut fur Normung") that signifies standard stereo size installed in cars as far back as the 1980s by vehicle manufacturers. If your car is more than ten years old, it is a single-DIN, and if it is less than ten years old, it is a double-DIN.
After purchasing the Aftermarket radio, you uninstall your car's factory radio and replace it with the aftermarket one. Depending on your skills, you can decide to do this yourself or get professional help if necessary. Once the replacement is done, you can install Apple CarPlay in your vehicle and have a fantastic driving experience.
Nevertheless, we have some cars that do not require this replacement. All they want is for you to update your stereo software and then install Apple CarPlay.
Verdict: Is CarPlay Worth It?
If you are having some doubts if CarPlay is genuinely worth it, well, it is worth it. Apple CarPlay is a simple interface designed for you to have a fantastic ride.
It gives you a safer opportunity to use your iPhone even while driving, so you don't have to miss out on a whole lot, even behind the wheels. You don't even have to get a new car to install the Apple CarPlay.
Don't miss out on the fantastic ride experience you can get from CarPlay!