It can be really frustrating when you're trying to relax and play your favorite game on your Xbox One but instead you're greeted by a black screen when you switch it on. If you've already made sure your TV is on, then that means only one thing: the Xbox is sending out a black screen you need to figure out.
The Xbox One black screen error can be caused by software glitches or issues with beta updates, especially if you're an Xbox Insider member receiving non-public beta releases. Try a hard-reset of the console and/or unenroll from the Xbox Insider program to fix and prevent this.
With a few tips and tricks, the infamous black screen won't be ruining your gaming experience any longer. Let's take a look at why it this happens and a few different ways to fix the issue. The hard reset is the nuclear option, but it also wipes everything, so, it's worth looking at a few other techniques first.
Why Is the Xbox One Screen Black?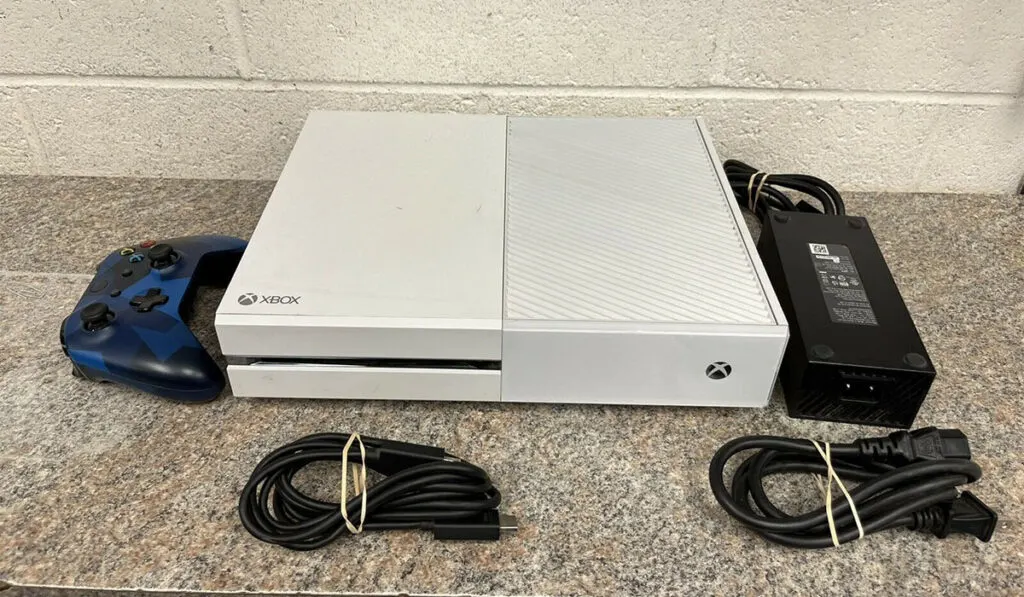 The Xbox One (on Amazon) black screen error is one of the most complicated defects in the gaming world. Here are a couple of reasons the black screen occurs:
Faulty Updates
The black screen might occur after manual or automatic updates to your console. Some updates have glitches that plunge you into darkness once you install them. Especially if you're enrolled in the Xbox Insider program, you're probably receiving some updates with beta features that could crah the console or otherwise cause this black screen behavior.
Other Software Bugs
To play or do something on Xbox, you need the console to work, but you also need the actual app, game, or feature to work too. Bugs make their way into games and apps, and it's not unprecedented for one of those bugs to be causing the black screen. This is much rarer, but still a possibility.
Faulty Hardware
Sometimes, the cause of a black error isn't always so sinister. It could simply be that your HDMI cable is loosely connected to the TV, or it's damaged. Checking the HDMI cable ends, the ports, and swap to a new cable to see if this may be your problem.
How to Fix a Black Screen on Xbox One
The Xbox One black screen error can be an inconvenience, but don't panic if it happens to you. Here's how you can fix this problem:
Check Your HDMI Cable
Your first step should be checking your HDMI cable for breakage or other damages. This is especially helpful if your screen displays a 'No Signal' message.
Extend your inspection to the HDMI and Xbox One ports, as they could also be faulty. Try inserting the cable in different ports to see if anything changes.
You should also clean the console's HDMI ports and fan vents using a can of compressed air (on Amazon) to eliminate dust that might have clumped inside.
Restart the Xbox One
Restarting the Xbox One is a common solution for many problems, and it may also work for the black screen error.
Restarting the console clears cache and memory errors that might have been the source of the malfunction.
Here's how to restart the Xbox One:
Press and hold the Xbox button on your console for a few seconds until it shuts down.

Wait for around 5 minutes and press the button again to turn on the console.
The console should restart and resolve the issue automatically. If not, carry on to the next quick fix.
Perform a Hard Reset
If you switch on your Xbox One, and instead of seeing the regular green animation, you see a black screen for more than 10 minutes, you'll have to perform a hard reset on your console.
You should only use the hard reset as a last resort since it wipes all your data from the console. You'll end up losing progress on all your games.
Follow these detailed steps to hard reset your Xbox One:
Eject any disc inside the Xbox One.

Press and hold the Xbox button on your console for a few seconds to shut it down.

Now press and hold the Xbox and Eject buttons on your console until it beeps, then only keep pressing the eject button until you hear a second beep and the console starts up.

The screen will display a troubleshooting tab where you should select 'Reset this Xbox.'

Select 'Remove everything' and wait for the console to reset.
You can also watch this video for a quick visual demonstration of these steps and what to expect during this process.
Once the reset is done, your console will restart in low-resolution mode. Keep your fingers crossed that this resolves the issue; otherwise, you'll have to take your Xbox One in for repair.
Contact Xbox Support for Repair
If all the above solutions were unsuccessful, you could get in touch with Microsoft's Xbox support for assistance.
It will help if you have a valid warranty card to have your Xbox One replaced or fixed for free.
To request a repair, you'll need to link your Microsoft account with the official Xbox page and register your console.
Then, follow these steps:
Go to the official Xbox website, head to 'Help and Support,' and click 'Sign in.'

Log in using your Microsoft account, and on the 'Various errors' column, tap on 'Display issue.'

Briefly describe your console's issue in the text box and press send.

The company will receive the mail from your account and help you out.
How to Prevent the Black Screen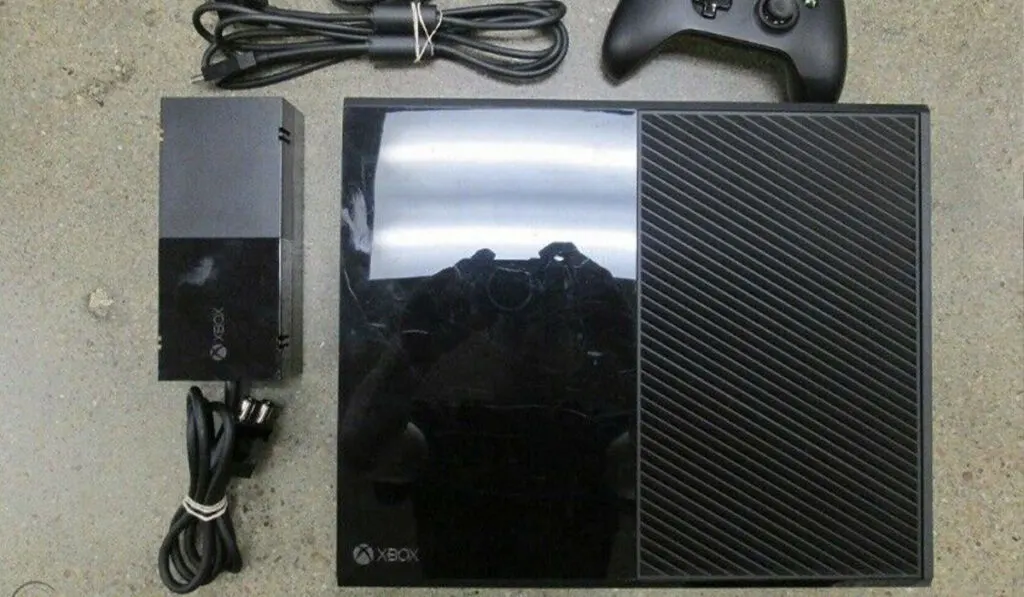 To prevent future incidents of the Xbox One black screen error sucking the fun out of your gaming experience, you'll have to leave the Insider Program.
The Insider Program has many features that are still in the testing stages, and they might be unstable and wreak havoc on your console's software.
Here's how to leave the Insider Program:
Press the Xbox button on your controller to open the guide and click on 'My games & apps.'

Select the 'Xbox insider hub' and click on 'Insider content.'

Click on 'Manage' to open the available insider features.

In the Insider Program, go to the next screen to find several options.

Select 'Unenroll,' and when triggered to confirm if you want to do away with the program, click on 'Accept.'

Once you complete the process, restart your console.
Now that you know how to steer clear of the Xbox One black screen error, you can kick back, switch on the telly, grab your controller and have a good time.