Verizon Wireless offers some of the best-unlimited plans in the market, with ample coverage, hotspot data, and flexibility. You can also use your Verizon mobile device for HD video streaming on a handful of the most popular platforms. So, how do you stream Disney+ from your Verizon mobile device?
Disney+ is available on Verizon as a standalone package or as part of a bundle. It's free for Verizon customers with select unlimited plans and allows up to four simultaneous streams. You can add Disney+ to your Verizon account online or through the My Verizon app.
Now that you know it's possible to stream Disney+ from your Verizon mobile device, let's take a closer look at exactly how to sign up. Before you know it, you'll be streaming all of your favorite Disney hits.
How to Sign Up for Disney+ on Verizon
Disney+ is a subscription video-on-demand streaming service created by The Walt Disney Company. It offers classic content from Disney's archives and new shows produced exclusively for members of the service.
The Disney+ service allows you to watch Disney Studio animated films, Pixar movies, and some titles from the National Geographic, 20th Century Studios, Marvel, and Star Wars franchises.
You can also watch big-screen releases through the streaming service after they play in theaters.
Disney+ subscribers can stream content on laptops, smart TVs, gaming consoles, and mobile devices like smartphones and tablets. The service also allows unlimited downloads, a GroupWatch feature, and multiple user profiles.
Signing up for Disney+ on Verizon requires you to create a Disney account on the Disney+ website. After creating an account, you'll need to add the Disney+ account to your Verizon Account.
You can do this through the online website or the My Verizon app. Doing so will give you access to the video streaming service until you cancel the Verizon plan or remove Disney Plus from your Verizon Account.
How to Add a Free Disney+ Subscription With Verizon Unlimited
A Disney Plus subscription costs $6.99 per month or $69.99 annually in the United States. However, selecting a Verizon Unlimited mobile phone plan can get you Disney's ad-free streaming video service for free.
Each eligible Verizon mobile account has access to one Disney+ subscription, which allows for a monthly savings of $7.99. Both existing and new Verizon Unlimited customers can enroll in the free Disney Plan on Us promotion.
Follow the steps below to add a free Disney+ subscription with Verizon the My Verizon app:
Open your My Verizon app on your mobile device. (You must be the account owner or account manager to proceed with enrollment.)

Click the "Account" icon from the bottom of the screen.

Tap the "Manage apps and add-ons" option.

Search for Disney+ and click "Learn more."

Click "Get it now."

Select "Enroll" after reviewing the details.

Enter the email address to use for your Disney+ subscription.

Tap "Validate."

View the billing summary that outlines the Disney+ promotion period.

Review and accept the Terms and Conditions.

Tap "Confirm" to start the promotional period.
After completing this process, you'll see a confirmation that you've successfully added Disney+ to your account.
If you'd prefer to enroll online, sign into your My Verizon account at Verizon.com to complete the enrollment process. My Verizon mobile navigation helps simplify the process.
How to Stream Disney+ From Your Mobile Device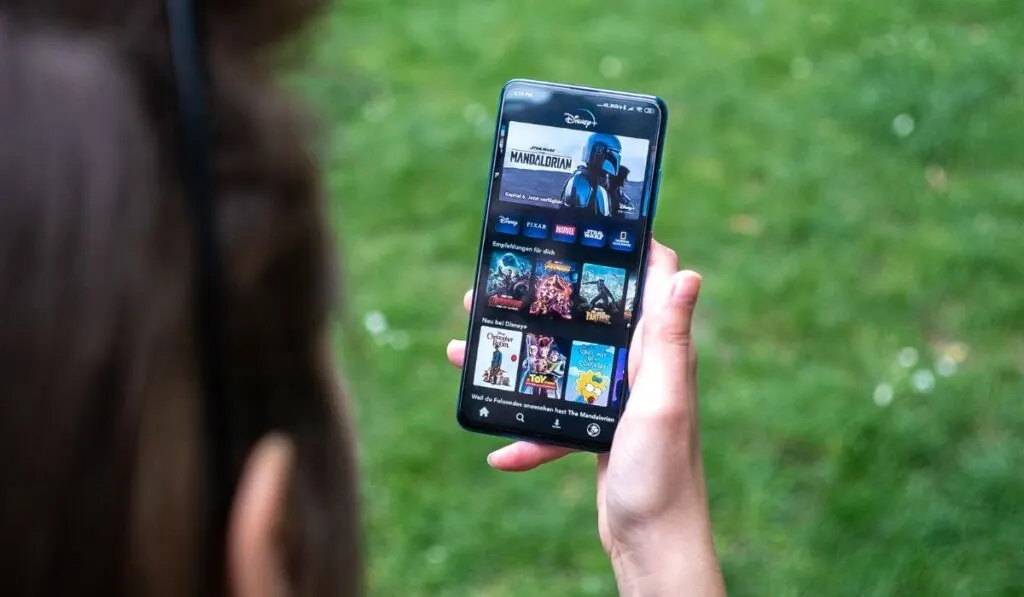 You must set up your new Disney+ account to stream content from your mobile device. Follow the steps below to complete the process.
Tap "Go to Disney" to visit Disney+.

The email address you entered when adding Disney+ above will be automatically reentered.

Review the Disney Subscriber Agreement and Disney's Privacy Policy.

Click "Agree and Continue," then you'll receive a prompt to download the Disney+ app.

Download and install the Disney+ app on your device.

Log in to the Disney+ app using the email and password you set up.

Stream your favorite content through the Disney+ app.