Snapchat is an exciting platform that you'll quickly find yourself pouring hours into, but having some friends on there is essential. For users that are just starting out, it can be a little disappointing to only have one or two friends. So, how are you supposed to find your real-life friends on Snapchat?
There are several ways to add users to your friends list on Snapchat. You can scan friends' Snapcodes, use the "find nearby" feature to locate other users close to you, type specific usernames into the search bar on the home page, or sync your contacts list.
Knowing that these methods exist is a good start to your Snapchat journey, but you may not be familiar with how to execute each one. Let's go through all the ways you can add users on Snapchat step-by-step so that you can get the most out of this amazing app.
How to Find a Snapchat User With a Snapcode
The most basic way to connect with someone on Snapchat is by scanning their Snapcode. The Snapcode is basically a QR code that you scan to find the user's profile on the Snapchat app instantly. This is an extremely helpful feature that can help you find other Snapchat users' pages with the click of a button and the point of a camera.
To scan a Snapchat code, open the Snapchat app and go to the screen that displays your camera feed. Have the other user open their app as well and tap their profile icon in the top left corner of the screen.
This should make their Snapcode appear on their screen (it should look like a yellow box with some dots and the Snapchat ghost in the middle).
All you have to do now is point your Snapchat camera at the Snapcode, give the camera a clear shot of it, and tap and hold on it using your finger. This should automatically bring you to that user's profile where you can then choose to add them to your Snapchat friends list.
It's also worth noting that you can scan a picture of another user's Snapcode and still add them — you don't necessarily need to scan the phone itself.
How to Find Friends Using the "Find Nearby" Feature
Snapchat actually has a feature that allows you to friend someone if they're simply somewhere nearby you. This is another extremely simple option and a great method to use if you don't have the person's username or their Snapcode.
However, you can't use this feature to friend just any random stranger you see on the street. That user must have the "Find Nearby" feature enabled themselves in order for this method to work. This also goes for you, so if you don't want other users to be able to find you this way, all you have to do is turn the feature off.
To use the feature, begin by opening Snapchat on your device. Now you just have to select the "Add Nearby" option and Snapchat will begin to look for users near you. This will bring up a list of users nearby that you can either add or ignore as you see fit.
How to Search for Usernames on Snapchat
It's also possible to friend a user on Snapchat by typing in their Snapchat username to find their profile. This is an easy method to use if the person you're trying to friend isn't in the room with you. All you have to do is get them to send you their username and you're set.
In order to friend someone with their Snapchat username, start by opening the Snapchat app on your device. Next, you need to tap on the search bar at the top of the screen.
From here, make sure to type the username exactly as they sent it. If you make any typos or change any capitalizations, you could end up friending the wrong user.
After you type in their username, their profile should appear in a list of similar usernames. All you have to do to friend them is tap the "+ Add" option next to their profile.
How to Sync Your Contacts to Snapchat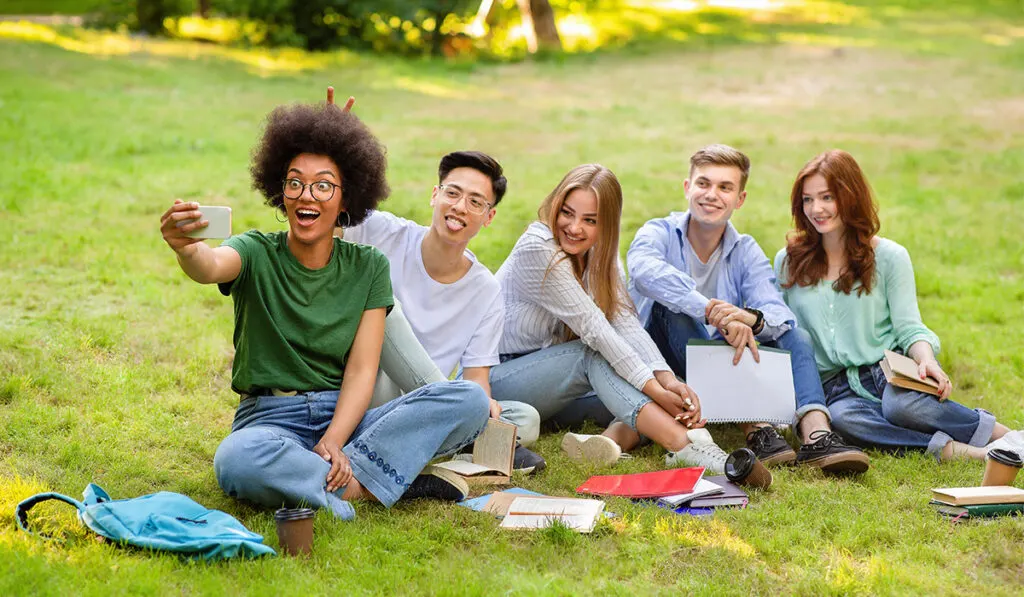 Another great feature that Snapchat added in recent years is the ability to sync your contacts to the app. This will allow you to friend anyone who's on Snapchat and whose phone number is in your contacts list, essentially letting you friend all the people you're close to all at once.
To do this, begin by opening the Snapchat app on your device of choice. In the top left corner, tap your profile icon, which should bring up your profile information.
Right under your Snapcode, you should see an option that says "Find friends on Snapchat – Tap to sync your contacts." Select this option, confirm your selection, and a pop-up should appear asking if you would like to give Snapchat access to your contacts.
Select "OK" or "Allow" depending on what phone you have, and a list of all the Snapchat users in your friends list should appear. Just tap the "+ Add" option next to the person or people you'd like to add, and they'll be added to your friends list.
For anyone on your contacts list that doesn't have Snapchat, you will see a "+ Invite" button next to their name. You can select this option to send them an invite to the platform, essentially letting them know that you want them to use Snapchat.