AirPods are some of the best wireless earbuds on the market. They're easy to use and have excellent sound quality. However, there are a few reasons why you might need to reset your AirPods. For example, if they're not working correctly, if you're having trouble connecting them to your iPhone, or if you want to sell them or give them to someone else, you'll need to reset them.
To reset AirPods, put them in the charging case and close the lid. Then hold down the setup button on the case for 15 seconds until the light begins blinking white, and then keep holding until it turns amber. When you go to pair them with a device, make sure previous AirPods connects are removed.
After resetting your AirPods, you'll need to reconnect them to your iPhone. If you are signed in to iCloud, your AirPods will automatically connect to your devices that are signed in to iCloud with the same Apple ID. But first, let's look at why you may need to reset your AirPods and how to do it without your phone.
When Do You Need to Factory Reset Your Airpods?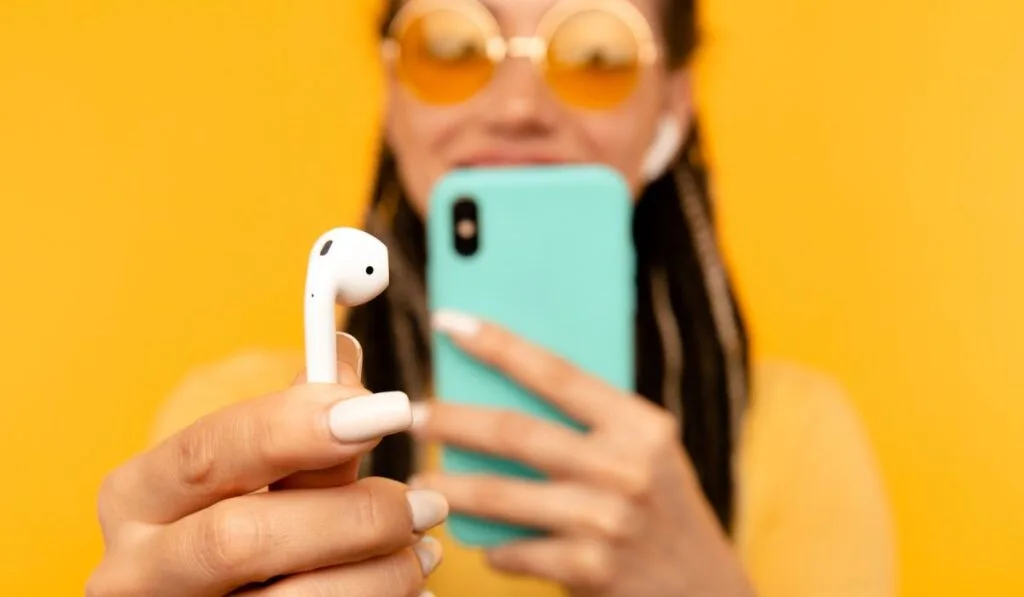 AirPods (on Amazon) are some of the best Bluetooth earbuds on the market, but they're not perfect. A common issue is when the AirPods fail to connect to your iPhone. If your AirPods are having trouble connecting to your iPhone, you may need to unpair them from your phone and then pair them again.
This will usually fix the problem. Your AirPods may also not charge for no apparent reason, or you may be experiencing some audio issue.
If you're having problems with your AirPods, a reset may fix these other problems too. Just like restarting your phone every once in awhile, it can help these devices out a lot to simply reset them from time to time.
How Can You Factory Reset Your AirPods?
Follow these steps to reset your AirPods using your iPhone:
Place your AirPods or AirPods Pro in the charging case, close the lid, and wait for about 30 seconds
Open the lid of the charging case.
Navigate to the Bluetooth section on your iPhone and tap on the More Info button next to your Airpods.
Select Forget the device and confirm. This will unpair your AirPods from your iPhone and any other device signed in with your Apple ID.
Open the lid and hold down the setup button at the back of the case for about 15 seconds until the status light flashes white. If your case charges with the Lightning connector, the status light will be in the case between the AirPods. If your case charges wirelessly, the status light is on the front of the case.
This will reset your AirPods to their factory default settings and will no longer be recognized by any of your devices. To reconnect the AirPods:
Open the AirPods case and hold it next to your iPhone.
Navigate your Bluetooth and connect the device.
Keep the lid open and wait for the new connection to sync across your devices for a few minutes.
How to Reset AirPods Without an iPhone
You may find yourself without your phone and thus unable to factory reset your AirPods in the traditional way. You can still reset them, but you'll need to do it manually. Here's how:
Set the AirPods into the charging case and open the lid
Press the button on the back of the case for 15 seconds until the flashing amber light changes to white.
Close the lid, and your AirPods should now be reset to factory settings.
What to Do When AirPods Won't Reset
Your AirPods may not reset for various reasons. One possibility is that there is dirt or debris in your case that is preventing the terminals of the earbuds from making contact with the charging pins inside the case.
Without successful contact, your charging case will not recognize the device. Debris may also be why your earbuds are not charging in the first place. Use a cotton swab with 70% isopropyl alcohol to clean your case.
Gently wipe the tail of the stem and inside the case where the charging contacts are located. Let the case dry for a few minutes before trying to reset your AirPods again.
How Do I Remove AirPods From Someone Else's iCloud?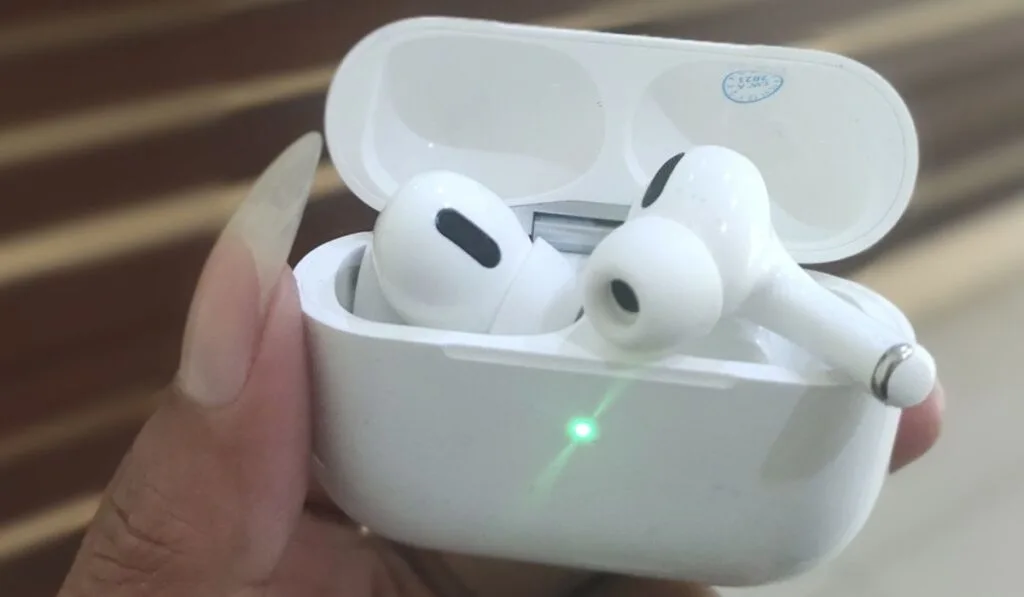 If you try to set up AirPods, AirPods Pro, or AirPods Max and you get the message that they're already associated with another Apple ID, it means that someone else has used those earbuds with their iCloud account.
You can only use AirPods with one iCloud account at a time. The only way to remove AirPods from someone else's iCloud is to ask the person to remove them from their account. To disconnect AirPods from an iCloud account:
Open the Find My app on their iPhone.
Select the Devices tab and choose the AirPods.
Navigate to the bottom and select Remove This Device.
Disconnecting the device from the iCloud account while connected to the AirPods grants you permission to use them with your iCloud account immediately, but if you're outside the Bluetooth range, then the AirPods have to be reset for another person to be able to connect them with their iCloud account.
This is the only way to get AirPods from someone else's iCloud account. If you bought second-hand AirPods and the former owner didn't remove them from their iCloud account, you cannot sync the AirPods with your iCloud account. Not even Apple support can help you with that.
What If Resetting Doesn't Solve My Problem?
If you've tried all of the above and your AirPods still aren't working correctly, it's time to reach out to Apple Support. You can make a Genius Bar appointment at an Apple Store, schedule a call with Apple Support, or chat online with an Apple Support representative.
If your device is still under warranty, you may be able to get a replacement. Otherwise, you may have to pay for a repair.
If you have an AppleCare+ plan, you may be covered for up to two incidents of accidental damage, and in this case, you get either or both your earbuds replaced at a subsidized cost instead of paying for a complete repair.