The Samsung TV is a fantastic television with some peculiar features like the Voice Guide. You might have unintentionally turned the voice assistant on or activated it intentionally, but how do you turn it off?Can you turn it off? Will your TV ever stop talking to you again?
You can turn off the Samsung Voice Guide by holding down the volume button on your remote control to open the Voice Guide option and disable it. You can also use voice commands, deactivate Bixby assistant, or turn it off through the TV's settings.
If you're struggling to turn off the Voice Guide, don't worry. This is a pretty standard issue, and there are several solutions that will restore normalcy to your TV. Let's get into the troubleshooting details so that you can get rid of this irritating narrator once and for all.
Why Is Your Samsung TV Suddenly Talking to You?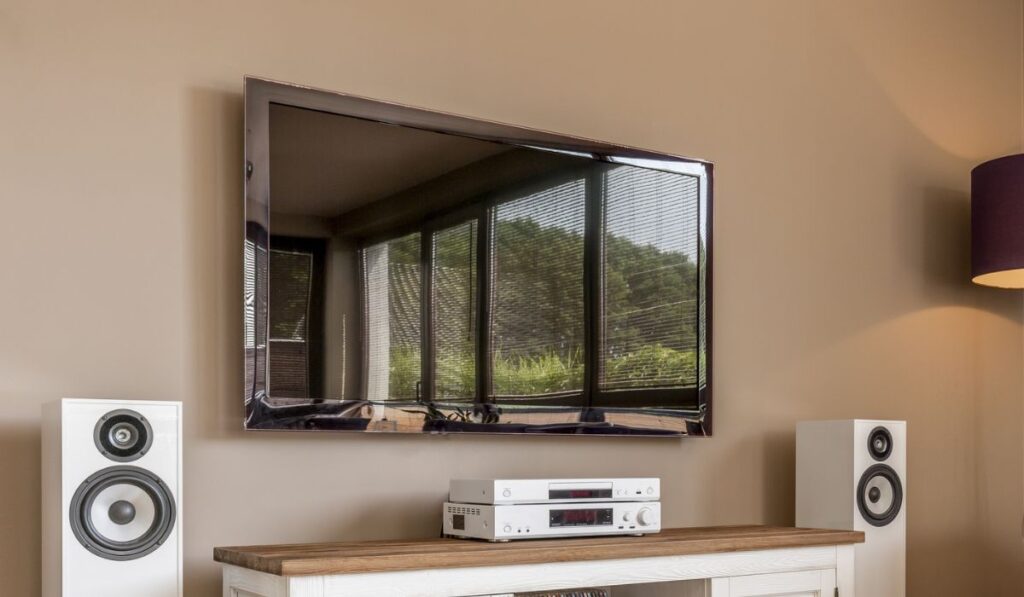 If your Samsung TV starts talking to you out of the blue, then the Voice Guide might be on. Samsung offers many accessibility options to cater to all their customers, and Voice Guide is one of them.
Voice Guide is an incredible feature on Samsung Smart TVs that narrates and gives an audio description of everything displayed on the TV screen, such as the menu options, channel, volume level, and more.
Additionally, it gives audio feedback whenever you change from one connected device to another or to streaming services. It can also mention movie names and their descriptions when you use online streaming platforms such as Netflix, Hotstar, and Prime Video.
The Voice Guide can be a handy accessibility feature for some people, especially those with blindness or low vision. However, if you can easily read everything on the screen and don't need a voice assistant, you might find the Voice Guide very irritating.
How Do You Turn Off the Narrator on a Samsung TV?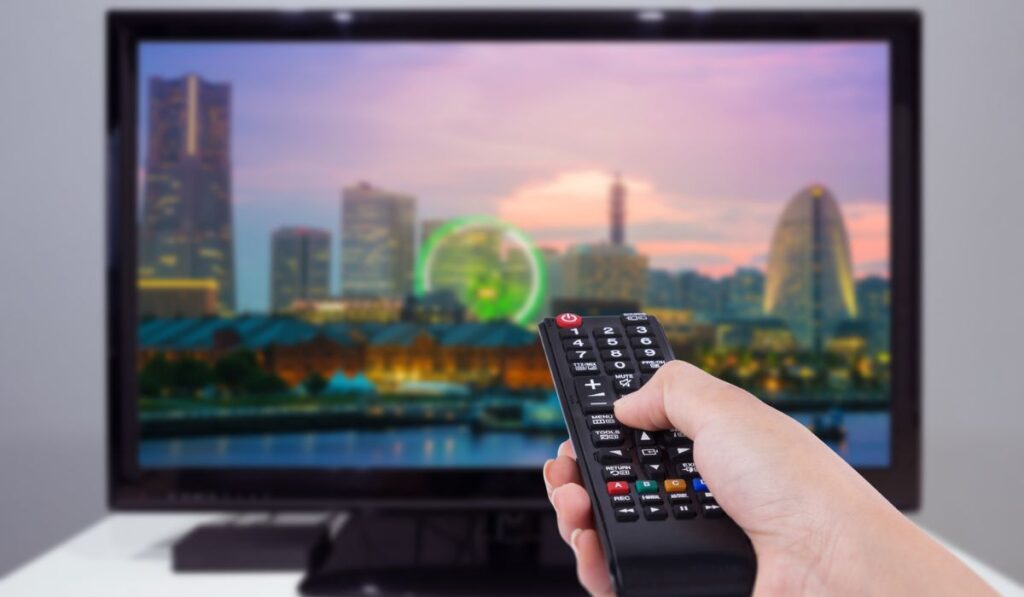 There are several ways to turn off the voice assistant. Here are some methods for newer Samsung TVs (2018- current):
Use the Settings
The settings are similar for all Samsung TV models. Proceed as follows:
On your remote control, press the 'Home' button.

Go to the Settings menu and press 'Enter.'

Navigate to 'General' and select 'Accessibility.'

Select 'Voice Guide' and go to its settings.

On the Voice Guide settings tab, locate the option to turn it off.

Confirm if the TV has stopped narrating.
Use the Volume Button
Another way to turn off the voice assistant is by holding your remote's volume button to reach the accessibility menu. You might have accidentally held down the volume button previously, and that could be why Voice Guide is on. Doing it once again can solve the issue quickly.
This is probably the simplest method of disabling the voice assistant, as it takes you directly to the Accessibility shortcuts on your Samsung TV.
Press and hold the volume button on your remote control to open the Voice Guide option. On this options tab, press the center button to disable Voice Guide.
Use Voice Commands
You could also turn off Voice Guide using the voice commands on your TV if you're tech-savvy and like controlling your TV using your voice. If your Samsung TV remote has a microphone button, follow these steps to disable the Voice Guide:
Press and hold the microphone button on your remote.

Say "Voice Guide off" or "Turn off Voice Guide."
Turn Off Bixby Assistant
New Samsung TVs have Bixby, an intelligent virtual assistant that many people use to search and perform various actions like composing messages or reading incoming messages.
While some people find Bixby helpful, others seem irked by this feature. Luckily, it's very simple to turn it off. Here's how to do it:
Press the 'Home' button on your remote control.

Select 'Settings' and go to 'General.'

On the General tab, navigate to 'Bixby Voice Settings' and select it.

Turn off 'Voice Wake Up.'
Alternatively, you could alter Bixby's wake-up sensitivity to resolve the issue if you don't want to turn it off entirely. To do it, follow these short steps:
Go to Menu and select 'Settings.'

Navigate to 'General' and select 'Bixby Voice Settings.'

Scroll to 'Voice Sensitivity' and choose Low.
It would be best to keep the sensitivity low since choosing medium or high might keep waking up the voice assistant.
Turn Off Voice Guide on Old Samsung TVs
The procedure for disabling Voice Guide on Samsung TV models that were rolled out between 2014 and 2018 is a little different. If your Samsung Smart TV's release date lies between these years, follow these steps to turn off Voice Guide:
Press the 'Menu' button.

Select 'System Settings' and go to 'Accessibility.'

Look for the 'Voice Guide' and click on the Center button.

Select 'Off' and press the Center button to confirm your choice.

Disabling Audio Description on Samsung TVs
Samsung TVs launched between 2008-2013 require you to turn off the audio description instead of the voice assistant. This is because the TVs use different operating systems.
For instance, some Samsung TVs, such as the 2010 Samsung Series 6 LED TV, don't have the Accessibility menu, so the steps you have to follow are different. Here's how to disable Audio Description if your Samsung TV was released before 2014:
Press the 'Menu' button on your remote.

Use the directional arrow buttons to go to 'Sound' and press OK.

Go to 'Broadcast' and choose 'Audio Language.'

If Audio Description (AD) is on, the TV will display "English AD selected".

Change to "English" only to deactivate Audio Description.
On some Samsung Smart TVs, you can easily turn off Audio Description by holding the Menu button for a few seconds. Once you've turned off the feature, check if you've gotten rid of the nuisance.
The Narrator Still Won't Turn Off
If you've tried all the above solutions, but the annoying Voice Guide still won't turn off, there might be other issues with your Samsung TV. Turning off the Audio Description on your TV alone might not fix the problem if the voice assistant is enabled on your streaming app.
Suppose your TV narrates only when streaming on an app like Netflix. In this case, you may need to turn off the narrator for Netflix along with that of the TV.
You could also look through your TV's user manual or find the manual online by searching your TV's model number. This could guide you on how to turn off the feature if all the other solutions are futile.
Moreover, you could try uninstalling any application associated with the Voice Guide feature on your Samsung TV if you don't use the official app.
Finally, contacting Samsung customer support for expert technical help might also sort out the issue. The customer care representative might be able to take you through the whole process in a better way.