You are enjoying that game with friends or maybe just doing regular stuff on your Xbox, streaming video content maybe, when suddenly you get signed out. The situation is not unique to you as it is pretty common among Xbox users. So why does your Xbox keep signing you out like this?
Your Xbox may be signing you out due to a bad internet connection, corrupted cashe data, or someone you've shared your login info with taking control from their side. Start with a system reboot of your console. If that doesn't work, reboot your router. Consider changing your password after that.
Undoubtedly, getting signed out frequently can be annoying, and when it happens more than once things go from "frustrating" to "enraging" very quickly. Let's take a look at the various solutions to this issue so you can get back to gaming as normal and prevent this issue happening again!
Why Does Your Xbox One Keep Signing You Out?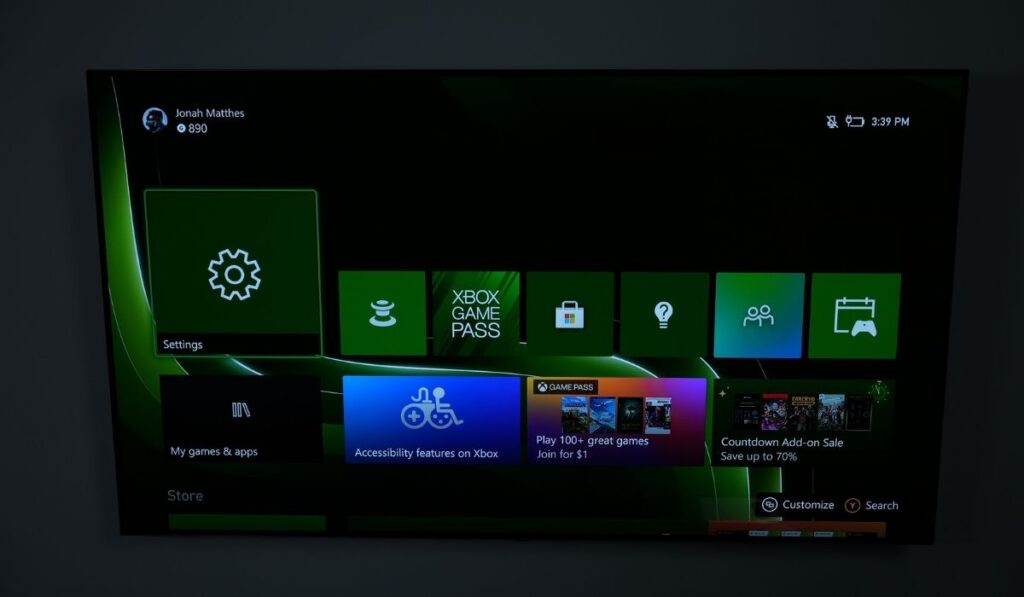 Corrupt Data Cache
One of the reasons your Xbox might sign you out is a corrupted data cache. Like your computer, your Xbox One data cache is some memory dump for your data. The memory cache also allows the user quickly access the data stored.
That memory cache can become corrupt for various reasons. When that happens, you will no longer have access to the data stored. The lack of access to the cache could lead to your console signing you out.
Someone Else Using the Same Game or App Simultaneously
Signing in when someone else is using the game or app you intend to use or signing in with another person simultaneously may be why your Xbox signed you out.
If you aren't the only person with the login details, confirm that the other person or other people are not already logged in. And remember this could happen when they're signing into Xbox cloud gaming too – not necessarily on a separate Xbox.
So, if you've shared your Xbox login details with someone else, be sure to check with them about the unexpected sign-offs. If you're being signed off by them, they'll be signed out by you too when you take control back, so, they may reach out to you first!
Network Issues
Another reason your Xbox might be signing you out might be problems with your internet service provider. When your internet service isn't strong enough, your network provider may be experiencing a temporary issue.
To identify that you might be having network issues, check the internet signal strength. You can also check if it's possible to get on another website. If the signal is low or getting on the net is difficult, you have just found out why your Xbox is signing you out.
You May Need an Update
At some point in the past, you may have skipped updates on your console, game, or app. As newer versions of an application come on the market, some firmware that was not available on the previous version becomes available on the new one.
Your Xbox might log you out in such an instance because it wants you to upgrade the app or game or install missing firmware or inconsistent firmware. Usually, Xbox notifies you about available upgrades. However, you can also check to see if you have missed any.
Downtime on Xbox Live Server
In rare cases, signing out might be due to a faulty Xbox Live Server. The Xbox Live Server is Microsoft's server for Xbox users. It doesn't happen often, but there have been times when the Live Server has had one issue.
To know if the problem is with the Xbox Live Server and not any of the things we have listed earlier, check the Xbox status webpage.
How to Fix an Xbox That Keeps Signing You Out?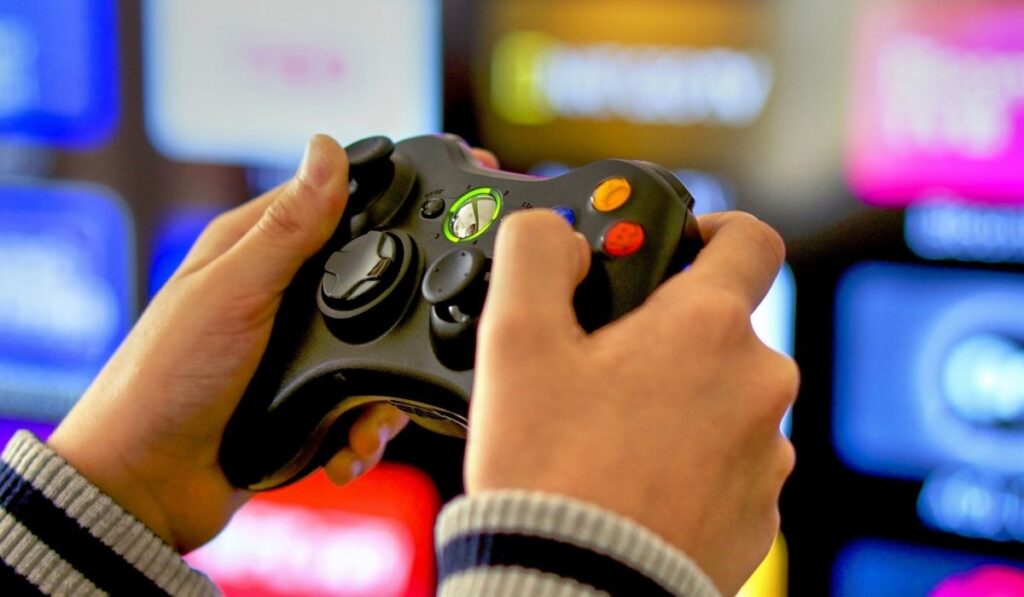 Change Your Password
If you suspect that your account has been breached or hacked, you should change your password. We suggest that you make changing your password the first line of action even if you don't think your account has been breached or if a breach or hacking has been attempted.
Note that you cannot change your password from your Xbox directly. Instead, you have to access your Microsoft account, the same account associated with the Xbox device.
Here's how to change your Microsoft account password.
The first thing to do is go to the sign-in menu and type in the number or email address you used to open the account.
The next step is to move to the I Forgot My Password option and select it.
A CAPTCHA text will appear to verify that you are human. Fill in the text to complete the verification.
After filling in the CAPTCHA text, press Next. You will receive a verification code to either the email address or phone number you registered the account with.
Enter the security code that you have received.
Choose the I Didn't Get The Code option if you didn't receive a code. There's another method available to receive the verification code when you do.
Type in the security code you received in the space provided.
Pick a new password.
Confirm the new password you have chosen.
Enable 2-FactorVerification
To further secure your account, it is better to enable the 2-step verification on your account. The 2-Factor Authentication (2FA) further protects your account from hacking attempts.
If hackers stumble on your password, if the 2FA protects it, they still can't access your Xbox console because you receive a text or mail each time a login attempt is attempted.
To enable a 2-Factor Authentication on your device:
First, log in to your Xbox Live account with your Microsoft account details.
After you have been granted access to this account, click on the My Microsoft Account option.
From the options that appear, click on the Security tab.
One of the options available in this section is the Two-Step Verification. Click on it.
Select the Manage option.
Click on the Next tab to set up your 2FA.
The next step is to choose the option that best suits you in the Verify My Identity With button on this page.
After picking the one you want, select the Get It Now tab to set up your 2FA on your Microsoft account.
Clear Xbox Cache
It might sound like a big deal clearing the cache from your Xbox, but it isn't. If you suspect that a corrupt cache is why your device is logging you out:
First, press the Guide button on your Xbox controller.
Then navigate to the Settings option from the options shown and select it.
Then scroll to Close System Setting and click on it.
One of the options is Storage. Don't press X, as you have been doing. Instead, press Y so options will appear.
The above method will work for all Xbox consoles, but there's another way to clear your data cache. This way is specifically for Xbox One, Xbox One S, and Xbox One X.
Turn Off Your Xbox One console.
Remove the power cord from the power source (socket) and the device and ensure it's removed from both ends.
After removing the power cord, wait for a minute before reconnecting the power cord to both the console and socket.
Wait for another minute. Wait until the power brick's red light turns white for the original Xbox One. For Xbox One S and X, wait for a minute.
Turn the console back on. Your data cache should be clear by now.
Reset or Restart Your Xbox
One of the easiest ways to solve sign-in problems is to restart your Xbox. If it's the first time you are experiencing sign-in for the first time, then resetting or restarting your console might be all the solutions you need.
To restart your device:
Locate the Xbox button in the center of its controller.
Hold it for some time to open the Power Center.
Next, select the Restart Console option.
Finally, confirm that you want to restart to begin the process.
Check Your Internet Provider
If you want to know if your internet provider is the reason for the frequent signing out, you can check. Furthermore, you can disconnect other devices from the network source to increase the bandwidth. It is recommendable to use an ISP with better bandwidth for a seamless experience.
Remove Your Login Details from The Device
Removing your login details and downloading them again to the system should help with the problem. Here's how to do that.
From your Xbox device, go to Settings.
From the available options, choose the System option.
From the System options, search for Storage. At this stage, you should All Devices if your Xbox is connected to other external storage devices. If not, select the Hard Drive option.
Click on Profiles, then select the profile you want to delete.
An array of options appears. From this array, press the Delete option.
You will be given several options, Delete Profile Only to delete only your Xbox profile. Or Delete Profile and Items if you want to delete all the games and achievements attached to the profile.
The first stage of the operation is over after deleting the profile. The next step is reloading your profile.
Press the Guide button on your Xbox controller, and navigate to Download Profile. If you don't see this option, you are still signed in to a profile. Sign out.
Click on the Download Profile, then enter your Microsoft account details.
After downloading your profile, choose whether you want to remember the password or not.
Update and Install Expired or Missing Firmware
If expired or missing firmware, try to install all the pending updates on your console. Even if you don't suspect that outdated firmware is the problem, it is still imperative for you not to leave firmware updates unattended.
Here's how to update your Xbox firmware.
Go to the Home page or the main dashboard of your Xbox.
Tap on the Guide button on your Xbox controller.
Go to the Settings menu.
From the Settings, click on the All Settings option.
Next, click on the System button.
Go to the right side of the screen, and choose the Console Info and Updates option.
Look for the Update Console option, and press A to start updating.
After the process is completed, restart your Xbox.
Why Does Xbox Keep Signing You Out of YouTube?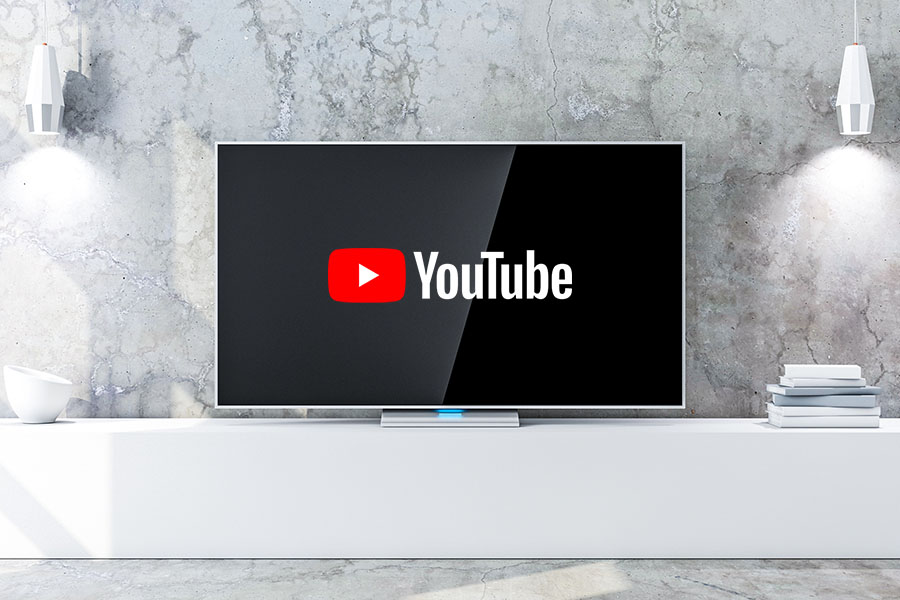 In some cases, when you are using your Xbox console to stream videos on YouTube, you are suddenly signed out. Let's examine why you get signed out from your YouTube account and how you can solve them.
Expired or Missing Firmware
If, for any reason, your Xbox console has some firmware missing or out of date, there's no way your Xbox can operate optimally. Usually, you receive prompts or notifications when there's an update. However, you might have ignored them or didn't see them.
If that's the case, try to install any missing firmware on your console and update date one. We have listed how to do the above.
Corrupt Data and Persistent Cache
The Data cache contains your saved information on the hard disk. The data cache can become corrupt. If that happens, then your Xbox can sign you out.
The persistent cache is data maintained for you by Xbox. If there are inconsistencies in your persistent cache, you can also be signed out of YouTube.
We have covered how to clear corrupt data cache on your Xbox. To remove inconsistent persistence:
Press the Guide button on your controller.
Go to Settings.
Then Console Settings. Click on the Disc and Blu-Ray option on the panel on the right side.
From the options, select Clear Persistent Storage.
Confirm your decision.
After the cache has been cleared, restart your console.
Poor Internet Connection
Another reason you keep getting signed out might be a poor internet connection. Check your signal strength. If it isn't strong enough, log out and log in again.
Problematic YouTube App
The problem might be with the YouTube app. If you have tried everything and the problem persists, uninstall the app and reinstall it.
Conclusion
Getting signed out from your Xbox console is always frustrating. It could also be a source of worry if you think your account has been hacked. However, if you can identify the reason by going through our list, you will quickly get a solution from our offered ones.
If the problem isn't with an app or the console but with YouTube, you can also try the solutions we have listed.
As an aside, we implore you to secure your account by enabling the Two-Factor Authentication, even if you don't think your budget is under threat. It's better to do it now for your account's safety.