The Xbox Series X is a powerful gaming console with impressive next-generation features. One of these features is FPS Boost, which enables consoles to run games at higher frame rates than they used, so gamers can enjoy smoother, more realistic gameplay. But how do you turn on FPS Boost?
To active FPS Boost on your Xbox Series X, press the Xbox button to open the guide, then go to 'My Games & Apps' and 'See All.' Choose the game you want to enable, and press the Menu button. Then select 'Manage Game and Add-ons' and 'Compatibility Options.' Check the FPS Boost box.
Let's take a closer look at how FPS Boost works and how you can turn it on in just a few simple steps. We'll also provide a list of which games are compatible with FPS Boost and find out whether more games are likely to be added in the future.
How Does Xbox FPS Boost Work?
FPS Boost is available on Xbox X and S series consoles. It enables compatible games to run at a higher frame rate, providing smoother gameplay and improved visuals. The improved frame rate can be up to three times as fast as the original version, with no loss of resolution.
The Xbox X and S consoles have more powerful CPUs and GPUs that are capable of running games at higher frame rates, and the compatible games are optimized to take advantage of the improved hardware. Games can run at higher frame rates without sacrificing graphical quality or causing lag.
Hardware and software optimizations boost game performance with faster processors and graphics hardware, while software reduces load times and optimizes game settings. These improvements help reduce stuttering, latency, and other frame rate issues.
FPS Boost also includes Auto HDR, which automatically enhances the picture quality by reducing noise, increasing brightness and contrast levels, and other effects. This feature works in tandem with FPS Boost to produce a better gaming experience that is both smoother and more vibrant than before.
However, you'll need a compatible TV or monitor capable of displaying the increased frame rate to take full advantage of FPS Boost. It's also important to note that games running at higher frame rates may have a reduced resolution, depending on the capabilities of your TV or monitor.
Most FPS games run at 60 frames per second, while others are optimized to run up to 120 frames per second. The FPS Boost feature should be enabled by default on compatible games, but you can enable or disable it in the game settings if desired.
Disabling FPS Boost may be necessary if it causes performance issues that reduce playability, like stuttering or frame rate drops, instability, game crashes, increased resource usage, and reduced graphical quality. And some players may prefer the look of a game without FPS Boost enabled.
Overall, FPS Boost technology is an excellent way for Xbox users to enjoy improved gameplay without purchasing newer hardware or waiting for games to be re-released.
How to Activate FPS Boost on Xbox Series X
To take advantage of the increased frame rates available from FPS Boost, you'll first need to make sure your Xbox Series X console (on Amazon) is connected to the internet and that you have the latest system software update installed.
Once your console is up to date, follow the steps below to turn on FPS Boost:
Press the Xbox button to open the guide.

Go to My Games & Apps and select See All.

Highlight any FPS Boost-eligible game you want to enable, then press the Menu button.

Choose Manage Game and Add-ons.

Choose Compatibility Options.

Check the box to enable FPS Boost for that game.
The game will now run with the improved frame rate so that you can enjoy a smoother, more detailed gameplay experience.
If your TV can run at 120Hz, you can also take advantage of the FPS Boost 120Hz Frame Rate feature by following the steps below:
Press the Xbox button to open the guide.

Navigate to Profile & system > Settings > General > TV & display options.

Choose Refresh rate > 120 Hz.
After you've set your console to display at 120Hz, you can enable FPS Boost for an individual game by following the steps above for turning on FPS Boost.
Note that not all games are compatible with FPS Boost. Those games will appear greyed out and won't be selectable under the Games & Apps menu. Most games eligible for FPS Boost will be enabled automatically, though you may need to manually turn on the option for specific titles.
Will Xbox Add More FPS Boost Games?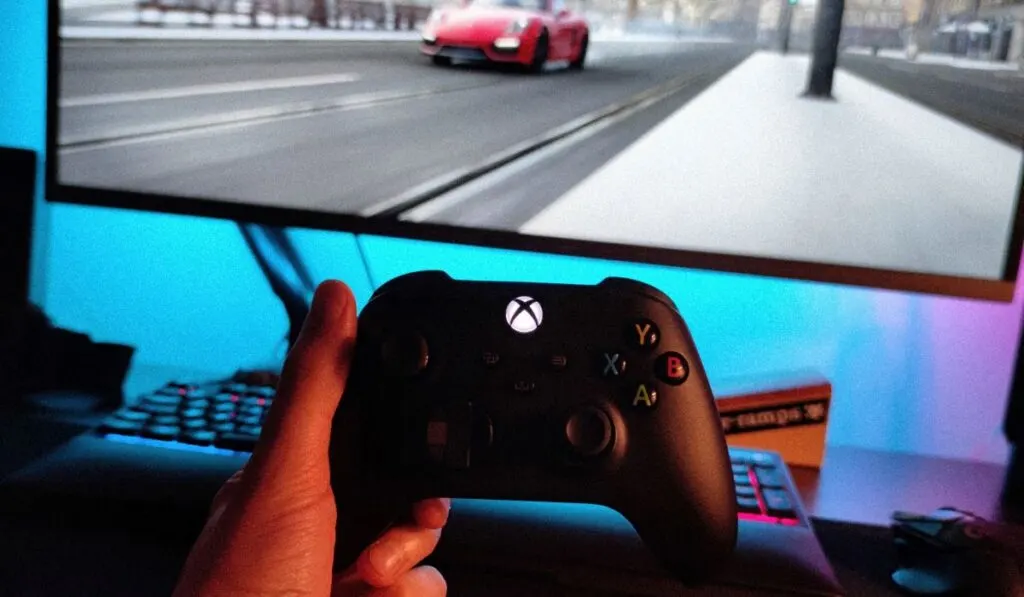 Whether Xbox will add more FPS Boost games ultimately comes down to a balancing act between the benefits and drawbacks.
Because FPS Boost enhances games without changing the code, adding this feature to existing games is easier and more efficient than updating them through remakes that are more graphically intensive.
Increasing the frame rate without modifying the code gives developers flexibility in terms of what they can do with their games and allows them to take advantage of the latest hardware technologies and software updates.
However, getting these games running at a higher frame rate isn't always possible without introducing bugs and glitches into the experience. So, the developers must be aware of this risk and make sure they don't cause any problems with particular titles that may be detrimental to the overall gaming experience.
Some games may not be compatible with FPS Boost because of technical limitations, while others may require more work and resources to optimize effectively, making them unlikely candidates. Some may be easy to optimize and could potentially be added in the future.
Ultimately, Xbox will continue to evaluate new games and re-release some older titles with FPS Boost support as they become available. But it may not happen quickly or in large numbers unless they can ensure a good user experience. The chosen games will be carefully selected and adequately tested before being released.
Which Xbox Games Have FPS Boost?
There are more than 60 games that have been optimized to take advantage of the FPS Boost feature on Xbox X and S series consoles.
Here are all the games currently available with FPS Boost:
Alien Isolation

Anthem (Xbox Series X Only)

Battle Chasers: Nightwar

Battlefield 1 (Xbox Series X Only)

Battlefield 4

Battlefield Hardline

Battlefield 5 (Xbox Series X Only)

Dead Space 2

Dead Space 3

Dirt 4 (Xbox Series X Only)

Dishonored – Definitive Edition

Dishonored: Death of the Outsider

Don't Starve: Giant Edition

Dragon Age: Origins

Dragon Age 2

Dragon Age: Inquisition

Fable Anniversary

Fable 3

Fallout 3

Fallout 4

Fallout 76

Fallout: New Vegas

Final Fantasy 13-2

Gears of War

Gears of War: Ultimate Edition

Gears of War 2

Gears of War 3

Gears of War 4

Gears of War: Judgment

Golf With Your Friends

Halo: Spartan Assault

Halo Wars 2

Hollow Knight: Voidheart Edition

Hyperscape

Kameo: Elements of Power

Lightning Returns FF13

Medal of Honor: Airborne

Minecraft Dungeons

Mirror's Edge

Mirror's Edge Catalyst

MLB The Show 21

My Friend Pedro

My Time at Portia

New Super Lucky's Tale

Overcooked! 2

Plants vs. Zombies Garden Warfare

Plants vs. Zombies Garden Warfare 2

Plants vs. Zombies: Battle for Neighborville

Power Rangers: Battle for the Grid

ReCore

Sea of Solitude

Shadow Warrior 2 (Xbox Series X Only)

Sniper Elite 4

STAR WARS Battlefront

STAR WARS Battlefront 2

Steep

Super Lucky's Tale

SUPERHOT: MIND CONTROL DELETE

Titanfall (Xbox Series X Only)

Titanfall 2

The Elder Scrolls IV: Oblivion

The Evil Within 2

Totally Reliable Delivery Service

Two Point Hospital

UFC 4

Unravel Two

Warhammer: Vermintide

Wasteland 3

Yakuza 6: The Song of Life
Some games require a Game Pass Ultimate subscription, and others are only available with FPS Boost on the X series console. The boosted frame rate will also vary from 60fps or 120fps based on the game.