Regardless of what you might've heard, the PlayStation 5 does in fact feature a web browser. However, accessing it isn't really straightforward. It's likely that Sony didn't give the feature its own dedicated app because the browser was hardly used on the PS4 before. Luckily, if you still want to access the browser on your PS5, there's a workaround.
You can access your PS5's secret web browser through a Twitter link or an embedded Tweet. However, there's no address bar, so you'll need to log in to your Twitter account on your PS5, find the destination website's official Twitter account, and then click on the link displayed on the profile.
Keep in mind that the PS5's secret web browser isn't fully functional. Since it's clearly not something Sony intended to give users access to, it has some quirks and some pretty heavy restrictions. Let's look at what you can use the secret web browser for and how you can access it, so that you can be aware of all the features Sony's latest console has to offer.
Does the PS5 Have a Web Browser?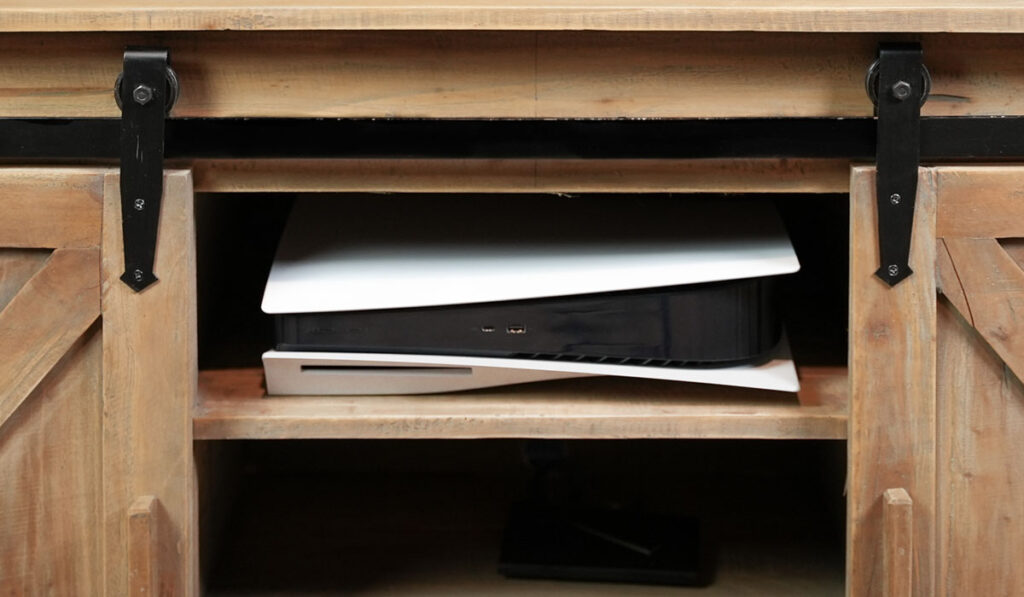 While the PS5 (on Amazon) does have a web browser, it's probably not something you'll actually use to browse the Internet. The feature is more of a hack and a fun fact than a proper, functional app that's hidden away.
The biggest problem with the PS5's secret web browser is that it doesn't have an address bar, so you won't be able to type in any URL manually. As you can imagine, this makes navigation extremely difficult.
It also doesn't support favorites, bookmarks, or any of the other common browser features we usually have. So, it's essentially a very basic web browser that you weren't supposed to find out about in the first place.
What is the PS5 Web Browser Used For?
If you're planning on listening to Spotify or watching YouTube on your PS5's web browser, then we strongly recommend downloading the PS5-specific apps instead for a better user experience. Since the PS5's browser has a poor user experience and very limited features, using it is more of a novelty.
However, there are still quite a few things you can use the browser for. According to tests, the browser can load a few (but not all) Vimeo videos. However, since Vimeo has become practically extinct thanks to YouTube, this isn't a very useful feature for most people.
While we can't think of a particular reason why, you can also access Google Docs through your PS5's web browser. You won't be able to type, but you'll still be able to enter symbols at least.
So, although you won't be using your PS5 to write the next New York Times Bestseller, you can still use its browser to keep a close track of your PS5 backlog.
The PS5 web browser offers an options menu as well. You can use this menu to clear web data, turn JavaScript off and on, disable and enable cookies, delete your cookies, and more.
Still, it's a bit weird that Sony included this menu in the PS5 if the company never wanted users to have access to the browser in the first place.
How to Access the PS5 Web Browser
Since the PS5 web browser doesn't have an address bar and you can't manually type in URLs, you'll need to go through Twitter to access it. And in order to browse other sites, you'll need to access them via a Twitter link or an embedded tweet.
Here's what you need to do:
Press your controller's PlayStation button.

Select 'Settings' and then choose 'Users and Accounts.'

Choose 'Link with Other Services' and then select 'Twitter.'

A confirmation screen will pop up. Choose 'Link Account.'

Click on the Twitter logo in your screen's upper-left corner. This will take you to Twitter's desktop sign-in screen.

Enter your Twitter account details and log in.
Once you've successfully logged in, you'll be able to browse other sites. But since you won't be able to manually type in URLs in the browser's search bar, the only way you'll be able to navigate the web is by finding and clicking links.
For instance, if you want to visit Sony's website, you'll have to go to Sony's Twitter account, and then select the website link they've displayed on their profile. You should then be able to navigate through their entire website by clicking around.
It's a pretty complicated way to surf the web, but if you're planning on using this feature, it's better to post a tweet with a list of links to the websites you're most likely to visit and then pin that tweet on your profile for easy access.
Can You Play Games Through the PS5 Web Browser?
The PS5's web browser is quite good at loading websites that are mainly text, but it struggles with sites that have videos, audio, and images.
However, the browser is surprisingly able to run JavaScript-based emulators. This means that you can use the browser to play old SNES games directly on the PS5.
Keep in mind that online browser games that need libraries like WebGL won't work on your PS5's web browser. So, if you want to play these games, you'll need a separate, dedicated web browser.