The PlayStation 5 comes with just 825 GB of storage space (with even less usable), which doesn't seem like enough for most games, especially considering the size of next-gen PS5 games. To make matters worse, a big chunk of that space is reserved for system files and the operating system. So, why does the PS5 have so little storage? And what can you do to increase it?
While the PS5 only has 667.2 GB of usable internal storage, it has a more reliable SSD storage. You can expand your PS5 internal storage by up to 4TB with an M.2 SSD external storage drive, or in some cases even a USB drive. You can also backup data on the Playstation cloud storage service.
If you take the extended internal storage options of the PS5 into account, the PS5 can have close to 4 TB storage, which is more than enough for any gamer. Let's take a closer look at how the PS5 storage situation works and how you can get the most space for your games.
How Much Storage Is Actually on the PS5?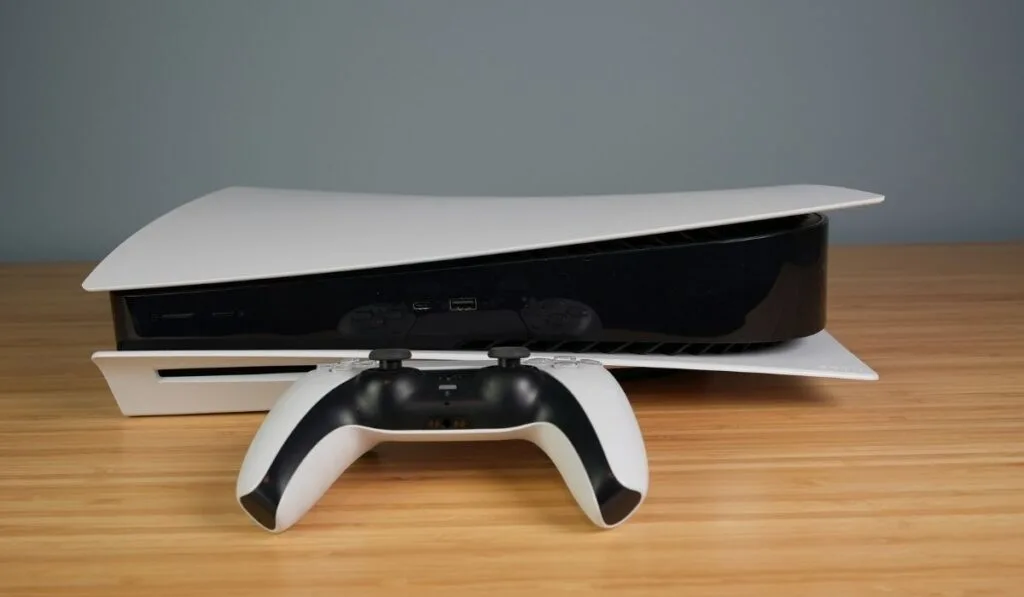 While the PS4 had 500GB storage when it was released, the PS5 has 825 GB of SSD storage. But don't get too excited just yet. Unfortunately, you don't get to use all that storage space. And note–the onboard storage is different than the PS5's "cloud storage". We discuss that a little more in our ultimate PS5 owners guide , but we discuss it a lot more in our dedicated cloud-storage-issues article.
For now, though, let's get back to talking about the actual onboard storage capacity. A PS5 with a capacity of 825 GB actually only has 667.2 GB of usable storage. The system files take up the rest. You'll still see 825 GB if you go onto the storage settings on your PS5, but you'll notice that close to 200 GB is used for essential system files in "other storage."
When you compare this to the 1TB of storage on the later models of the PS4, 667.2 GB seems like nothing. However, since the PS5 is still relatively new, you'll likely be offered additional storage upgrades once the initial bugs are fixed.
Unfortunately, the increase in the size of many of the most popular games makes 667.2 GB of usable space seem like nothing. A fully updated Call of Duty: Black Ops game can take up to 280 GB of storage space, and most of the hottest games are no less than 50 GB.
Take a look at these popular PS5 games and their required storage:
Call of Duty Vanguard – 89.84 GB

Fortnite – 25 GB

Assassin's Creed Vlahallah – 50 GB

Call of Duty Black Ops – 200+ GB
And this is only the initial storage you need to download the games. As you progress in a game, you'll have to download updates, which will only take up more storage space. So, while games are getting better in terms of responsiveness and graphics, there's a trade-off with storage space.
And note that the internal storage is different from the total data usage of the PS5, which we have a separate guide on. One way people manage this is…to just have two PS5s. I mean not that many people, but, if this is you, check out our article on managing two PS5s in one household.
How Do You Check Your PS5's Storage Space?
It's a wise decision to check your PlayStation 5's storage space and settings. This way, you'll know how much space you have, have easy access, and manage your storage more effectively. Here are the steps to checking your PS5's storage space.
1. From the Home Screen, select the Settings option in the top-right corner of the screen. It should look like a little cog or gear.
2. Proceed to the Storage tab. In the Storage menu, you'll see a bar with a mix of colors. Each color represents how much space is taken up by different files or programs.
Games & Apps should appear in blue and take up the most space. You'll also notice Media Gallery and Saved Data. Finally, Other is the storage space taken up by the operating system and system data; it cannot be deleted or altered.
Expand Storage With More Space
It's no secret that the PlayStation 5 needs more storage space. The PS5 has just over 660GB of storage space with the operating system installed.
Blockbuster titles can easily take up 100GB or more, resulting in a claustrophobic gaming experience. The good news is that you have three main options for increasing storage space on the PS5.
1. Install an internal M.2 SSD in the SSD expansion slot.
2. Connect an external SSD hard drive.
3. Connect a portable HDD solution.
The most effective option will be installing an internal M.2 SSD, followed by an external SSD, and so on.
Adding an SSD to your PS5
Adding an internal M.2 SSD to your PlayStation 5 may sound like rocket science at first. However, anyone can complete this task, and it doesn't take long at all. There are a few steps and things you should know before beginning. Let's dive in.
Step 1: Pick a Compatible Drive
Not every model will work with the PlayStation 5. These drives aren't cheap either, so selecting a compatible M.2 SSD model is crucial. Here's a snapshot of what's required:
Drive interface is PCIe Gen4 x4 M.2 NVMe SSD
Be an M.2 drive type of either 2230, 2242, 2260, 2280 and 22110
Recommended read speed of 5500MB/s
Pre Installed heatsink or capable of having one added
250GB to 4TB storage capacity
M.2 SSDs can come with or without a heatsink attached. Be sure to select an SSD with a preinstalled heatsink to avoid overheating. Because while it is possible to install a heatsink on your own, the process isn't beginner-friendly. We'll be covering the instructions for an SSD with a preinstalled heatsink.
The drive will also need to be the right size. The drive, including the heatsink, should not be more than 25mm in width, 110mm in length, and 11.25mm in thickness. To make it a bit easier, here are a few compatible drives with heatsinks attached:
Step 2: Prep Work
You're going to need to do some prep work before you can begin installing your drive. First, make sure your PS5 has the latest software installed.
You can do this from the System Software menu by selecting System Software Update and Settings > Update System Software. If your PS5 reads "Up to date," you're ready to go. Now you can turn off your console and unplug the power supply.
You'll need a clean, hard surface to install your SSD. Use a well-lit area free of dust, debris, pet hair, etc. You'll also need a No. 1 Phillips or cross-head screwdriver.
Step 3: Ground Yourself
You'll need to ground yourself to avoid accidental damage to your SSD or PS5. Grounding transfers static charges from your body into a metal item touching the ground or touching other metals connected to the ground.
You can purchase a grounding wrist strap online (on Amazon). Attach the strap to your wrist, then attach the clip to an unpainted piece of properly grounded metal. This could be a computer, radiator, kitchen device, or anything nearby.
You can also ground yourself by touching an unpainted metal-grounded object, like the metal case of a desktop computer. Do this step once you've removed the cover of your PS5 but before handling the internal electronics.
Step 4: Remove Your PS5's Cover
Now it's time to remove the cover of your PlayStation 5. Place your console so the PS logo is facing down and the power outlet is on your right-hand side.
Grip the top right-hand corner with your right hand. Place your left hand on the opposite corner and hold it tightly. Gently pull away using your right hand. You should be able to release the two plugs that attach the PS5 cover. Now, slide the cover toward you with your left hand until it's completely removed.
Step 5: Remove the Expansion Slot Cover and SSD Screw
Let's start by removing the rectangular metal expansion slot cover next to the fan in the top left corner.
Remove the small screws at the top cover using a screwdriver. Set them aside. Slide the cover, so the connecting clip detaches, pull it out, and set aside.
You should notice a green area with five screw holes once the cover is removed. You will use one of these holes to fit your drive, depending on the size of the SSD you bought.
Now, remove the SSD screw in the very top slot and set it aside. You'll see a silver spacer underneath the screw. This spacer ensures your SSD is positioned correctly. Measure your SSD against the green area, with the metal prongs facing you, to see which slots the place should fit. Place the spacer there.
Step 6: Mount the SSD
Now it's time to mount the drive. Align the SSDs connection prongs with the PS5s circuit board. Tilt the SSD and firmly push it into place until you hear a slight click.
Afterward, gently push the top of the drive down so the top hole aligns with the spacer. Finally, secure the SSD in place by screwing in the screws from earlier.
Now you'll need to reattach the expansion slot cover and screw it back into place.
Step 7: Replace the Cover and Format the Drive
Now, you can replace the PS5 cover. Afterward, plug in your PlayStation 5 and boot it up. You should see a screen reading you need to format your M.2 SSD. You'll have two choices at the bottom of the screen—select "Format M.2 SSD" on the right.
A new screen will appear after your SSD has been formatted. You'll see the read speeds and information along with a success screen. You can change where your games are installed by accessing the Installation Location and choosing the M.2 SSD drive.
Can you Expand the PS5's Storage with External Hard Drives?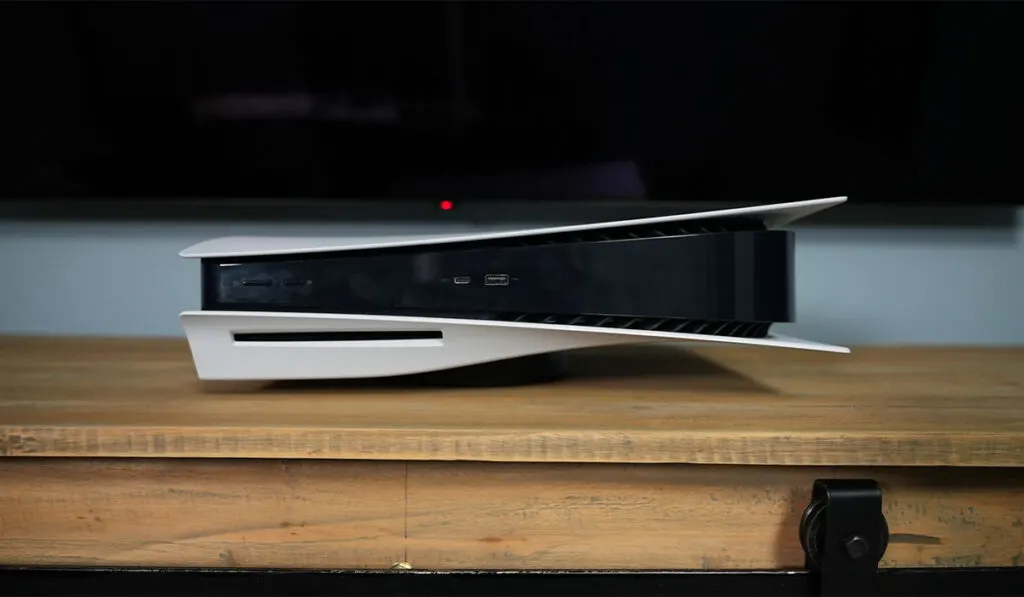 Another way to expand your PlayStation 5 storage capacity is by using an external HDD. However, you can only use these drives to keep PS5 games in "cold storage."
This means you can download without an internet connection or store and play PS4 games. External HDD is the most cost-effective option but offers the least amount of features.
Will Installing an SSD Affect Your Warranty?
According to Sony, installing an internal M.2 SSD won't affect your warranty as long as it meets the required specifications. However, your warranty may be voided if your M.2 SSD doesn't meet the requirements or is installed incorrectly.