Nearly everyone relies on their email for daily communication. Gmail is the most popular email service provider in the world and has over 1.5 billion active users. But the free option can leave much to be desired, and it's worthwhile to consider alternative platforms. So what's better than Gmail?
Some of the best Gmail alternatives include ProtonMail, Zoho Mail, and Outlook. ProtonMail offers end-to-end encryption. Zoho Mail is excellent for those looking for a user-friendly email experience. Outlook is amazing for productivity, app integration, and professional use.
Whether you're hesitant to jump into a new email platform or craving a change, it's important to know what's out there and what to look for. Let's talk about everything you need to know when considering Gmail alternatives and what to keep in mind when selecting an ESP.
Reasons to Switch from Gmail to an Alternative
Gmail is the most popular email service provider (ESP) available. The platform has over 1.5 billion active users. But there are several reasons why you might want to switch to a different platform or ESP.
Stronger security: Unlike other platforms, Gmail doesn't have end-to-end encryption on emails. End-to-end encryption stops third parties from accessing your data while it's moved from your device to another device.
Better design: User interface design or customization might be a priority for you. Some ESPs allow more personalization features than Gmail. You might also prefer the user interface of another platform, like Apple's iCloud.
Business-oriented features: Other platforms sport more business-orientated features, like Outlook. Some ESPs allow for app integrations, enterprise-grade security, and custom business addresses.
Anonymity: You might want stronger privacy features alongside security measures with your ESP. Some platforms allow you email encryption, disposable email addresses, and other unique features to keep your data secure.
Additional organization: You might look for a different ESP because you feel the Gmail platform lacks certain organization features. You might want additional storage, management tools, and customization features to help you better manage your inbox.
What to Look for in an Email Service
Changing ESPs can be a big deal. Think of it like moving to another house or city. You're packing up your bags, settling down in a new area, and learning the basics all over again.
But just like you would do at least a bit of research before moving neighborhoods, you shouldn't jump into a new email platform willy-nilly. There are a few considerations to keep in mind when choosing an alternative ESP.
Price Points That Match Your Budget
One of the first considerations to keep in mind is the price point. How much are you willing to spend each month or year on your email address? Are you willing to spend anything at all, or do you want a completely free platform?
You might spend anywhere from $30 to $60 a year for advanced features. But you typically get what you pay for, just like with any other service. Free email accounts may have security, organization, and analysis limitations. These limitations might be perfectly fine for personal use but can hinder professional development.
Accessibility and User-Friendly Designs
Alongside budget comes accessibility and user-friendly designs. Ask yourself if you like the design and the layout of a platform. Can you see yourself using and enjoying the user interface? Or does looking at it only cause confusion and frustration?
Consider how much you value personalization features. Do you want to make your backdrop or theme a picture of dogs? Alternatively, you might want something completely business-oriented with minimal noise.
Features You Can Grow Into
Accessibility and user-friendly design are essential for getting started with any platform. You need easy-to-use features, templates, and mobile designs that allow you to get going. But you'll need more advanced features as you learn the platform and grow.
You might want an ESP with the potential for app integration and automation. Or you might prioritize inbox management, organization, and filtration. Either way, it's worth thinking about.
Security Features
Advanced security features are one of the primary reasons to look for a Gmail alternative. Everyone has the need to protect their sensitive information. It's even more important to secure your data if you're a business owner or professional with clients. You'll want to consider security features like:
End-to-end encryption

Privacy-friendly policies

Personal information unnecessary on sign-up

Custom domains or addresses for professional use

Anonymous payment features

Two-factor authentication
Excellent Customer Support
You'll also need to consider customer support when looking into a different ESP. When you run into errors, your experience will be far less satisfactory without good customer service.
You might want to select platforms that have dedicated live chat tools, phone lines, or online help centers. Or you might prefer a more open-source and user-oriented experience.
Free vs. Paid Email Services: Which Are Better?
Your budget is one of the first factors you should think about when choosing an email service provider. But what's the real difference between paid and free services?
What Are Free Email Services?
Free ESPs are platforms that you can register for and receive an email address at no additional cost. Unfortunately, you might be paying with something else: your personal information.
The platform might have policies that allow them to look at your message and send targeted ads to your account. Ensure you're reading the privacy policy and licensing terms before signing up for any ESP.
What Are Paid Email Services?
Paid ESPs are platforms that require a monthly or annual payment to host your email address. Some popular platforms include Outlook, Google Workspace, and ProtonMail.
Paid ESPs typically come with several more advantages than free alternatives. For example, paid services might offer more storage, custom domain names, organization features, and more.
Consider Why You Use an Email Service
You'll need to consider why you use an email in the first place. Do you only use an email for personal purposes, like signing up for accounts and payments and sending the occasional attachment?
Or do you use your ESP for professional and career needs? The reason you use an email, frequency, and end goal will help you determine whether a paid or free platform is right for you.
Consider Your Branding
Be sure to consider your branding, company, and online appearance when deciding between free and paid services. Free email addresses and domains can give off a bad impression to potential clients or customers.
A paid, custom domain gives the impression that you take yourself, your company, and your services more seriously.
Consider Privacy Features
Free ESPs typically come at the cost of privacy and security. Sometimes this is through poor security measures or disconcerting policy agreements. You should always read the policy and licensing agreements before signing up for an email.
Some ESPs might use your information for advertisement, while others will protect your data. You might also want to factor in features like end-to-end encryption, disposable email addresses, and information-free sign-ups.
Budget
You'll need to consider your budget to determine whether a paid or free ESP is right for you. Some email platforms cost less than $5 a month, while others can cost you up to $80 annually.
You'll also need to decide between different packages, like basic, premium, business, etc.
Features and Accessibility
You'll need to ask yourself how much you value features and accessibility when selecting an ESP. Do you use your email on multiple devices and need mobile apps that work correctly?
Or maybe you need advanced organization and inbox management features. Either way, free email platforms can leave much to be desired when it comes to features.
App Integration and Compatibility
You might also want to consider app integration and compatibility when selecting an ESP. Do you need your email to work with other apps, platforms, contacts, or appointments?
How integral is your email to your day-to-day life? You might need an ESP that has more app integration and automation. Or you might seldom use your email and need fewer features altogether.
What Are the Best Gmail Alternatives Available?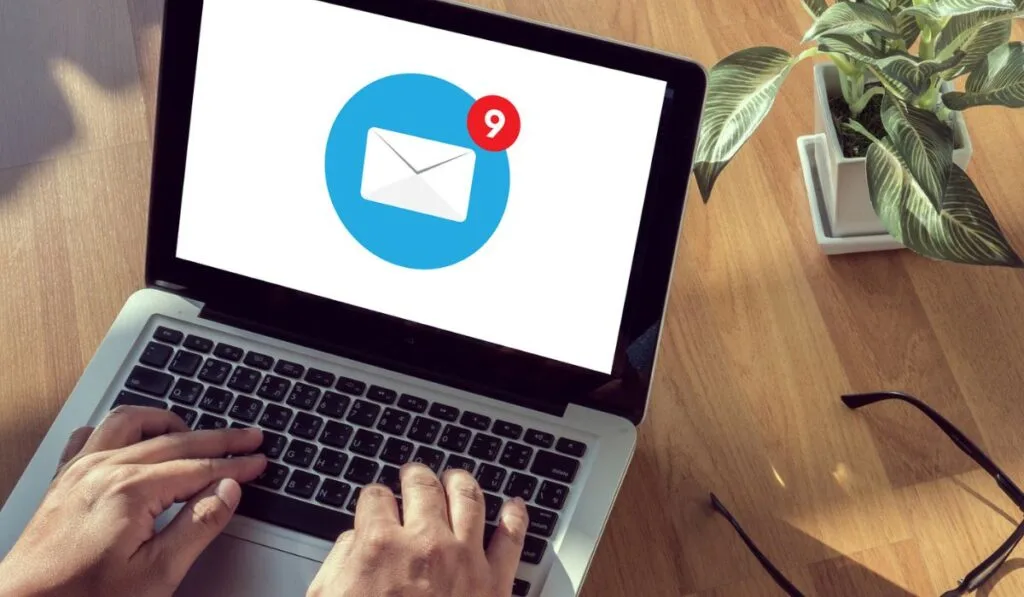 Now that you know why you might want to switch ESPs, what to look for, and the difference between paid and free services, you can start looking at Gmail alternatives.
The best alternative for you will depend on several factors, but we've listed some excellent choices you can keep in mind.
Best for Encrypted Communication: ProtonMail
ProtonMail was developed in 2013 and is one of the most popular Gmail alternatives available. ProtonMail is notorious for its open-source software and is hosted in Switzerland, where user data is protected under strict Swiss privacy laws.
ProtonMail offers end-to-end encryption, cross-platform features, and information-free sign-up. Features include:
New users get 500 MB of free storage
Three premium plans to expand storage up to 20 GB
Premium plans allow custom domains
Android, iOS, and desktop compatible
Encrypted storage drives with calendar tools
Open-source software
Data center us biometric encryption
Emails are encrypted end-to-end
Utilizes the General Data Protection Regulation
Self-destroying emails
SSL certifications
Anonymous email address tools
Best for App Integration and Business: Outlook
Microsoft Outlook integrates seamlessly with other Microsoft products and is a more than capable competitor to Gmail. Outlook has excellent compatibility features for other productivity and storage software.
You can receive an expanded storage amount with OneDrive, powerful calendar organization, contact administration, and other useful tools. The design is sleek and easy to learn, so switching from Gmail should be a hassle-free process.
Features include:
5 GB of overall OneDrive storage
15 GB mailbox storage
Enterprise-level security features
Easy contact-sync features
Email and calendar integration
Free connection to the Office 365 web software, including Word, Excel, and PowerPoint
Accessibility tools, like voice operated navigation and help for assistive tools
Spam and malware filtration tools
Android, iOS, and desktop compatibility
Best for Apple and iOS Users: iCloud
It's likely that you already have an Apple email address if you're a fan of Apple products. However, you can use the iCloud Mail app if you have an Apple device.
Apple Mail has similar features to Gmail and is straightforward to use. iCloud offers seamless integrations into other Apple products and applications, allowing you easy access to all your files, data, and contacts.
Features include:
Spam filters and archive features
Classic user-friendly Apple interface
Supported across all Apple devices
5 GB of storage for free accounts
Premium accounts have useful features, like disposable emails and additional storage
No ads
Best User-Friendly Email: Zoho Mail
Zoho Mail should be a top consideration for people looking for user-friendly designs, personal use, and small business applications. Zoho Mail has a wide range of organizational tools, storage drives, inbox management features, and more.
The interface is extremely clean, making the switch from Gmail seamless. What's more, is that Zoho Mail's management tools and easy custom business address sign-up are excellent for professional use.
Features include:
Uptime guarantee of 99.9%
Easy integration with various Zoho tools, including Docs, Notebook, and Workdrive
24/7 customer service via email, phone, or live chat
Group profiles with varying settings
End-to-end and S/MIME encryption
Mobile software compatible with iOS and Android
Migration tool
Backup and mail retention tools
Recall emails with ease
Offline features and modes
Fast actions and snippet tools
Advanced filtration, search, and management via Zoho Streams
Spam features, including blocklists, trusted lists, and language based features
Automated tools, like forwarding, labels, and folders.
Notifications with follow-up features
Best Customization and Personalization Features: Yahoo Mail
You might have used Yahoo Mail before you made the switch to Gmail. But why not switch back? Although Yahoo Mail doesn't offer much in the privacy and security department, the platform is excellent for personalization features.
Yahoo offers similar features as Gmail (compare them in our Gmail vs Yahoo guide), organization tools, and 1 TB of storage for new users. Yahoo Mail has the best storage for a free platform, but the downside is that it's chock full of ads and spam notifications.
Features include:
Multiple themes and customization options

1 TB of storage

User-friendly interface

Support for large attachments

Android, iOS, and desktop compatible

Premium plans
What's the Verdict?
Selecting a new email service provider isn't a decision you should make lightly. You'll need to consider several different factors, just as you would when moving. Carefully weighing price points, accessibility, organization, and security features will help you select the best platform for your needs.
Some of the best Gmail alternatives are ProtonMail, Zoho Mail, and Outlook. Each of these platforms can be useful for various uses like personal, professional, and security purposes.
ProtonMail offers robust security features that are hard to beat. Zoho Mail is excellent for those looking for a more robust and user-friendly email experience. Finally, Outlook is amazing for productivity, app integration, and professional use.