GoPro is the undisputed leader in the action camera market, but the best GoPro may not be the best action camera for you. For example, the current flagship GoPro HERO 10 Black is full of features and can capture excellent video footage, but it's also expensive and may be overkill for some users. On the other hand, the HERO 7 White is much more affordable and is still a great action camera.
The GoPro HERO 10 Black is the best one​. It's got an impressive new sensor that captures stunning 4K footage at up to 60fps and 1080p footage at up to 240fps for beautiful slow-motion playback. And if that's not enough, it also supports HDR video for even better image quality.
You should check the older versions of GoPro cameras if you don't need all the bells and whistles offered by the HERO 10 Black. The GoPro HERO 7 Silver ​is great if you want something more affordable. It can't shoot 4K video, but it can still capture beautiful 1080p footage up to 60fps. The older models are still great cameras and are much more affordable than the latest and greatest from GoPro.
Which is the Best GoPro?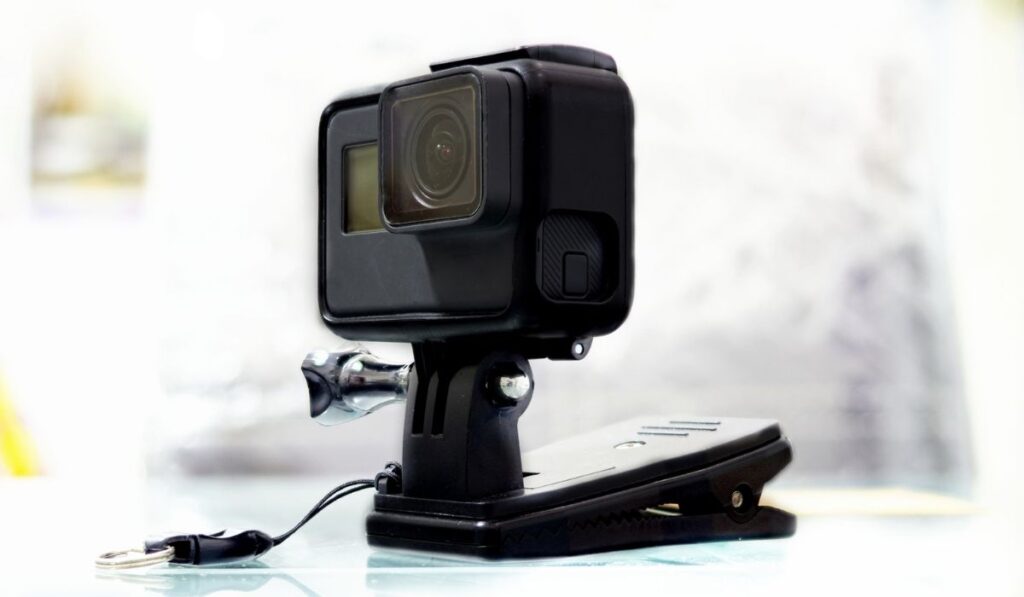 Your budget and the intended use determine the type of GoPro you buy. The more recent versions include extra functions but are also more expensive. Older models such as the Hero 5 are still great but lack some of the features offered by the newer models.
The prospect of filming high-quality 4K footage may appear appealing, but remember that you'll need plenty of hard drive space to store the material and a powerful laptop or PC to process and edit.
Indeed, for the most part, decent quality 1080p or 1440p footage still looks nice and is far easier to edit, move around, and post than 4K. The good news is that even the most budget GoPro cameras can produce such material, with the Hero 7 Silver able to shoot at 1440p 60fps or 4K 30fps.
What the more expensive models do have, however, is GoPro's impressively effective HyperSmooth stabilization. Unfortunately, while the Hero 7 Silver does have stabilization, it isn't quite as smooth as that on the Hero 7 Black or the Hero 8 Black.
Deciding on the Most Important Features
There are many factors to consider when purchasing a GoPro camera. The most important features include image quality, video resolution, frame rate, waterproofing, low-light performance, and ease of use. In addition, the sensor size and megapixel count determine image quality.
A larger sensor will allow for better low-light performance and more detail in your images. Video resolution is the number of pixels that make up your video. The higher the resolution, the sharper and more detailed your video will be.
Size and weight
Size and weight are not determining factors when deciding which GoPro to buy since they are relatively small. Even the slightly bigger ones are still very pocketable. GoPros can be mounted onto helmets, bikes, cars, and other objects.
Waterproofing
Since the Hero5, released in October 2016, all GoPro cameras have been waterproof without needing an external casing. However, with a waterproof housing like this one (on Amazon), it can go up to 131 feet deep.
You can dive even deeper with a dive housing, reaching 197 feet. This means it's perfect for water sports enthusiasts and holidaymakers.
Quality Still Photos
The Hero9 shoots 20MP stills, while the Hero10 shoots 23MP. Even the older models (Hero8 and earlier) that only shoot 12-megapixel photos are outstanding. You can enlarge a 12-megapixel image with great quality to at least a 24" x 36" print. The silver versions capture 10-megapixel photos, which is still good.
Wide-Angle
GoPros have a fixed 170-degree lens. This allows for wide-angle photographs and videos. At 170 degrees, it will capture almost everything in front of the camera. It would need another 10 degrees to get every detail. The fact that GoPros have a wide lens is what gives them their fish-eye effect.
4K Video Capabilities
When it comes to video quality, GoPro is still the best. They were one of the first companies to shoot 4K videos and continue pushing the envelope with their latest models. Since the Hero4 (released July 2015), all GoPro cameras in the Hero line shoot 4K video at 30 frames per second (fps) or better. In addition, Hero10 Black and Hero9 Black shoot 5K videos.
High Frame Rate Options
The ability to shoot high frame rates is another reason GoPro is still the best. High frame rate options allow you to slow down your post-production video without losing quality. For example, the Hero9 shoots up to 240 fps (4x slo-mo) at 1080p resolution, while the Hero10 shoots up to 60 fps at 4K resolution.
GoPros Vs. DSLR Cameras
DSLR cameras have been around for much longer than GoPro cameras, and they are still the preferred choice for many professional photographers and videographers. Let's look at some key differences between the two cameras.
Size and Weight
DSLR cameras are much larger and heavier than GoPro cameras. This is primarily because they have a large sensor size. The larger the sensor, the better the image quality. However, this also means DSLRs are not as versatile as GoPros regarding mounting options.
Resolution and Framerate
It might be surprising that the GoPro wins the DSLR vs. GoPro comparison. While many DSLRs can record HD and 4K video at 30fps, some mirrorless cameras can record 4K at 60fps. But the GoPro has been able to record this standard quality for a while now, and the company continues to raise the bar each year.
For example, the GoPro Hero9 Black can record 5K at 30p or 4K at 60p. You also have the option to record 1440 at 120p. This allows you to create many different types of video, including slow-motion movies.
Versatility and Accessories
The GoPro is much more versatile than the DSLR. This is because of its small size and many mounting options. The GoPro can be mounted on helmets, bikes, cars, and other objects.
This allows you to capture unique perspectives that would otherwise be impossible. A DSLR, on the other hand, is better suited to be used with a traditional tripod or around the neck as a handheld.
You also value image quality more than you do with a point-and-shoot camera, which is why lens filters are included to provide even better results.
Best GoPro Out Right Now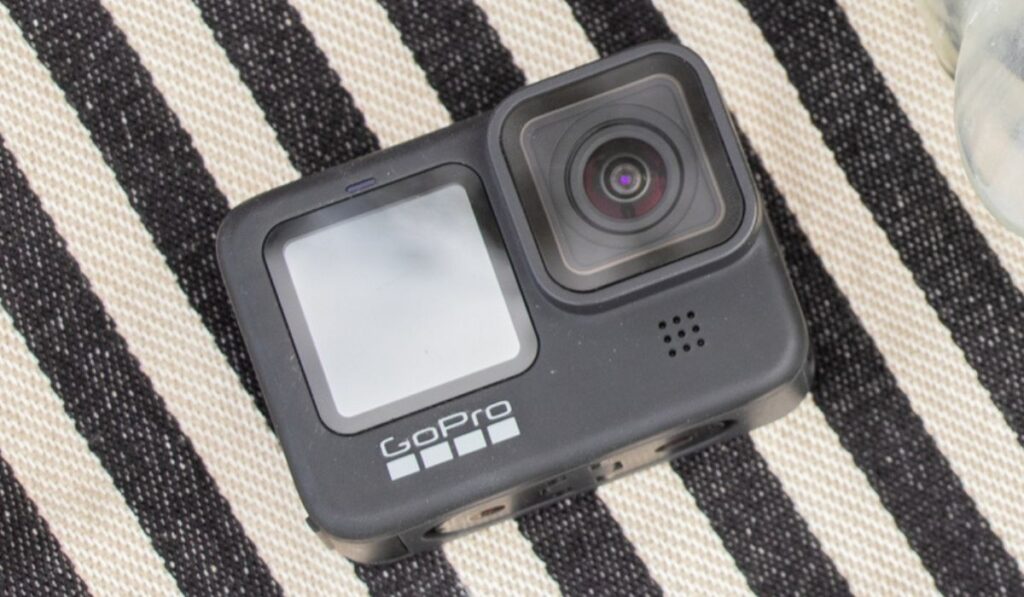 Considering all the features mentioned above, which GoPro should you buy?
1. GoPro Hero 10 Black
Although the GoPro Hero 10 Black isn't a total redesign of the GoPro Hero 9, it is a more user-friendly and refined version of that device, making it one of the most versatile action cameras on the market.
With the new GP2 processor, you get the most powerful GoPro to date, but in many ways, it's a minor improvement and not one of the significant leaps between previous generations. It shoots in 5K at 30p, 4K at 60p, and 1080p at 240p. You also get a new hyper-smooth stabilization feature.
2. GoPro Hero 9 Black
The GoPro Hero 9 Black offers a lot of bang for the buck if you don't need the newest features. It was completely redesigned from top to bottom at the time, but it retains the budget-friendly form factor of its predecessors and includes a full-color front-facing screen for simple framing.
Its 23.6MP sensor has since been adopted by the Hero 10 Black. 4K recording is limited to 60fps, but the Hero9 Black can shoot 5K footage at 30fps.
3. GoPro Hero 8 Black
Even if Hero 8 Black is two generations old, it still provides exceptional value and performance for most people. Even if you don't need a front-facing screen or 5K video, the Hero 8 Black is an excellent action package.
The 4K video at 60fps is nearly as good as the Hero 9 Black's, and HyperSmooth image stabilization is almost identical. So the Hero 8 Black is still a great option if you are working on a limited budget.