The Valve Steam Deck is a gaming service that allows users to enjoy PC games in a hand-held device. It has partnered with AMD to bring a custom APU design specifically made for a unique gaming experience. However, one question on every Steam Deck user's mind is whether they can use the popular chat platform Discord on their device.
Discord is fully functional on Valve's handheld Steam Deck PC. This allows you to engage in the same audio calls and chats as you would with Discord on your desktop or mobile device. Installing it requires you to use the "Add a non-steam game to your library" functionality, but it's simple to do.
Everything you can do on a Linux system will work right out of the box on Steam Deck, including Discord. This may come as a surprise to some and prompt a slew of questions, so let's take a closer look at the options and how exactly you can use Discord on Steam Deck.
Is It Possible to Connect Discord on Steam Deck?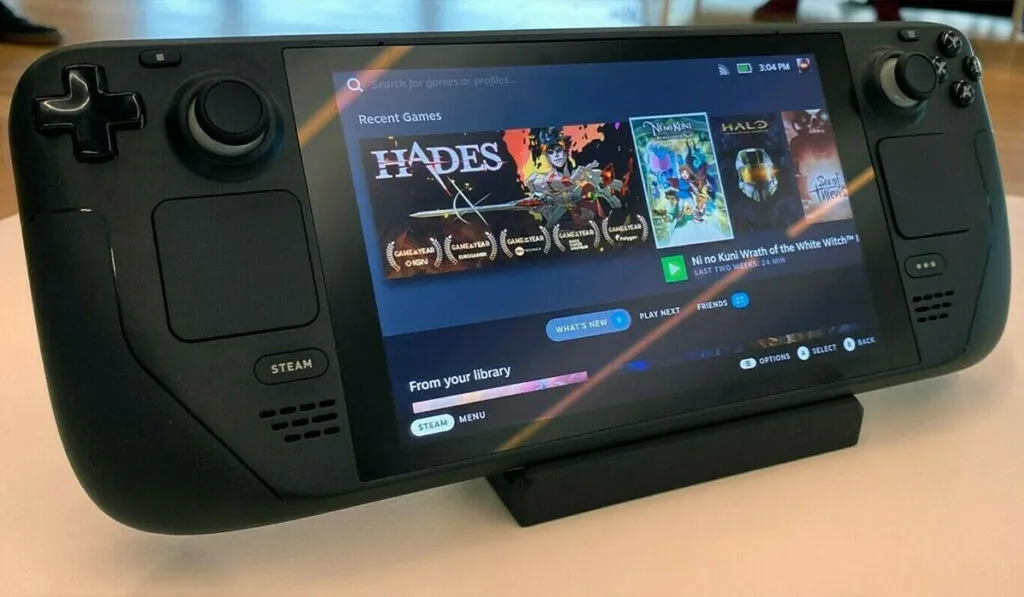 Discord is a free means of communication as well as a digital distribution platform that millions of users use to communicate and connect with their friends and communities across the globe.
Fortunately, you can connect your Discord account to your Steam Deck. When you acquire a steam deck, you're receiving a full-fledged computer that runs on the Linux operating system.
Pros and Cons of Using Discord on Steam Deck
Even though Discord isn't widely supported on gaming consoles, Valve's Steam Deck includes a full version of the software.
There are, however, some restrictions to be aware of.
Pros:
1. Option to Launch Discord as a Shortcut
Users have reported launching the desktop version of Steam and adding Discord as a shortcut to launch via SteamOS too, as well as assisting in the formation of specialized profiles in the Chrome web browser for various cloud gaming services.
This is so they wouldn't have to rely on SteamOS's unconvincing but appealing touch screen keyboard.
2. High-Quality Hardware
The steam deck offers relatively powerful and high-quality hardware for its price. This basically means that the efficiency will be boosted when streaming with Discord or joining video or audio conversations using Steam Deck.
Cons
1. Unfinished Software
Regrettably, Valve's Steam Deck is a fantastic but incomplete console, and the unfinished and troublesome software has a negative impact on Discord's performance.
Several users have found issue with the present condition of the software, with some suggesting it's quite a big problem, with Discord on Steam Deck failing to fully detect the microphone.
2. Battery Life
On high functionality, the battery life of the Steam Deck is two hours or less. The 40 watt-hour battery, according to Valve, can provide 2-8 hours of game play on a single charge. That isn't quite sufficient for many users.
This means operating Discord on a Steam Deck will aggravate the situation since Discord is a VoIP, instant messaging, and digital distribution platform that demands greater hardware resources.
How to Install Discord on Steam Deck
Valve's enhancements to the SteamOS platform can be credited for the smooth operation of Discord on the device. Here's a quick guide to running Discord in the background while playing games on Steam Deck:
Steps to follow:
To begin, switch to Desktop Mode on your Steam Deck and launch the Discover Software. This program can assist you in downloading any third-party app, including Discord.

Keep the power button pressed until the menu appears. Pick the Switch to desktop option.

Type down Discord on your desktop mode by selecting the Discover Store icon on the taskbar.

Install the software.

Once Steam is installed, press the Add a Non-Steam Game to Your Library button.

Add Discord to your list.
That's it! Now you can jump into any game while Discord is running in the background.