Blink cameras have been lighting up the home security market since Amazon acquired the company in 2017. The product has tons of great features to keep your home safe, including the ability to connect with other smart home devices by Amazon. So what about Echo Show? Can you connect it to Blink cameras?
Yes, you can link Blink Camera to Echo Show. With this integration, you get hands-free operation, quick access to the camera feed, Blink alerts on Echo Show, and the ability to work with other smart devices, making it a great home security solution.
Blink Cameras are sleek, smart home devices that offer a break from mundane, boring security systems. They're easy to install, have fantastic features, and are reasonably priced. And when combined with Amazon Echo Show, they provide an unbeatable home security solution. So, let's look at how you can connect an Echo Show to your Blink cameras.
Does the Amazon Echo Show Connect to Blink Camera?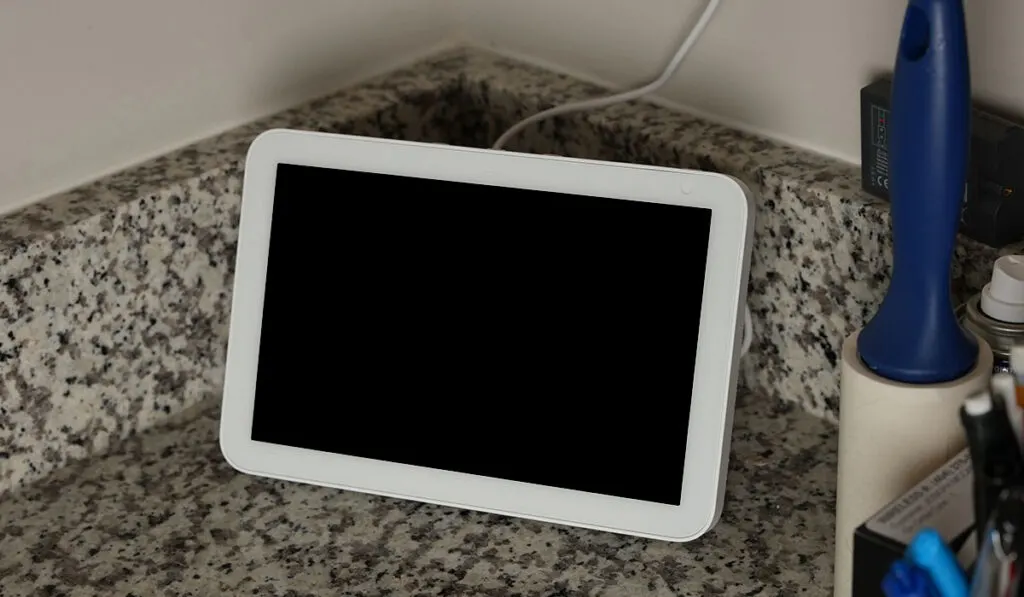 Yes, Blink cameras are compatible with Amazon Echo Show. From the 2nd generation Echo Show 5 (on Amazon) to the newest Echo Show 8 (on Amazon) and Echo Show 10 (on Amazon), all the models support Blink cameras.
The integration is done through Alexa App, available on iOS and Android devices. Once connected, you can use it as a hub to view all your Blink cameras in one place and control the various features with voice commands.
Benefits Of Connecting Your Echo Show To Your Blink Camera
When you connect your Blink cameras to Echo Show, you get the best of two worlds, a smart home camera solution that's easy to use and highly functional. Let's take a look at some of the key benefits you can enjoy with an Echo Show and Blink camera integration:
1. Hands-Free Operation
From turning on the camera to viewing the feed and all controls, you can use voice commands to manage your Blink cameras without lifting a finger. You also get to create custom voice commands for various tasks to make the process even more seamless.
2. Pull Up the Camera Feed Quickly
With Echo Show, you can view your Blink cameras right away without having to open other apps or even unlock your smartphone.
All you need to do is say, "Alexa, show me the living room camera," and the video feed pops up on the Echo Show. It displays the feed from one camera at a time, but it's pretty easy to switch between cameras.
3. Receive Blink Camera Alerts on Echo Show
All the Blink alerts (motion detection, low battery, etc.) show up on the Echo Show, so you're always in the loop about what's happening at home. You can also set routines that trigger alerts whenever you want, like when the kids get home or someone leaves.
4. Integrate Blink Cameras with Other Smart Home Devices
As part of the Amazon family, Blink cameras play well with other smart home devices. So you can connect to Echo DOT, Smart Lights, or Ring Alarm to create a complete home security solution.
This integration can automate several tasks. For example, you can set the lights to turn on when the Blink cameras detect motion. Or you can have the camera record a video when the doorbell rings.
5. Improved Home Security
The Blink cameras are already great for home security, but you get an extra layer of protection when Echo Show is added to the mix.
For example, a direct video feed on your Echo Show can tell you who's at the door. The voice commands also help you keep an eye on kids or pets while busy in another room.
How To Connect Amazon Echo Show To Your Blink Camera?
Blink cameras (on Amazon) are super easy to set up. And once you have them, the integration with Echo Show is also simple. We have created a step-by-step guide to help you out:
1. Set Up Blink Camera and Echo Show
First, set up your Blink camera, link it to the Blink app, and ensure it's connected to your Home Network. Same for Echo Show; make sure you have it set up with Alexa App, and it's connected to the same network.
2. Add Blink Camera to Echo Show
Launch the Amazon Alexa App on your smartphone and go to the Devices tab.
Click on the + sign in the top right corner and choose Add Device.
Scroll down and select Camera.
Click on the Blink from the list and select Continue on the next window. It'll take you to the Blink Smart Home page.
Select Enable to Use, and you'll be redirected to the Blink App login page to finish.
3. Link Blink Account to Alexa
Provide your credentials on the Blink App login page and complete the linking process.
On the next window, select Discover Devices, and it'll search for all Blink cameras connected to your home network.
Select the cameras you want to add and tap on Add the Device to finish.
You'll get the option to set up cameras in the group, follow the instructions if you want to, or skip. Your Alexa is now connected to the Blink Cameras.
4. Enable Blink Cameras on Your Echo Show
Now that your Alexa is connected to the Blink Cameras, you can enable them on your Echo Show.
Log in to your Alexa account on the Echo Show.
Go on the Menu and then select Skills and Games.
Search for Blink Camera and then click on it.
Select Enable to Use to finish the process.
You'll get a message saying you've successfully linked your Blink account, and your Echo Show is now enabled with video feeds from all of your Blink cameras.
How To View Blink Cameras On Echo Show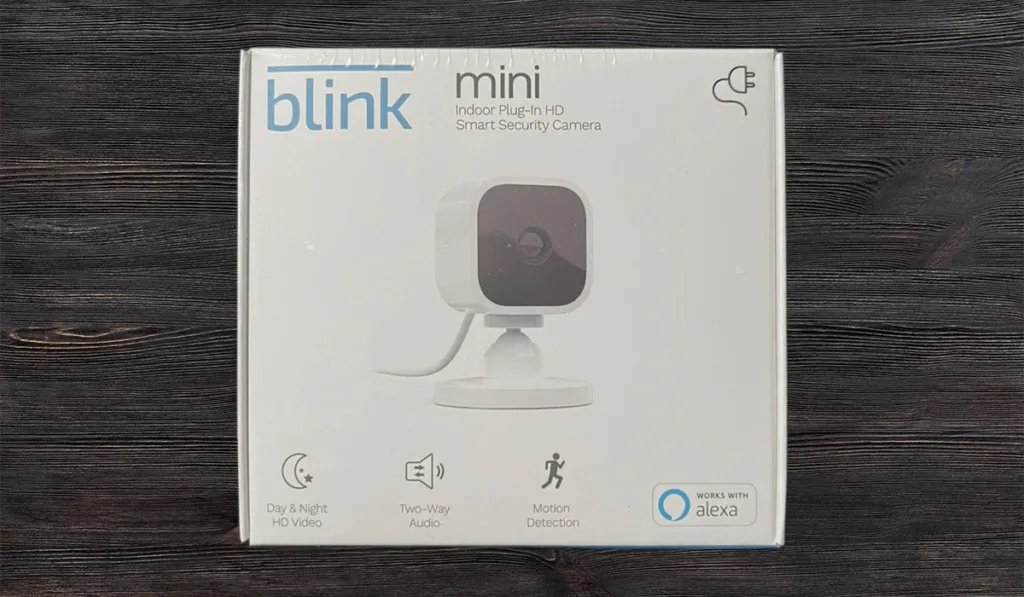 Now that everything is set up, how do you view your Blink cameras on the Echo Show? The two options are:
Voice Commands
Echo Show is completely hands-free, so you can view the cameras by simply giving voice commands to Alexa. For example, say, "Alexa, show me (the camera's name)," and the video feed will appear.
If you have multiple Blink cameras, you can switch between them by saying, "Alexa, switch to the other camera" or "Alexa, next camera."
Automatic Viewing
You can also create security routines to get automatic video feeds or alerts when your Blink Camera detects something. To do this:
Open the Alexa App and tap on the Menu.
Select Routines from the list and press the + sign on the top right corner.
Create and name a new routine.
Next, select When this Happens and then Smart Home from the list.
Choose your Blink Camera from the list and then select Motion or Sound according to your preference.
After that, you can customize the time and action when the routine is triggered.
Select Add Action; tap on View, and choose your camera if you want a live feed whenever the routine is triggered.
You can also add more actions to the same routine, like time-out, what Alexa announces on the trigger, custom commands to stop the feed, and notifications on your phone. To do this, tap on the Customize option and start with Add Action again.
Now, you're all set to get instant live video feeds whenever your Blink Camera detects any motion or sound in its field of view without moving a muscle.
To End
The Blink cameras are a great home security solution, and the integration with the Echo Show makes it all the more convenient. In addition, it brings you a host of other features, such as security routines and voice commands, making it easier to monitor your home from anywhere.
So if you have Echo Show and Blink cameras at home, link them up for an enhanced experience.