The Internet has quickly become one of the most useful technologies on the planet. Because of changes in the way people work and conduct business, the world is becoming more interconnected. The Internet has grown increasingly important as more individuals work from home or as businesses go online. The same is true when it comes to smart home automation.
Internet access is important for smart plugs, but they can still work without it. However, to communicate with your smart plugs or use smart assistants, they must be connected to your network. Wi-Fi, Z-Wave, Zigbee, and Thread are the four various methods you can use to control your smart plugs.
But what do you do if the Internet is down? That's exactly what we'll be looking at in this post. From how smart plugs communicate, to what to do when the Internet goes down, to which plugs you can use when the Internet goes down, there's a lot to learn about smart plugs.
How Do Smart Plugs Communicate?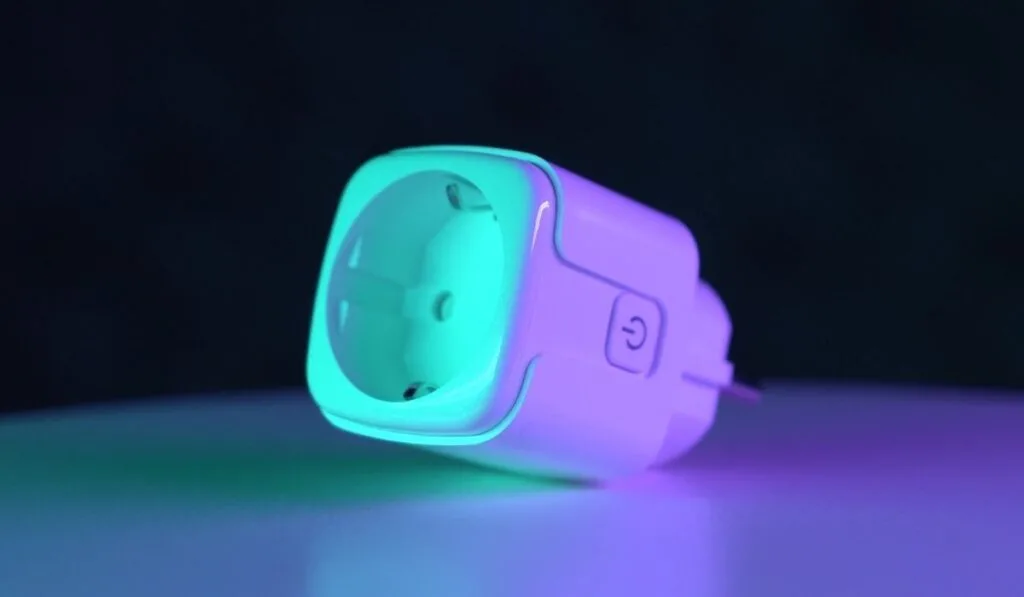 Smart plugs are little electronic gadgets that allow you to control your appliances. You must have a smartphone app or use your voice to control them. The smart plug must be able to communicate with you via your app or voice.
There are various ways for smart plugs and the Internet to communicate:
Wi-Fi
Wi-Fi is the most widely used wireless connection method for smart home devices. Most of your appliances will support Wi-Fi connectivity. It is the most preferred because it allows you to manage and configure your smart home network.
Unfortunately, Wi-Fi connectivity does suffer from interference, and the bandwidth can be an issue. It also requires slightly more power than the other wireless options.
ZigBee
ZigBee is another wireless communication standard that is widely used and supported by many home products. It uses a mesh network that works with any type of radio signal. A Mesh network is where several devices are linked together, and they can branch off each other and continue spreading the signal.
Zigbee uses the kind of encryption used in financial institutions and banks, and security is its main advantage. It is very secure and almost impossible to hack.
Z-Wave
Z- Wave is the most reliable and not easily interfered with. The radio frequency it uses is lower than other wireless networks. Because it uses a controller hub, it is easy to manage and configure.
The greatest advantage of Z-Wave is that it is compatible with all manufacturers, and you will hardly find a device it cannot work with.
Do Smart Plugs Work Without Internet?
The app's or your voice's ability to communicate with the smart plug is critical. Remember, you won't be able to manage your appliances without them. You'll certainly want to know if your smart plug will still work if the Internet goes down.
You must first realize that for your smart devices to function, you must have internet access. The devices need to be connected to the Internet for them to upgrade their firmware. Most smart assistants, such as Alexa, will need to connect to the cloud to process and execute requests. For this to happen, the Internet must be on.
However, this doesn't imply that you are helpless if you have no access to the Internet. Smart gadgets will function without an internet connection, but smart assistants such as Alexa, Google Assistant, and Siri will not. Most smart devices will be unable to execute their duties if they are not connected to the Internet.
Let us look at some of the smart plugs that can work without the Internet:
1. Enbrighten 55249 Z-Wave Plus Smart Switch Plug-In
The good thing with the Enbrighten Z-Wave Plus Smart Switch Plug-In (on Amazon) is that it can work with voice commands. You can use Alexa or Google Assistant, though you will need to also purchase a certified Z-Wave hub. The certified Z-Wave hub makes it possible to control devices using your smartphone or voice command.
The Enbrighten smart plug is a good deal as it has two grounded Z-Wave controlled outlets. These two outlets will allow you to remotely control two devices at the same time. No wiring is required for this plug. Just plug your device into the smart plug and connect to your hub.
2. Smart Plug, Zig-Bee Smart Outlet
With the Seedan Zig-Bee Smart Outlet (on Amazon), you can use your smartphone even when away and Alexa for simple voice commands. They can work even with traditional lighting and appliances to make them smart.
The Zig-bee is very easy to connect and can be used as an extender. All you have to do is to plug in and connect to the built-in Zig-bee hub. With the Zig-bee acting as an extender, you don't have to buy another smart outlet.
You can control the smart plugs without the Internet, but only if you are within their range. You can't if you're not within the protocol's range. To turn your smart gadgets on and off, you'll have to use the physical buttons.
Will Schedules Still Work?
Using your smart plug to create schedules may be the best option for you. Schedules will make it easier for you to complete specified tasks. You can set the schedules to respond to commands, a defined time, or a motion or contact sensor attached to the system.
While not all smart plugs can function without the Internet, some, such as the TP-Link Kasa Smart Plug, can. The Kasa Smart Plug schedules the gadget.
How To Make Smart Devices Work When the Internet is Down?
Here you are waiting to use your smart plug only to realize that your Internet is down. Does that mean you cannot use your smart device? Of course not!
If you're using Wi-Fi, there are two reasons why your smart plug's not working:
Either the smart plug is not connecting to the router properly.
The Internet has not connected to the router properly.
Basically, for this, there is nothing you can do. The smart plug has become a manual switch. It can no longer communicate with your devices unless you physically use the on/off button.
If you're using the smart hub, there are three reasons why your smart plug's not working:
The smart plug is not connecting to the smart hub.
The smart hub is not connecting to the router.
The router is not connecting to the Internet properly.
You can continue controlling your smart plug if this has happened, but you must be at home. Of course, whether the device will work will depends on the Internet.
How to Troubleshoot a Smart Plug that Isn't Working
So exactly how do you know what the problem with your smart plug is? Well, you can try to troubleshoot to find out why your smart plug isn't working. Here is what you can do.
Check whether your Internet is working.
Is your Internet working at all? Check your Internet before you go to all the trouble of checking whether your smart plug is working. You will be surprised to discover that your smart plug has no problem at all. If your Internet is okay, you can then go ahead and check what the problem is.
Confirm that the smart plug is plugged in properly.
I realize this may sound ridiculous. However, there are times when you discover that the only reason your device isn't working is that it isn't plugged in properly.
So check whether it has been plugged in all the way. To double-check, press the on/off button and see if the appliance switches on or off.
Check for software problems.
Has the software been updated? The first thing to do here is, of course, to reset the software. Unplug your smart plug from the outlet, and after a few minutes, plug it in. To reset your smart plug, this is the easiest way.
Check to see if there has been a software update or some features were added. The update could also be the reason why your smart plug has malfunctioned. Inform the manufacturer so that the problem can be noted and rectified.
Confirm if your smart hub or router is working
Could it be your router or smart hub isn't working? You should probably confirm whether your smart hub or router is working. Check to see if the smart hub or the router has been connected to the Internet. Are the other devices that are connected to the same router or smart hub working?
You also need to confirm that you have not overloaded your router or smart hub by connecting too many devices.
Factory reset your smart plug.
The last option is to do a factory reset. If everything else has failed, then you might need to consider factory resetting. Though factory resetting should be the last resort. You need to note that you will have to set up everything back again.
Are There Smart Plugs that Don't Need Internet?
If you want your smart plugs to work without the Internet, you need to consider using a smart hub and Z-Wave or ZigBee smart plugs. There are several smart plugs, but we are only going to review a few.
BN-Link 24 Hour Timer Outlet
The BN-LINK 24-Hour Timer Switch (on Amazon) helps you program your plugs on and off without giving commands. So whether your Internet is working or not, the connected devices will power on or off.
All you have to do is set when the switches power on or off. Plug in the device or devices you want into the outlets and set the timer.
This plug will help save time by powering on your home appliances and gadgets at certain times of the day. All without using the internet, network, or WiFi.
Recommended Smart Plugs for Spotty Internet
Spotty Internet simply means that the Internet is not stable. It could be inconsistent or weak. With your smart home automation, this can be a huge problem.
A few common causes for spotty Internet are:
Internet speed is too slow.
Your Wi-Fi router is out of date.
Old and damaged cables.
Internet is experiencing technical difficulties.
Here is a smart plug that can work well for spotty Internet:
Eve Energy – Apple HomeKit Smart Home
Eve Energy (on Amazon) uses the thread protocol. Thread is similar to Z-Wave or Zig-bee, but it is more energy-saving. It has a much faster speed as it doesn't use any of the congested protocols. For voice commands, you can use Siri.
Another great feature is setting up schedules to automatically switch devices without your smartphone or home network. It has no bridge or cloud dependency protecting your privacy.
Summary
From the above article, we have seen that there is no need to worry if your Internet goes off. We have even recommended some smart plugs you can use if there is no network or you have spotty Internet. Now that you read about this topic, why don't you head over to our website and read more on smart plugs?