What comes to your mind as soon as you hear the term smart home? If you ask us, the word "smart home" immediately gives the idea that the internet links with the home. When the internet first began, it wasn't sophisticated enough to connect up to all the gizmos in a house, but a lot has changed. That said, while most people have the internet in their homes, some don't, but that doesn't mean you can't connect up all your capable devices to get some of that functionality.
You can set up a smart home without the internet by using open-source software as well as external devices like a Zing Wave and the Zigbee hubs, which allow the smart home to function locally rather than through an internet connection.
A Wi-Fi connection is what allows us to automate and regulate devices and appliances around our house. There is no room for argument on the impact it has on our lives is huge. However, despite the indispensable nature of the internet, can you still call your house "smart" without its availability? Fortunately, the answer to that is yes.
What Makes a Home "Smart"?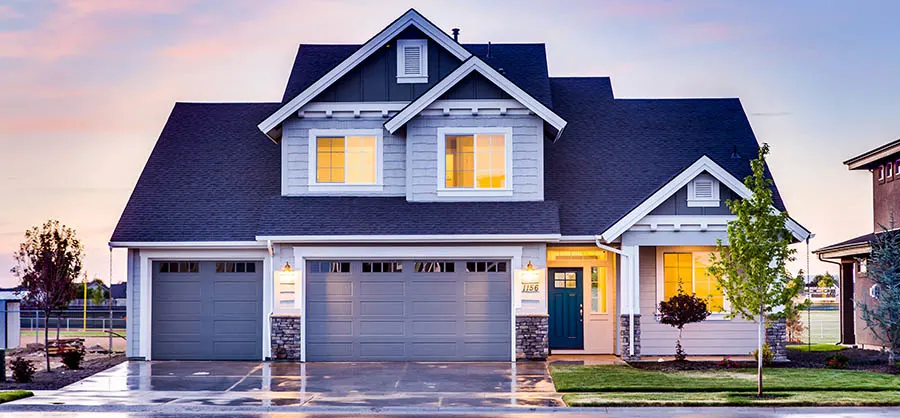 As we've talked about before in our guide on smart curtains and blinds, the ability to remotely control appliances and devices in your house is what makes it a smart home. Google assistant, Alexa, and Siri are some of the most common tools used to harness this potential, offering connection and coordination of smart home devices. They can also provide updates on the news, answer questions, etc. But to do all of this, you need a strong internet connection.
The remote access and monitoring of appliances without having to fiddle with switches or buttons yourself are what makes this smarthome hub format special. The smart home including thermostats (our guide), after all, needs a brain to connect it all.
Hub systems are very convenient and easy to use, but typically the hub is leaning on an internet connection to make it all work. But it's not like you cannot have a smart home if you don't have wifi blanketing your house.
You can connect all of the IoT (Internet of Things) devices you have, like smart smoke alarms, smart locks (our guide), and smart thermostats, and more, and you can do it while sidestepping traditional WiFi systems. You just need the right hardware.
Breaking Down the WiFi System
How does a traditional WiFi network work here? Smart devices connect to the WiFi using an SSID through the router. After the password authentication, the device will receive a unique IP address. The gateway is the WiFi modem that you connect to the internet through. All communication between smart devices takes place through this gateway. The devices will talk to the internet, and also to each other, through the wifi system.
However, if you do not have an internet connection, all these devices will still function; you just won't be able to control them remotely. You can easily control the appliances with your smartphone that has all the other smart appliances connected to it. But this will only be possible if you remain within the walls of your home (or at least within reach of your home's wifi signal).
Using an Old Wireless Router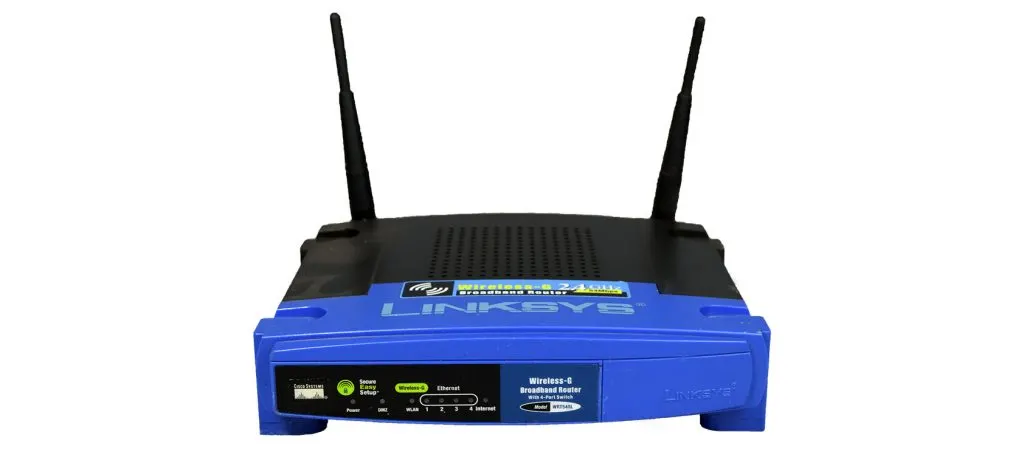 Using an old wireless router for this is a great option. You can usually get a wireless router pretty cheap used, although there may be some bottlenecks around how much bandwith you have to play with on older models. That said, most smartphone devices don't really use more than a trickle of information.
An older wifi router will allow you to connect the smarthome devices to a wifi network that you can control remotely from a smartphone that is also on that wifi network. But there may be some smarthome devices that require authentication over the internet for the first setup. Usually these "requirements" can be sidestepped using options in the manual or which tech support can talk you through.
If you want to beef the system up, getting a faster WiFi connection or new router is certainly a good place to start. However, a better option is to transform your house into a smart home that does not depend on the internet. An independent smart hub saves your internet from crippling and is a better way to deal with appliances without the internet.
A Smart Home Without Internet
To help your traditional WiFi withstand the burden of these devices, you have some options of other hub systems you can move them to. All of these options will contribute to making your home automation work smoothly.
Zigbee and Z wave are the best smarthubs for this job. These devices are easy to use and connect to your appliances seamlessly. All you need to do is plug into the appliance, and you're done. These standards are really robust, with tons of supported devices and healthy communities of people both using, troubleshooting, and supporting them, so this is a really good option, not just something that technically works if your tech savvy enough.
Zigbee
Many devices run on a system called Zigbee. Instead of providing a traditional WiFi network, Zigbee devices operate on a 2.4 GHz frequency that doesn't act exactly like WiFi. You won't see the signal on your phone, for instance, if you scan for wifi networks, even though some wifi networks also operate at 2.4 GHz. While WiFi networks become slow down when you keep adding devices onto it, Zigbee is optimized for speed and capacity.
Many home appliances are compatible with Zigbee now. The wireless protocol creates a larger mesh network that allows more devices to work smoothly. Zigbee can connect to devices that are 60 feet away. Devices compatible with Zigbee consume less energy and thus last longer than other devices.
Devices like locks, security cameras, and sensors especially benefit from Zigbee. This network is extremely secure as it uses an encryption method of wireless protocol. Philips Hue, Amazon Echo Plus, Active Hive heating products all are compatible with Zigbee technology.
Therefore, if you need to connect numerous devices that have a shorter distance, then Zigbee should be your ultimate choice to have a smart home without the internet. In today's world, it is a great alternative to WiF and Bluetooth devices, and hubs like this AduroSmart ERIA Zigbee model relatively inexpensive on Amazon.
Z Wave
Z wave is another option that is similar to Zigbee but has certain traits that distinguish it. It can control all smart devices and has a 918/600 MHz band. Many consider it to be better than Zigbee as it can connect to devices that are within 100 feet. It is more suitable for larger homes since it covers more area. With Zigbee, you may need multiple hubs to cover a larger home effectively.
Z wave does not suffer from any compatibility issues with other appliances, unlike its competitor Zigbee. As we've mentioned before in our guide on smart lock management, Z wave is highly compatible with August smart locks, Kwikset smart locks, and the Logitech Harmony Hub Extender. However, you can connect fewer devices on the Z wave than on Zigbee, which is a drawback.
So if you're looking for something that connects to fewer appliances and reaches farther apart for connectivity, then Z wave is the perfect option to choose. Both of these hubs work well with Smart products, Z wave hubs like this Vera Control model are also reasonably priced Amazon.
Bluetooth Low Energy
Also known as BLE, it was previously known as Bluetooth 4.0 or Bluetooth smart. It improves the performance of smart appliances more than its predecessors. Door locks and sensors work perfectly with BLE. And connecting to your devices this way will eliminate the need for a hub entirely. However, this is really going to work for you in edge cases.
Bluetooth signal range is even lower and less reliable than either Zigbee or Z wave, so this is something to play around with, but probably not your final solution.
All three of these technologies are widely popular in modern houses. Furthermore, almost all of the newly produced appliances are compatible with these technologies. By using these options, you get to enjoy speedy connectivity and communicate with the appliances without them being connected with the internet. This allows you to have a smart home without internet, or have more speedy internet by kicking the smarthome devices off WiFi!
Automate Your Home
After choosing your preferred smart home hub, it is time to design your internet-free smarthome. For the next step, you might want to get an array of contact, temperature, motion, and water sensors. Designing a home without the internet means that the appliances won't operate on your voice command. Therefore you will need to install sensors throughout your house.
It's pretty economical if you're planning to design a specific part of the house; otherwise, it might end up being a little heavy on your pocket. You need to proactively design your smarthome according to your needs and preferences. After installing the sensors, you can get into understanding and learning the local hub's automation and nuances.
Free web-based services allows you to generate some conditional statements that the technology can understand and imply. A decent hub such as Hubitat (on Amazon) can suit well to your needs and provide value for the money. Once you get started, you'll find out there's more functionality than you ever expected within the smarthome ecosystem.
Conclusion
Not having an internet connection comes with its own drawbacks, such as limited functionality, missed updates, and firmware upgrades. However, most devices can still operate without depending on the internet. If you're fine with making a compromises on such features and shifting to a smart home that does not connect to the internet, Zigbee, Z wave, and even Bluetooth Low Energy are options you should consider.