Elgato, one of the leading brands in the streaming world, is popular for its unique and high-quality cards. Its latest release, the HD60 X Capture Card, has taken the gaming industry to a whole new level. But many users are yet to understand how to set up and use these impressive gadgets.
To set up an Elgato capture card, first disable a HDCP setting from your gaming console (or streaming content source). Next, connect the capture card to your PC and then to the source you wish to use the card with. Once everything is set, you can now start streaming and recording your content.
Yes, it's as easy as it sounds. Even so, we'll still take you on a simple, step-by-step guide for dummies on how to set up an Elgato capture card on a laptop. It's never been this easy.
What Is An Elgato Capture Card Used For?
A capture card is a tech device that records and streams on-screen content from a source (mostly consoles). The saved data is encoded in a simple language that video players like Twitch and YouTube can understand.
Capture cards aren't responsible for encoding this message. They're simply a transmission channel from one end to another. Some popular Elgato capture cards include the HD60 X, HD60 S+, 4K60 S+, and 4K60 Pro.
Can You Use An Elgato Capture Card With A Laptop?
Most (not all) capture cards are compatible with consoles, cameras, and computers. However, different Elgato cards have different system requirements.
For instance, for the Elgato HD60 X (on Amazon) and HD60 S+ (on Amazon) to work, your PC must be running on:
Windows 10 (64-bit), macOS 10.13 (or later).

4 GB RAM minimum with a built-in 3.0 port.

6th Generation Intel Core i5 CPU or better.

The system requirements for the 4K60 S+ (on Amazon) include:
Windows 10 (64-bit).

8 GB RAM or more.

6th Generation Intel Core i5 CPU or better, AMD – Ryzen 7 or better.

USB 3.0 port, a power outlet and internet connection.

The requirements for an Elgato 4K60 Pro (on Amazon) are similar to those of 4K60 S+ with these few exceptions:
4K60 Pro doesn't work with OS X or Mac at all.

4K60 Pro doesn't operate with any laptop. You need a Windows PC with a PCIe 2.0 or higher slot.

How To Set Up An Elgato Capture Card To A Laptop
Before you begin the process, you'll need:
An Elgato capture card, e.g., HD60 X

2 HDMI cables

Your laptop, which must meet the system requirements.

Source to capture from (like a console).

Step 1: Install Game Capture Software
Elgato provides its own software, 4K Capture Utility, to record videos. You don't need to install it, as it will work with the corresponding Elgato capture cards. However, it's important to note that there are other software out there that you can use. An excellent alternative is the OBS Studio.
Step 2: Connect the cables
You have two cables. Connect one cable from the capture card to your console. The other cable connects the capture card to your laptop. Plug it into the 3.0 USB port.
Turn your console on. For PS4, you may need to disable High-bandwidth Digital Content Protection (HDCP) before proceeding. The setting prevents you from recording copyrighted multimedia from the console.
To do this,
Go to Settings, then Systems.

Click Enable HDCP.

Uncheck the box.

Step 3: Record Your Content
You're good to go, and you can now stream or record your gameplay. Both OBS Studio and 4K Capture Utility allow you to customize your content. For example, you can add Twitch alerts or text overlays. You can also set up an unlimited number of scenes you can switch between using the custom transitions.
Do You Need An Elgato Capture Card To Stream?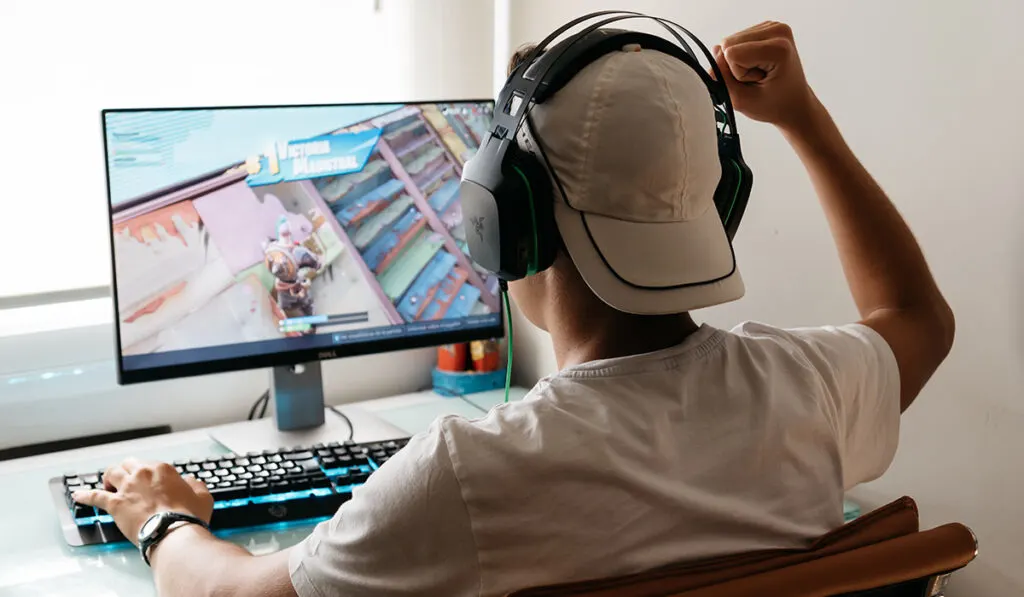 The latest Xbox and PlayStation models come with built-in direct streaming capabilities. On the other hand, Nintendo Switch needs a capture card on its docking station to stream.
Despite these built-in capabilities, a capture card connected to a computer still produces the best quality content. So, in short, you don't need a capture card to stream, but you definitely want it.
Conclusion
All Elgato cards will work on your laptop flawlessly — no lags whatsoever. If there are any, you'll barely notice it. You can now record or stream your content like the pro you are. Order your Elgato capture card today!