Gaming and friends is an ideal combination for millions of people worldwide, and it's made possible by user-friendly, custom-built social networking features within gaming consoles. When these default features are not sufficient, however, external applications are often used. Discord is one such application, offering a great platform for voice chat and instant messaging.
You can easily link Discord with an Xbox Live account, but the functions are very limited. You can access the full Discord app using the Edge internet browser on Xbox, but it closes when you launch a game. Linking up through Discord on your phone is probably a better option.
Because Discord won't stay open if you exit the Edge browser, you can't chat with your friends on Discord while also actively playing a game on Xbox. Whether Xbox will add this feature is yet to be seen. For now, let's take a look at which features are available to you.
Is Discord Available on Xbox?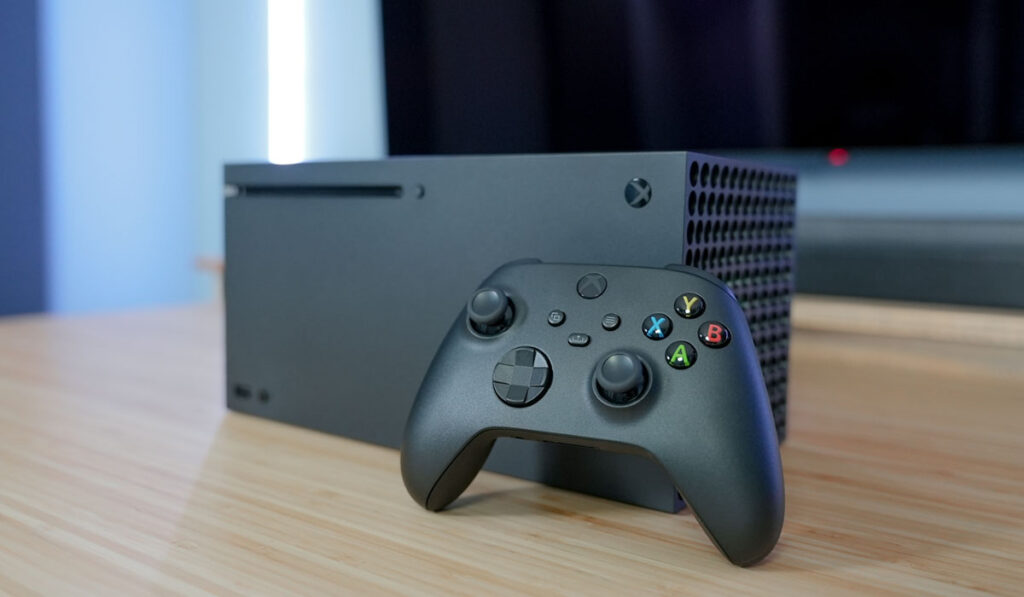 Discord is available on Xbox, but it might as well not be, since the features available for Discord users on Xbox are quite limited. To the disappointment of many gamers worldwide, the Discord voice chat, text messaging, parties, and groups are all unavailable on Xbox.
Discord is widely used by PC gamers because it lets friends connect with each other instantly and play games simultaneously. The voice chat feature is particularly useful while gaming on a computer and is used by millions of users worldwide.
Unfortunately, Xbox players cannot take advantage of the same features, leaving them feeling left out. They resort to using Discord on their phones or computer as they separately play on their gaming consoles.
The full integration of Discord into Xbox would eliminate this issue. But in the meantime, it looks like Xbox players will have to continue working with the limited Discord features. It also looks like Xbox players will be quite alone in having this problem, since Discord is set to join PS5 in the near future.
Discord Limitations on Xbox
Even though Discord has been available as an application on Xbox One for over three years now, the features that are actually at the disposal of Xbox One players are pretty limited. The service is also yet to expand to other Xbox editions. Xbox One is the only one that supports Discord integration.
So far, the only thing that integrating Discord with Xbox achieves is the ability to see what your friends are up to. If you're on the same server, you can see what your friends are playing on Xbox One and that's pretty much it.
Unlike the PC version of the application, you can't hop onto voice chats, send messages, or connect with your fellow gamers in groups as you all play.
Not being able to connect in real-time (beyond seeing who is playing) is a huge drawback, especially since virtual gaming is all about connectivity.
How to Link Discord With Xbox
Despite the limitations of Discord on Xbox, it may still be worth it to you to link this application to your Xbox Live account. Linking up Discord with your Xbox is quick and easy. Follow the step given below to get it all set up in no time.
Sign in to your Xbox Live account from Xbox One and press the Xbox button on your controller.

Move to the "Systems" tab on the right side of the menu and select the "Settings" option by pressing "A" on your controller.

Go to the "Account" on the next screen and select "Linked social accounts" by pressing "A."

Go to the Discord panel and choose "Link" by pressing "A."

Press "A" on the next screen to start the linking process.

Grant Discord the permission to share your information with Microsoft by choosing "Yes."

You will now be able to see a six-character code and further instructions for setting up your Discord account.

Open Discord on your phone or computer and choose "Settings."

Tap "Add" if you're on your phone or "Connections" if you're on your computer.

Choose "Xbox Live" from the list and enter the six-digit code displayed on your TV screen when prompted.
You might also be prompted to sign in to your Xbox Live account at the screen that asks for your six-digit code. Once all of that is done, your Discord will be linked to your Xbox account, and you'll be good to go.
How to Use All Discord Features on Xbox
Although Discord has limited functionality on Xbox One, there's a workaround. With the new Edge browser update, Discord can work seamlessly on Xbox One. Users can interact with each other through groups, messaging, and voice chat through the Edge browser, given that the browser is open.
While messaging and groups can work even in the background, Discord voice chat on Xbox One depends on the Edge browser and stops working as soon as the tab changes. This means players still can't talk to each other through voice chat on Discord and play games on their consoles simultaneously.
The unavailability of Discord voice chat on Xbox One might be strategic to ensure the monopoly of Xbox Party Chat over other competitor applications. Regardless, Xbox users are desperate to have the Discord voice chat run in the background as they play.
As of now, you can use all Discord features on Xbox through the latest Edge browser. It will enable you to enjoy the same features of Discord as on PC. Just remember to keep the browser open!