Popularized by the gaming community, Discord is used by 140 million people per month worldwide. It took off as a voice and text chat app but has since become the go-to platform to enjoy gaming with friends. Discord is available on many systems, but what about PlayStation 4? Can you use Discord on PS4 without a PC?
Yes, you can use Discord on PS4, but you need a PC. Since Discord isn't officially supported on PS4 yet, you'll need a PC to play Discord on and a MixAmp to split your audio for both devices. Then you'll be able to share game audio on the Discord server and chat with friends while gaming.
PS4 has a 'Party Chat' option to communicate with players, but it's limited to only chat, which sometimes isn't enough. Discord on PS4 not only lets you voice chat and share with friends but also join gaming groups to play together. Let's look at how you can use it on your PS4 even though there's no app for it yet.
What is Discord?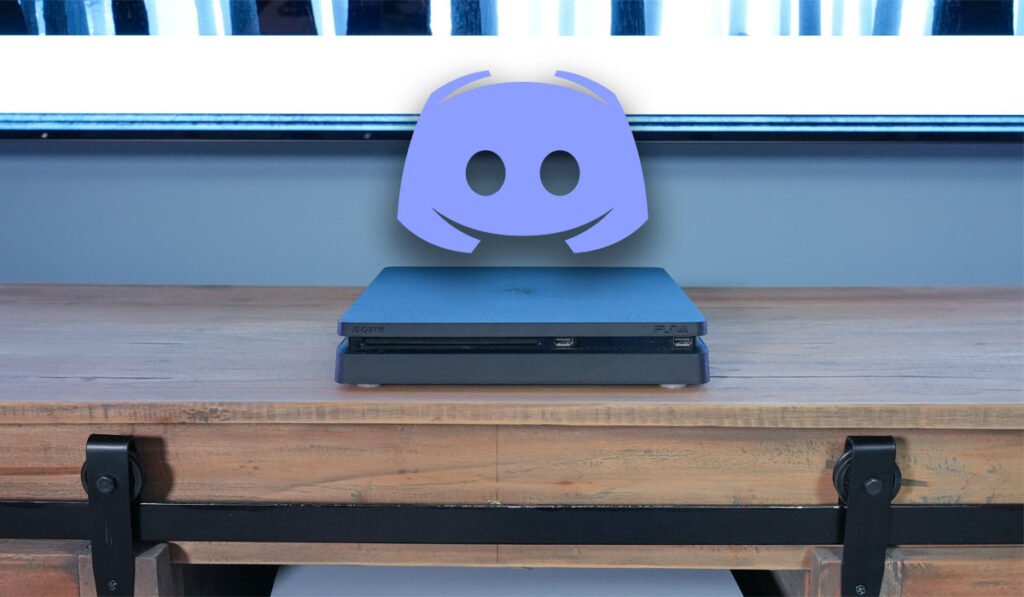 Discord is a cross-platform Voice over Internet Protocol (VoIP) that lets you voice chat and share photos, videos, and links with your friends. It's free, secure, and works on both your desktop and phone.
But it's more than just a chat app. Discord is designed for people with shared interests (think gaming communities) to interact together.
It has servers, which are basically digital rooms dedicated to different topics like music, art, anime, and more. People can join i servers and chat with other fans or just listen and watch.
And since it's cross-platform, you can connect with friends on PC, Mac, iOS, Android, and more. You can also create your own server with your own rules and invite friends.
Gamers love the app because it's a great way to interact with other players, join groups, set up tournaments, and more. And that's not all – since it's a VoIP platform, you can share your screen, voice chat, and more while gaming, so it's a great way to communicate with your teammates.
Can You Use Discord on PS4?
Unfortunately, Discord isn't officially available on PS4. Sony has its own 'Party chat' app, but it's limited and doesn't have the features that Discord offers. So Playstation users have been asking for better support for a while now.
Sony and Discord announced a partnership in May 2021, but an actual app is still in the works. There have been a few developments for PS4 and PS5, but they're only available in specific locations, so most gamers are still waiting for an announcement on the worldwide rollout.
In the meantime, users have found that MixAmp offers a workaround for using Discord on PS4. A MixAmp is a device that lets you split your audio between your PC and PS4 to manage both gaming audio and Discord chat.
The method only needs a few tweaks in settings, some cheap gear, and a few minutes to set up. The only downside is that this method can't work without a PC. The following section is the complete guide to setting it up.
How to Use Discord on PS4
As we mentioned above, Discord is not available in the PS4 store, so you'll need to get a MixAmp to use it. Here is how it works: when you connect your headphone to the MixAmp, it splits the audio into two signals-game and chats.
So both your headphones and the PC will receive the game audio, but chat audio will only come from the PC.
Astro MixAmp (on Amazon) lets you choose the audio output, so you can mix the audio, have the chat audio on when you're gaming, or have chat audio on when you have a group call on Discord. You can also use MixAmp to control volume and other audio settings.
Your headphone microphone will be used to chat on Discord through the MixAmp. However, this means you won't be able to chat in your game directly (since you're chatting in Discord).
Some people don't mind this, but if you want to chat into the game room, too, you'll need to get a separate microphone to work with PS4.
Here's how to set up Discord for PS4.
Things You'll Need
PS4

PC or Mac

Headphones (on Amazon) with both 3.5mm optical and USB jacks

Male to male 3.5mm audio cable (on Amazon)

3.5mm to 3.5mm Aux cord with volume control (on Amazon)

3.5mm Aux splitter (on Amazon)

Ground loop noise isolator (on Amazon) (This is optional)
Connecting Discord on PS4
To get started, you need to have a discord account. If you already have one, great! If not, create an account in your browser or mobile app before continuing to the first step.
It's a long and pretty confusing process, so have some patience.
Step #1
Once you have a Discord account, open the apps section on your PS4.
Go to "web browser" and search for Discord. It'll open the web version of Discord on the screen.
Log in to your Discord account using the credentials you created earlier.
Step #2
Now you have to connect your MixAmp with the PlayStation. To do that:
Turn on your Astro MixAmp and set it to console mode.
Connect your PS4 to the MixAmp with the optical cable.
Then connect your headphone's optical cable to the MixAmp input 3.5mm audio jack.
Connect an Aux cable to the Aux port of MixAmp. Alternatively, if you have a ground loop noise isolator, connect the isolator to the MixAmp Aux port and connect the Aux cable into it. The other end of the Aux will be attached to the PC.
Using a noise isolator is optional. Since MixAmp is getting audio from the computer, sometimes it picks up ground electrical noise, which causes a hissing sound in the audio. So if you're okay with a little bit of noise, you can skip this and connect the Aux directly to MixAmp.
The next step is connecting the USB cable from MixAmp. The USB end will connect to the MixAmp, and the other end will go to the PC. Make sure it's set to PC mode.
Next, connect the PC's speakers to the MixAmp with 3.5 mm male to male cable.
This completes all the cable connections. Next, we'll have to configure some settings.
Step #3
PS4 audio settings:
Go to Settings in your PlayStation, scroll down to 'Devices,' and open 'Audio Devices'.
Change the Input Devices to 'USB Headset.'
Change Output Device to 'TV or AV Amplifier.
Now go back to the setting menu and open 'Sound and Screen'.
Go to 'Audio Output setting' and change the Primary Output to 'Digital Out (Optical).'
Step #4
Here are the steps for setting up Discord audio on your PC:
Open Discord through your browser and sign in.
Click on the gear icon on the top left side of the window to open "Settings."
Under Voice and Video, set "Input Device" to MixAmp and "Output device" to PC speakers.
You are now ready to start chatting with friends on Discord while playing games on your PS4.
Your headset will have the audio output from the PC voice stream and the PS4 game. You can adjust the levels of your chat and game audio with the mixing wheel on the MixAmp.
For example, if you want to listen to friends on Discord, turn down the game stream audio and turn up the Discord audio.
How Do You Screen Share Your PS4 On Discord?
The MixAmp configuration enables you to use Discord for voice chat while gaming, but it doesn't allow you to share screen your PS4.
For that, use the "Remote Screen" feature of PS4 and stream the video to your PC. Then, using a web browser, share the "Remote Screen" to Discord users.
PlayStation & Discord Integration
With so many gamer-friendly features, Discord has gained immense popularity among Playstation users. The community has been asking for some integration between the two platforms for a while.
In May of 2021, Sony announced its partnership with Discord, and the long-awaited Discord PlayStation integration process began on the January 31, 2022. However, it's still in its early stages, and the updates are for only PS4 and PS5 users in specific regions.
Sony hasn't released all available features worldwide yet, but it's safe to say that soon users will get to stream their gameplay, watch friends live, and join voice chats with friends on their Discord servers by sharing their PSN ID.
Let's hope that Sony uses Discord's features to the fullest and provides a fantastic experience for its users.