Sony isn't messing around as far as the capabilities of the PlayStation 5 are concerned. The ninth-generation PlayStation is an incredible machine with 4K gameplay and access to the entire PS4 game catalog. But as the world rapidly shifts toward a more digital future, what happens to the older media formats? One common question among PS5 owners is: Can your PS5 play DVDs and Blu-Rays?
You can play DVDs on the PlayStation 5 standard version, and it supports Ultra HD Blu-ray discs, 4K Blu-ray discs, and PlayStation 4 physical game discs as well. The PS5 Digital Edition, on the other hand, is unable to play hard discs of any kind.
PS5 is available in two versions: Standard PS5 with disc drive, and PS5 Digital Edition. The digital edition lacks an Ultra HD Blu-ray disc drive, but the standard version has one. This is the sole distinction between the two. Keep this in mind if you're trying to decide between the two versions. Let's look at how to play DVDs on the Standard PS5 and an alternative method if you've got the digital edition.
Does the PS5 Support DVDs?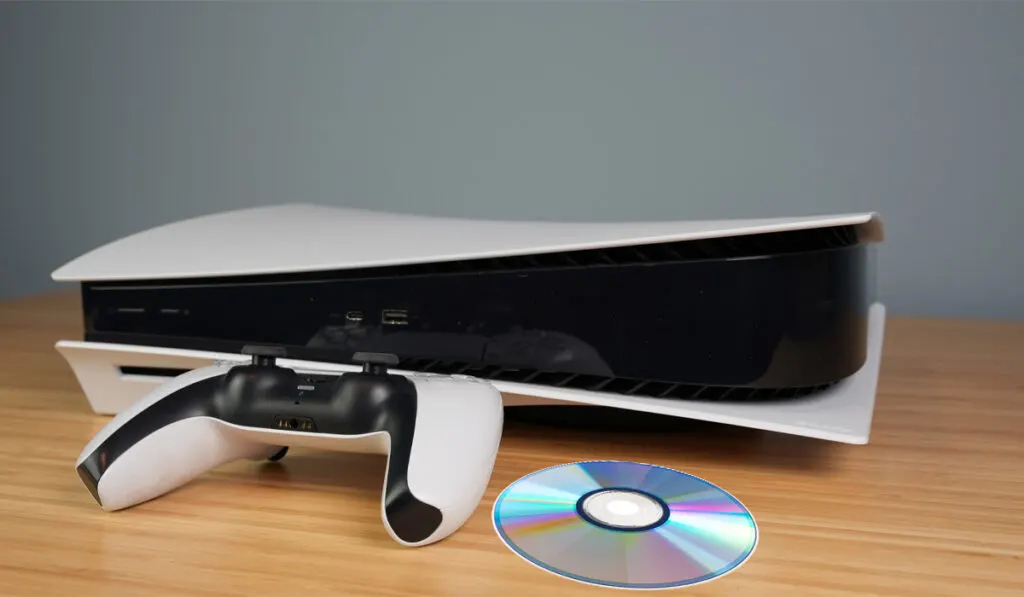 The PlayStation 5 has an Ultra HD Blu-ray disc drive that supports Blu-ray games and a DVD player. We've looked at if you can add a disc drive to the Digital edition of the PS5 before, but if you have the disc-drive version, then you're already set up for success, and as we discuss in our ultimate PS5 owners guide this disc drive is a great complement to the rest of the PS5's features.
It's no surprise, then, that according to Sony, the PlayStation 5 isn't your typical gaming console — it's a comprehensive entertainment machine. That's why a disk drive capable of playing standard Blu-ray discs, physical PS4 and PS5 games, DVDs, and 4K Ultra HD Blu-ray disks have been added.
With all these features, you can guess what market Sony is targeting with the PlayStation 5: those who have a standard television with no Android or other operating system installed. In this case, Sony has you covered; the PS5 allows you to do it all.
If you're trying to compare the PS5 to the Xbox, you should know that Xbox can also play Blu-rays at this point, as well as DVDs, but there are plenty of reasons you may prefer PS5 as an all-in-one entertainment system.
How to Play DVDs on the PS5
Now that we've learned everything there is to know about the PS5 disc drive; it's time to move on to the next step. Let's look at how to use the PlayStation 5 to play DVDs.
To play DVDs on a PlayStation 5, follow these steps:
Switch on the PlayStation 5.
Insert the DVD.
Allow time for the disc to appear.
Press X on the DVD.
That's all it takes! Now you can use your DVDs on your PlayStation 5. However, don't be alarmed by the loud noise. When the disk is inserted into your console, it will make a noise.
Once you're done playing the DVD, remove the DVD immediately. Otherwise, the disk will spin incessantly, causing your hard drive to fail.
The PlayStation 5 is being marketed as a full-fledged entertainment system by Sony. You will be able to play games, watch movies, and stream different kinds of videos on the PlayStation 5 so that you don't have to go anywhere else for your digital entertainment needs.
Which Formats Are Supported on the PS5?
PS5 Standard can play video from standard Blu-ray Discs, 4K Ultra HD Blu-ray Discs, and DVDs that support DVD-RW, DVD-ROM, DVD+R, DVD+RW, and DVD-R thanks to the presence of a disc drive.
Simply insert the disc into the disc space. Playback can commence as soon as the disc player shows up on your media home.
As we mentioned above, disc-based games and media are not compatible with the PS5 Digital Edition system. Any game you want to play on the digital edition must be acquired through an internet-based channel such as the PlayStation store.
Of course, let's not forget that Sony's latest console is still primarily a game console. The standard edition's compatibility for the most recent and best video disc format is more of a bonus for your little home theater. This makes it more of a full-fledged media platform for all of your requirements.
Still, if you'd rather view 4K DVDs or Blu-ray discs on your home console than bank on your slow internet connection, you'll love the fact that you won't have to purchase a 4K Blu-ray player separately. Getting your hands on these older devices is getting more and more difficult as people increasingly absorb content via TV streaming services and other online platforms.
Which Regions Are Supported on the PS5?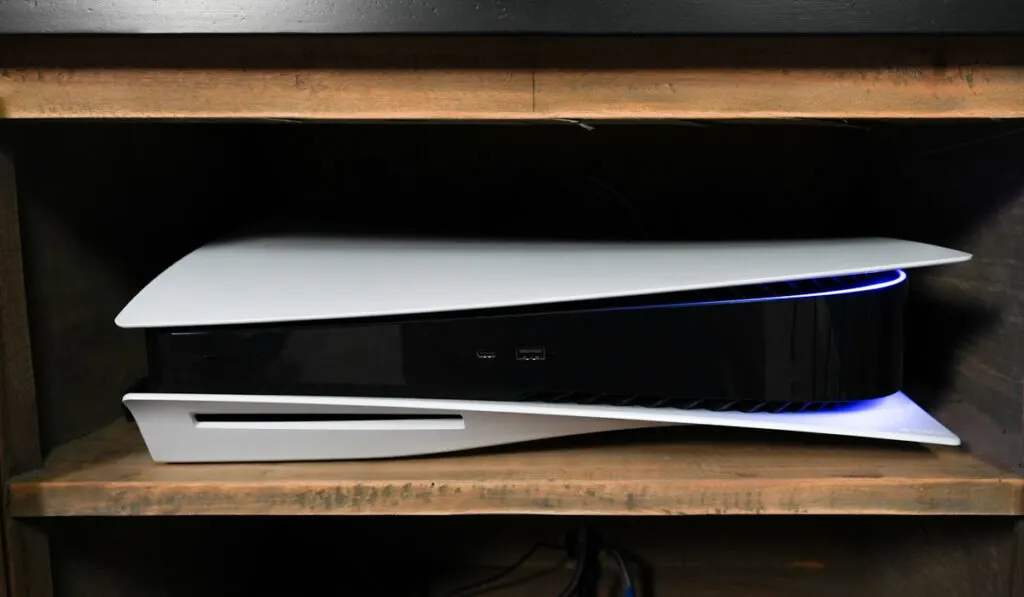 Because the PS5 is not a region-free DVD player, it will not be able to play DVDs from all regions. For DVDs, it has a region lock. By default, your PS5 is only allowed to play DVDs from the same region as the system.
You cannot change the region an infinite number of times. The region code of the PS5 DVD player can only be changed a maximum of four times before it is permanently locked.
So, how can you change the region of a DVD on a PlayStation 5?
Insert your DVD into the PS5 disc drive.

If your PS5 identifies a DVD with a region code that differs from your console's, it will prompt you to adjust your PS5's DVD region code setting. Now all you have to do is pick a DVD region code that suits your needs.
When it comes to gaming, you get access to all of the games available. This means you may play any game from any region on your PS5. However, there is a slight drawback: If your PS5 region and the game region aren't the same, you won't be able to download the DLCs.
How to Play DVDs on Your Digital Edition PS5
Both the built-in and external disc drives are not supported by the PS5 Digital Edition. Does this mean you won't be able to watch DVD movies on PS5 Digital? Not necessarily.
If you want to play DVDs on the PS5 Digital Edition, you can rip them to digital on your computer and then switch the digital copy to the PS5 Digital Edition.
With WinX DVD Ripper (on Amazon), you can digitize DVDs of movies, fitness videos, concerts, and TV shows, among other things. WinXDVD can read and process source DVDs that are locked by region code (1/2/3/4/5/6) and protected by Disney X-Project, Sony ARccOS, CSS, and other copy protection systems without any error.
Begin by downloading and installing WinX DVD Ripper onto our PC. Obtain the setup file by simply clicking on the download link.
Select the source disc by first inserting the source DVD into your PC's disc drive and then select the DVD Disc button on WinX DVD Ripper.
Secondly, pick a Sony PS5-compatible export profile, such as MP4. WinXDVD already offers settings for the PS3, PS4, and PSP, and it will soon add a PS5 preset.
Finally, start ripping DVDs by pressing the RUN button. Since the program can make use of multi-core CPUs and Intel/NVIDIA GPU hardware acceleration, it won't take long. Import the digital duplicate onto PS5 Digital Edition for subsequent viewing when you've finished.
Can You Use PS5 Discs In a Playstation 4?
This is a common question we get, and unfortunately the answer is no! You can put a PS5 disc in a PS4 technically, but as we've investigated in a separate article, there's no reason to expect them to play–and actually you should avoid this because the PS5 disc can be stuck in the PS4 disc drive!
Some PS5 games will play on PS4 using Shareplay (more on that here) but the discs are a no-go.