Are you thinking about purchasing a PS5? Unfortunately, it's almost impossible to find the new console in stock, mainly because the old PS4 is slowly losing its luster. But is the PS5 really worth buying, or should you wait a few more years?
If you own a PS4 Pro, you may want to hold off on a PS5. If you plan to buy a new console, the PS5 is the way to go. The choice between the PS5 and Xbox Series X depends on personal preference, while opting for a PC is only viable if you're willing to spend a lot more money upfront.
The PS5 boasts better graphics, a more user-friendly interface, and a completely new DualSense controller. To help you decide, let's look at whether the PS5 is worth buying, how it compares to the PS4 Pro, the Xbox Series X, and a PC, and whether the stock shortages will be solved anytime soon.
Is The PS5 Worth Buying?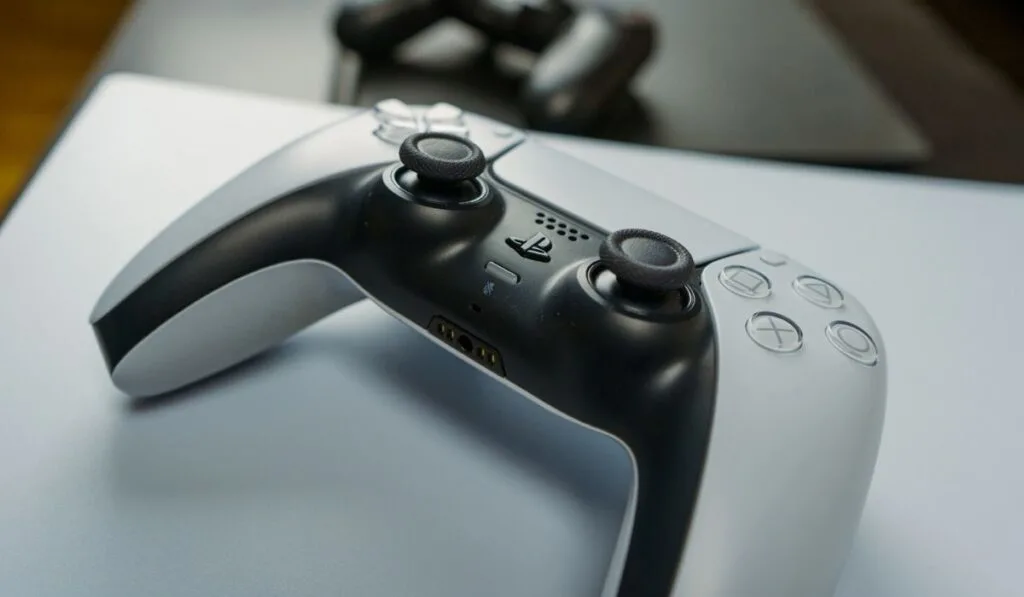 Console gaming has always been about achieving the right balance between smooth gameplay and great visuals. But, thanks to the PS5's cutting-edge RDNA 2 graphics card and CPU and AMD Zen 2, Sony allows gamers to have their cake and eat it too.
Sony's newest console (on Amazon) boasts both next-generation graphics and smooth gameplay, giving mid-range PCs a good run for their money. Let's look at some of its notable features so you can decide whether it's worth buying. We think it is worth buying for most people, whether you're comparing it to the Steam Deck or the Xbox (and we've said as much in our ultimate PS5 owner's guide). Here's why:
Graphics
One of the most impressive features of the PS5 is its ray tracing. Games with ray-traced performance modes have reflections and lighting as accurate to the real world as we've ever gotten, completely immersing you in the experience.
Also, many games now feature 60fps modes to ensure smooth and lag-free gameplay. Games like Spider-Man: Miles Morales retain 60fps gameplay on the PS5, allowing you to enjoy gaming nirvana.
User Experience
More than graphics, the success of a console depends on its user experience. And the PS5 performs beautifully in this aspect, thanks to its NVME solid-state drive.
The SSD offers lightning-fast speeds, almost wholly eliminating loading times. In games such as Demon's Souls, fast travel is just a simple transition animation, while in Ratchet & Clank: Rift Apart, you can jump between entirely different worlds with practically no loading time.
Oh–and don't forget the PS5 model with the disc drive can also play DVDs and Blurays!
DualSense Controller
It won't be a stretch to say that the DualSense (on Amazon) is one of the best controllers ever designed. It's ergonomic, weighty, and feels terrific in hand.
The controller's most notable features are its dynamic triggers and haptic feedback motors. But, unfortunately, the hype behind them is something you'll only be able to understand once you use the controller yourself.
Game Availability
When it comes to games, the PS5 has plenty of the titles you'd expect and console exclusives like Spiderman Miles Morales (on Amazon). That said, there's much more when you dive into the PS5's backward compatibility. Not only can you play most PS4 games, some earlier Sony classics from the Playstation 3 are also playable on the PS5. There's tons more to say on PS5 backward compatibility if you want to dive further before making a decision.
Differences Between The PS5 and PS4 Pro
The PS5 replaced the PS4 Pro (on Amazon) as Sony's most powerful gaming console. It features a better GPU, CPU, and NVMe SSD, making the console faster, smoother, and more capable than its predecessor. However, if you currently own a PS4 Pro, it's not advisable to purchase a PS5 right away.
While the PS5 exclusive library is growing every day with games like Ratchet & Clank: Rift Apart, Demon's Souls, and Returnal, there are still a lot of cross-generation releases you can enjoy on the PS4 Pro (along with its vast library of existing titles).
Let's look at how Sony's new console compares to the PS4 Pro:
Specs
The PS5 boasts ray tracing, which can be defined as a graphically intense visual technique. Usually found in some of the most stunning and vivid PC games, like Metro Exodus, Battlefield V, and Control, ray tracing is an ingenious way to render shadows and light realistically.
The PS5 also features a solid-state drive, enabling games to load up to nineteen times faster. On the other hand, the PS4 Pro is still stuck with an aging HDD.
Unlike the PS5, the older console also doesn't have a 4K Blu Ray player, nor does it offer gamers the option to go completely digital like the disc-free PS5.
Games
If you're planning on purchasing a PS4 Pro, make sure you have a lot of free time on your hands.
Along with exclusives such as God of War, The Last of Us, The Last of Us 2, Marvel's Spider-Man, Bloodborne, Uncharted 4, and The Last Guardian, the console's library also includes excellent multi-platform experiences such as Control and Red Dead Redemption 2.
However, the good news is that nearly all PS4 Pro games are playable on the PS5. Unfortunately, a few games will only be playable on the newer console, and this collection is only expected to increase.
While Horizon Forbidden West and Spider-Man: Miles Morales are available on the PS4 Pro, Final Fantasy 16 will only be playable on the PS5. So, if you're all about playing the greatest and latest titles, then the PS5 is the way to go.
Is The PS5 Better Than The Xbox Series X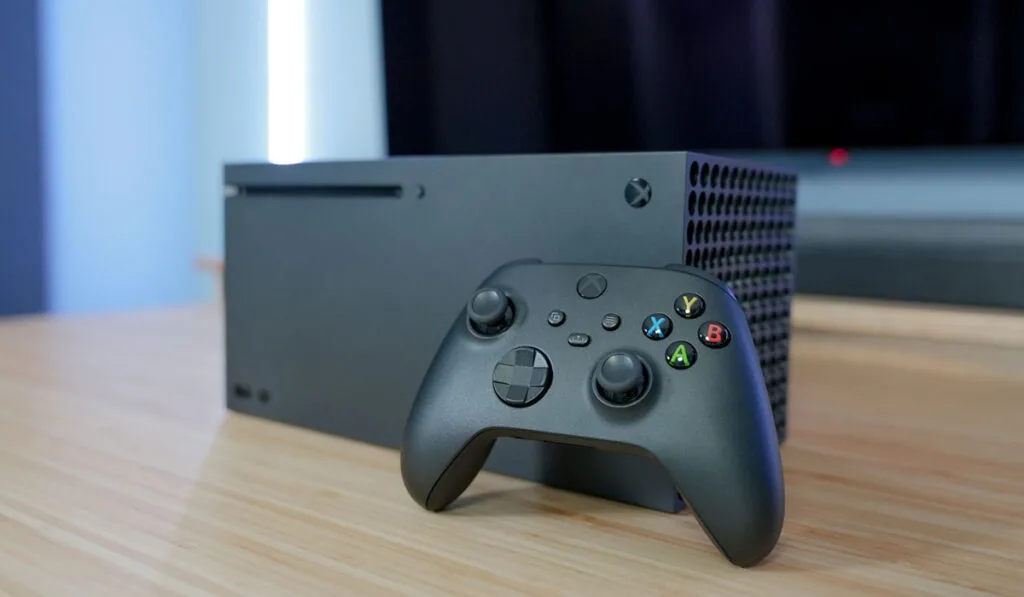 It's important to note that there's no clear winner when comparing the Xbox Series X (on Amazon) with the PS5 since both consoles are incredibly well designed and boast a wonderful collection of games.
However, it's tough to crown one gaming system a true winner, as both have different gamepads, services, features, and advantages and disadvantages to consider.
The Xbox Series X and PS5 support ray tracing and 4K gaming at 120fps with lightning-fast load times. Both consoles are extremely powerful and similar in more than a few aspects, making the choice more confusing and challenging.
Since neither console is objectively better than the other, the choice ultimately comes down to your preferences. From PS5 exclusives like Returnal and Demon's Souls to the quality of life features such as FPS Boost and Quick Resume on the Xbox Series X, each console has something unique to offer.
Your choice might also depend on the gaming system your friends own. But, no matter your decision, remember that this generation has only just started, and the competition is likely to become fiercer in the coming years.
Is PC Better Than The PS5?
Sony's latest console boasts hardware-accelerated ray tracing and 60fps gameplay –– features previously only available on PCs. While the PS5's performance is similar to that of mid-range PCs, PCs still have strengths in terms of peripheral support, backward compatibility, and peripheral support.
However, PCs are significantly costlier than the PS5, and the prices don't show signs of lowering soon. There are a lot of differences when it comes to PC versus PS5, and there's no right answer for everyone.
It's also difficult to compare the PS5 with PCs in terms of performance. You can design and build a PC however you want, resulting in a gaming system that outperforms or underperforms the PS5.
But by purchasing a PS5, you'll be getting a viable gaming machine that will last for at least five years, and you can upgrade anytime you want.
In 2022, it's better to go for a PS5 since it's much cheaper than a PC and will offer excellent gameplay for many years to come. However, if you're not concerned about spending more money upfront, a PC is the better and more flexible choice.
PS5 Shortages
According to Sony, PS5 shortages are set to continue, and as of mid-2023 it's still only sort-of possible to get a PS5 off-the-shelf.
Along with the global shortage of computer chips, scalpers have also been ordering the consoles as soon as they're in stock and then selling them for a profit, further making it difficult for consumers to purchase the PS5.
If the price is a problem, consider asking if your local gaming store of electronics seller will let you put a PS5 on layaway, which can let you reserve one before it's in stock. That said, by the time you read this hopefully Sony has figured their operation out and they're just in stock like normal!