Netflix is accessible on a wide range of devices, including computers, smartphones, tablets, smart TVs, and gaming consoles. However, some schools block Netflix to prevent students from watching inappropriate content or streaming while in class. So, how can you access Netflix on a school computer?
You'll need a virtual private network (VPN) to bypass filters and access Netflix on a school computer. Create an account for a VPN service and download the software to your computer. Then, use it to connect to a server where Netflix isn't blocked and proceed with streaming as usual.
Let's look at some ways to watch Netflix on restricted WiFi, how to unblock the site without using a VPN, and whether it's legal to do so. We'll also find out whether you can watch Netflix on a school Chromebook or iPad.
How to Watch Netflix on Restricted WiFi
If your school has blocked Netflix, the simplest solution to access it is to use a virtual private network (VPN). A VPN helps to create an encrypted connection between your device and the internet.
Once connected to the VPN, you can access websites as if you were in another country or at your home, bypassing any restrictions put in place by your school's network administrator and allowing you to access Netflix.
To watch Netflix on restricted Wi-Fi, you'll need to:
Get a VPN service provider.

Download and install the VPN client on your device.

Connect to a server in another country (or your home country).

Log into Netflix.

Start streaming.
Not all VPNs work to unblock Netflix. Make sure you read reviews of the software to find one that's reliable and offers good speeds. Some of the most popular VPNs include NordVPN and ExpressVPN.
Because of data encryption and server location, your connection may be slightly slower than usual when using a VPN server. Using a reputable VPN provider is also important for this reason.
How to Unblock Netflix Without a VPN
If you prefer not to use a VPN (or aren't having success with one), there are some other ways to access Netflix on a restricted device. Here are several options:
Use a Proxy Server
A proxy server is like a VPN because it allows you to bypass restrictions on certain websites, including Netflix. The difference is that a proxy server isn't secured and doesn't provide encryption, so it's not as safe as a VPN.
Some schools may have security measures that can detect if you're using a proxy server and block it from working. And some proxies are blocked by Netflix, as they're known to be used to access restricted content.
Use a Smart DNS Service
Smart DNS services work by rerouting your connection to Netflix, allowing you to bypass restrictions by redirecting traffic through their servers. This method is like a VPN but isn't as secure because no encryption is involved.
Use Tor Browser
The Tor Browser is a free, open-source web browser that allows you to access internet content anonymously. It works by encrypting your connection and routing it through different routers, which can help you access Netflix.
Use an Extension
Several browser extensions have been created specifically to unblock Netflix. Some of them are free, while others require payment. There are extensions available for Chrome, Firefox, and other browsers.
However, these extensions may not always work because Netflix is constantly updating its security measures to block such tools.
Is It Legal to Access Netflix on a Restricted Device?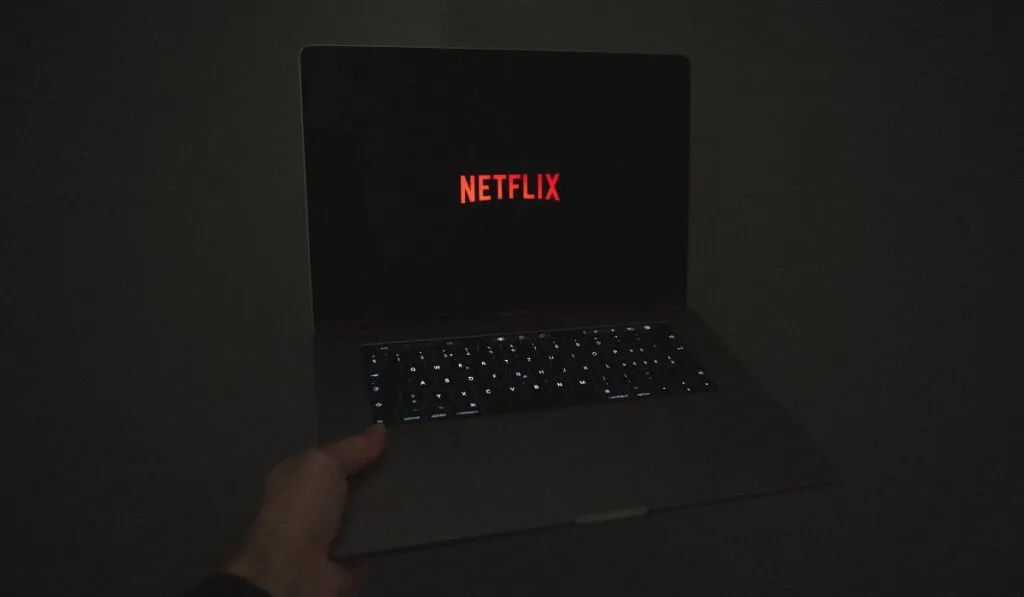 In most cases, it's not exactly illegal to access Netflix using a VPN or proxy service.
However, if you're using a VPN or proxy service to access content that isn't usually available in your region, this may violate the Terms of Service for Netflix and could cause your account to be suspended or terminated.
Depending on where you live, accessing content from certain regions with a VPN or proxy service may be against the law. So, you should always check your local laws before unblocking Netflix.
As mentioned above, using a VPN or proxy server may also be against an organization's acceptable use policy. You should check your school or workplace's terms of use before attempting to access Netflix.
Can You Watch Netflix on a School Chromebook?
While it's technically possible to stream content via Chromebook in a school environment, some schools have restrictions that prevent students from accessing Netflix or other streaming services.
You can get around these restrictions using a secure VPN or a proxy server to access Netflix content.
Before trying to access Netflix on a school Chromebook, make sure you know your school's security policies. Otherwise, you may find yourself in violation of their acceptable use policies.
Can You Watch Netflix on a School iPad?
While some school districts allow students to watch Netflix on their iPads, others restrict the use of streaming services and may monitor the activity of students on their network or have other measures in place.
You can use a VPN or a proxy server to access Netflix. However, check the rules and regulations of your school before attempting to watch Netflix on your iPad. Depending on the security policies, it may violate the acceptable use policy.