Car manufacturers and media companies have been working together to create entertainment applications using autonomous vehicles and 5G networks. The concept of watching videos in your car isn't new; however, the idea of a vehicle's display offering subscription streaming services is novel.
Some Tesla models come with the 'Tesla Theater' feature, allowing you to watch Netflix on the dashboard touchscreen display. Go to the Entertainment section, select Netflix, sign in, and follow the on-screen instructions. However, this feature can only be accessed while the car is parked.
You cannot watch Netflix on Tesla while driving due to safety concerns. But if you're at a charging station or waiting for your spouse outside the dentist's office, you can easily squeeze in the latest episode of your favorite show. Let's look at how you can watch Netflix on Tesla and if other streaming services are also available.
How Do You Watch Netflix on a Tesla?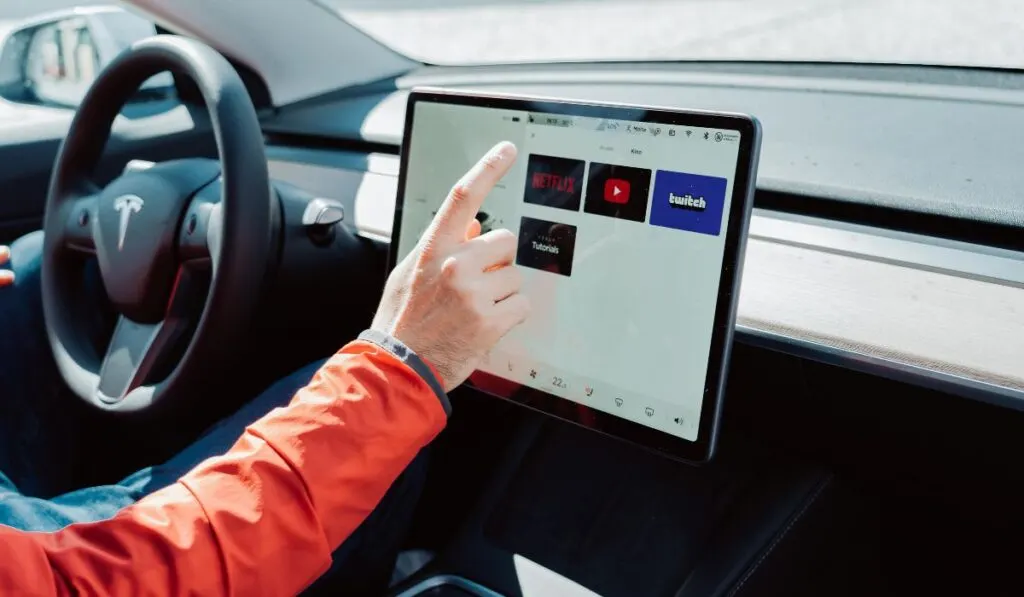 Tesla releases updates to its software regularly. Once an update becomes available, Tesla owners are notified through an alert on the Tesla app and the car's touchscreen. Typically, these updates are minor, but sometimes they include many new features.
One such feature is the Tesla Theater, allowing Tesla owners to watch Netflix on the dash display.
According to Tesla, you can now watch Netflix on the center displays of Model X, Model S, and Model 3 and have an amazingly immersive cinematic experience due to the surround sound audio and the comfortable seats. However, you can use this feature only when the car is parked.
Connecting Your Netflix to Your Tesla
To connect to your Netflix account, here's what you need to do:
First, go to the Entertainment section of your dashboard.
Select Netflix.
Now select Sign In and follow the instructions on the screen.
Can Netflix Detect When You're Driving?
Multimedia playback on Tesla can only be accessed when the vehicle is in Park. That's why you can't load up Netflix to play movies or TV shows on the central screen from the Tesla Theater while driving.
Likewise, even if the car isn't moving but is still in Drive, it won't allow videos to play.
Can You Access the Internet While Driving?
If you wanted to access the internet or turn your mobile into a hotspot for your car, you could do so, but only while your vehicle is in Park. Once you shift into gear, by default, the Wi-Fi would automatically turn off, killing your connection.
This means you can stream Netflix while in Park but can't stream music while driving.
Car manufacturers and media companies have been working together to create entertainment applications using autonomous vehicles and 5G networks.
Is Netflix Available in the Front and Back Seat of a Tesla?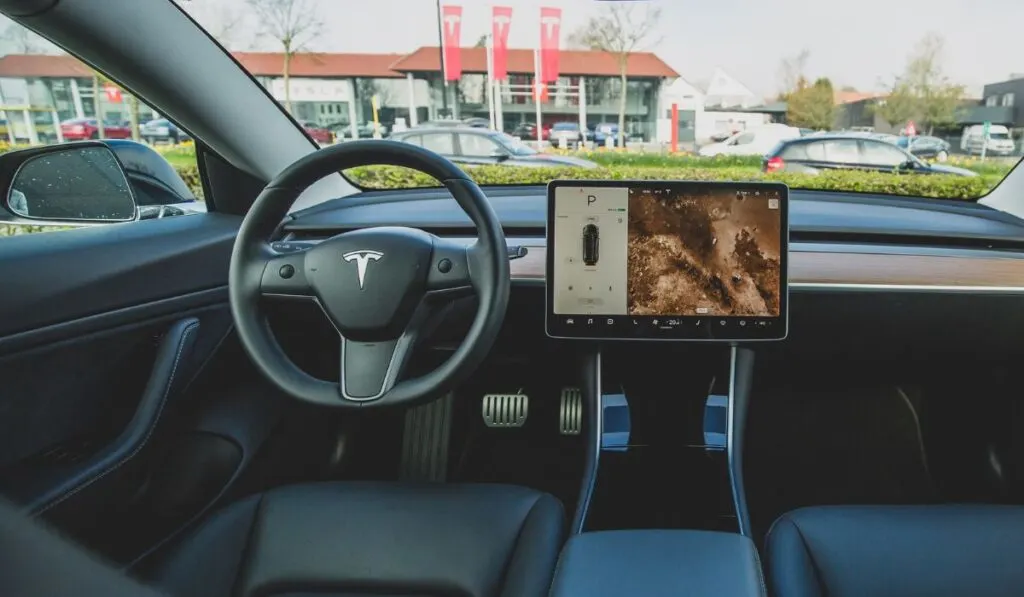 Tesla's Model S is designed with a front and back touchscreen, providing the rear seat passengers with an additional display.
You can control many features with the touchscreen, which, in traditional cars, is controlled by physical buttons. For instance, you can adjust the cabin air conditioning and heating, headlights, etc., with just the touch of a button.
You can also use the touchscreen to navigate, control media, make use of entertainment features, and customize Model S according to your preference. Voice commands can also be activated to enjoy hands-free access to standard touchscreen controls.
What Other Streaming Services are Available on a Tesla?
In addition to Netflix, you can stream Disney+, Hulu, YouTube, and Twitch on a Tesla. The streaming video mode is referred to as Tesla Theater and works only while the car is parked.
How Can You Check for Software Updates on Tesla?
Checking for new software updates on your Tesla is very easy.
First, go to the Software tab on your touchscreen.
You'll get a notification on the center touchscreen display if a new update is available. You can install the update immediately or later, depending on your convenience.
Ensure your car is connected to stable Wi-Fi so there are no problems downloading and installing the update.
For safety reasons, you shouldn't drive your Tesla while the update is being installed.
Noteworthy Recent Updates
Car manufacturers and media companies have been working together to create entertainment applications using autonomous vehicles and 5G networks.
Car Wash Mode
In a recent update, Tesla added a car wash mode, making sending your car through an automatic car wash easier. This feature locks the charge port, closes the windows, and disables walk-away door locks, sentry mode, parking sensor chimes, and windshield wipers.
The Dashcam
In addition, Tesla's built-in dashcam has also been updated. It can now record videos after any accident, making it easier for you to access them whenever needed.
Dashcams are becoming quite popular in vehicles as they can provide exact details about an accident. In case you put in a claim, these dashcam recordings work as irrefutable proof to help your case.