AOL Mail runs into the occasional issues, errors, and crashes just like any other software. Unfortunately, email crashes are a frustrating experience, especially when you need to access communication or files immediately. So why does this happen, and what can you do to fix it?
AOL might crash due to outdated software, a virus, or an insecure internet connection. You can resolve these issues by confirming your login info, using a secure connection, and updating the software. You can contact AOL customer support at 1-(800)-827-6364 for additional help.
Try not to panic if your AOL account keeps crashing or experiencing bugs. These issues are relatively common, and most have straightforward solutions. Let's take a look at some possible causes and solutions, so that you can get back to emailing as usual.
What to Do When Your AOL Account Crashes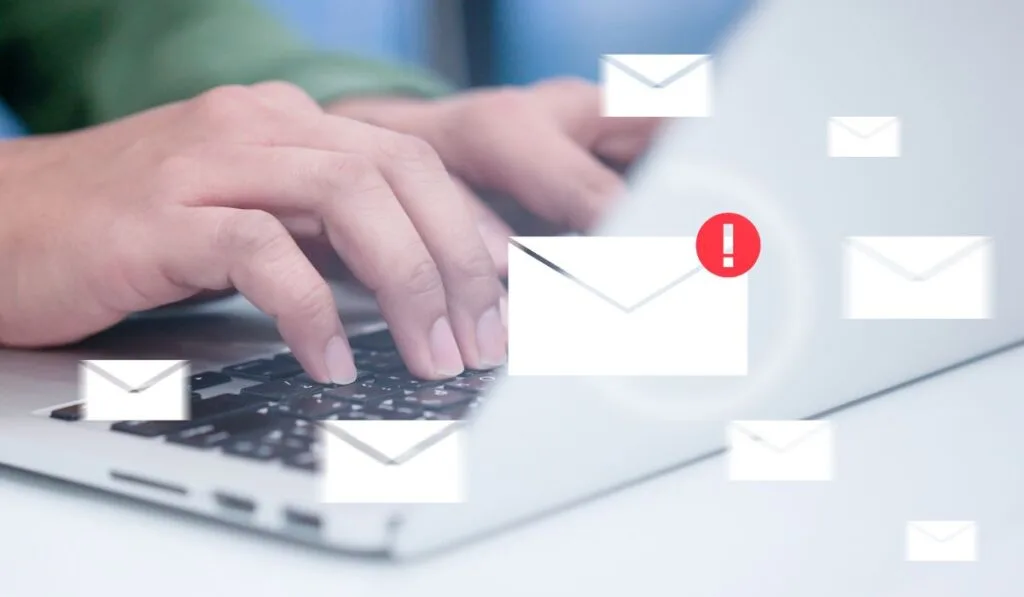 Unfortunately, many AOL users experience account crashes and errors that prevent them from opening their AOL accounts. Some users lose access to their inbox altogether due to third-party downloads and software. Some of the reasons for AOL account crashes include:
Outdated versions of AOL Mail

Incomplete software installations

Invalid privacy or security settings

Viruses, malware, and other harmful software
Let's take a look at some steps to take if this happens to you:
Confirm That Your Login Credentials Are Correct
The first step to determining an AOL account crash is to inspect your login information. Make sure you're using the correct login information, including your email, username, and password. Remember that one wrong input can result in the whole login becoming invalid.
You can also select the eye-shaped button next to the password to see your password in plain text. This allows you to see if you're typing your password correctly.
Switch to a Secure Connection
Ensure you're using a secure internet connection when accessing the AOL Mail app or server. You can set your AOL Mail app to use a secure connection from the settings. Go to Settings in AOL and select 'Manage Accounts.'
From there, you can select 'Change Mailbox Settings' and check that you've activated the 'Server Requires Encrypted Connecting' features. These options should be under the Sync tab, and enabling them should remove any future crashes or errors.
Update AOL Mail
Another way to prevent and resolve AOL account crashes is to update the program. Outdated software versions can cause errors and prevent you from accessing your inbox. Be sure you're using the most recent software patch can resolve these issues. Here's how to update using an Android device:
Launch your Android device.

Navigate to the Application tab and select it.

Click on 'Search.'

Type AOL Mail in the search bar and select the AOL Mail app from the list of applications.

Finally, tap the 'Update Application' button to update the software. You might notice the button says 'Install.' Click that to finish the updating process if applicable.
You can also access AOL app updates through the Google Play Store and Apple Store, depending on your device. All you have to do is search for the AOL Mail app on the store and select 'Update.'
Now you can launch your AOL Mail app and log into your account to see if the issue has been resolved.
Clear the Cache From Your AOL Account
Sometimes, your AOL account and app can get overloaded with cache and cookies. Cache and cookies can slow down your software and cause errors in some cases. Here's how to resolve these issues:
Launch your Settings menu from your device.

Navigate towards Applications and then Application Manager.

Locate the AOL Mail application from the suggested list.

Locate the Storage option and select it.

You should see options to 'Clear Data' and 'Clear Cache.' Select these two options.
You might need to wait a few moments after clearing the data and cache to complete the task. After the task has been finished, you can try logging into your AOL account to see whether the problem has been resolved. Keep in mind that you may need to restart your device to see if the problem is fully resolved.
Other Troubleshooting Tricks
If the solutions above don't resolve your issue, there are several other methods for troubleshooting an AOL account that crashes. Follow the solutions below to begin.
Restart Your Device
Sometimes, restarting your device is the most straightforward answer. Rebooting your device can resolve any minor bugs and glitches, regardless if you're using a smartphone, tablet, or desktop computer.
Simply shut down your device, wait 30 seconds or longer, and reboot as normal. From there, you can launch the AOL application to see if your issue has been resolved.
Uninstall and Reinstall Device
In some cases, you might need to completely uninstall and reinstall the software to resolve minor issues and bugs. To do this, uninstall the application on your device and wait 30 seconds.
From there, you can download the AOL Mail app from the Google Play Store or Apple Store and log in to see if your issue is resolved.
Contact Customer Support
You can always contact AOL customer support if you're still experiencing account issues and crashes. Subscribers to AOL Premium to receive 24/7 technical support for a variety of issues. You can contact AOL customer support at 1-800-827-6364 for additional assistance.