One feature that any good laptop comes equipped with is the option to take screenshots. This allows the user to take a high-quality still of the screen that they can then edit or send on to someone else. Screenshots are very useful for quickly capturing and sharing information, and Lenovo laptops are no different in providing this convenient feature.
There are multiple ways to take a screenshot on a Lenovo laptop. The PrtSc button allows you to copy a screenshot to the clipboard, whereas Windows + PrtSc will save the screenshot to your computer instead. You can also use Windows + W to make edits to a screenshot before you save it.
Let's take a closer look at how to screenshot on a Lenovo laptop. We'll also go over some other important features the Lenovo offers and keyboard shortcuts you can use.
How Do You Take a Screenshot Using a Lenovo Laptop?
The quickest way to take a screenshot on a Lenovo laptop is by pressing the PrtSc button. This will copy an image of the entire screen to your clipboard.
Then, you can open up a free editing program (such as Paint) and paste the screenshot in to save it. If you like, you can also use the program to make some simple edits before continuing on.
Alternatively, you can copy and paste it into a more advanced program like Adobe Photoshop if you want to make heavier and more complex edits.
How to Screenshot Using Keyboard Shortcuts
Although PrtSc (or Print Screen) is the quickest way to get a screenshot, there are other shortcuts you can use. These include:
Windows + PrtSc, which will save the image to your computer rather than your clipboard.

Windows key + W, which will open a sidebar menu where you can select Screen Sketch; this allows you to make edits before saving the screenshot.
How to Troubleshoot
If your screenshots aren't working, there are a few things you can do to troubleshoot the situation.
Firstly, it's important to remember that pressing PrtSc copies the image to the clipboard, not your files. If you press only this and expect the file to appear on your computer, you won't find it — and if you copy something else, it will overtake the screenshot on the clipboard.
Secondly, you can check that it's not a problem with the keys. If a keyboard shortcut isn't working for screenshotting, check that the key works in other capacities. If it's a hardware problem, you may need to see a professional for a repair.
Lastly, try restarting your computer if it doesn't seem to be working. It's not unheard of for there to be glitches in software that can interfere with basic functions, and rebooting your computer should do the job to fix this.
Is a Lenovo Laptop Touchscreen?
Lenovo laptops (which you can buy on Amazon) do often come with a touchscreen feature. This is only available on newer models, however. Make sure you check if this is something your particular model has if it's important to you.
What Are the Other Features of a Lenovo Laptop?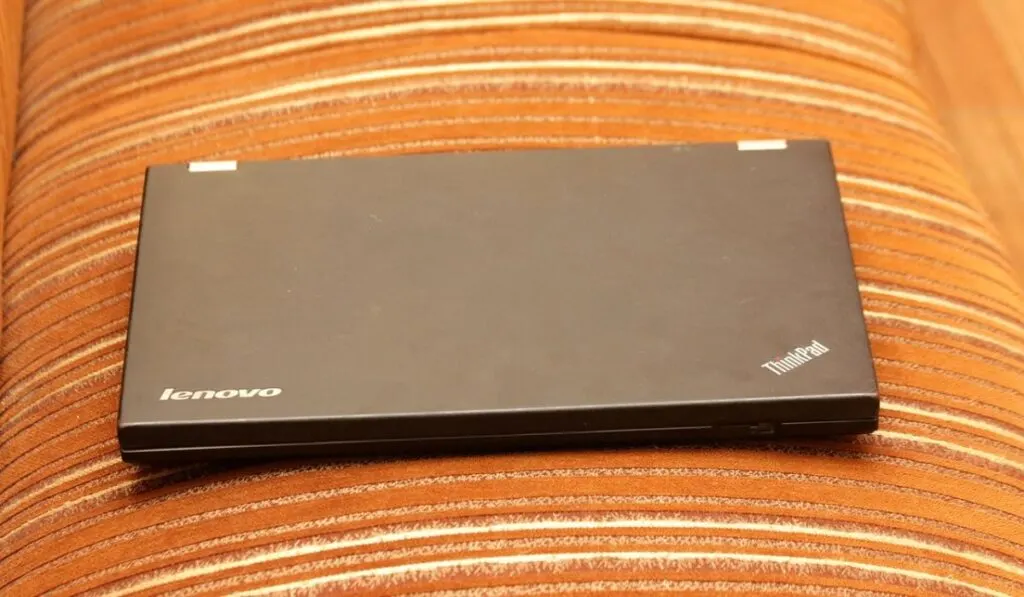 There are many great features of a Lenovo laptop that makes them a popular brand, including the following:
They're Ultraportable
Lenovo laptops tend to be lightweight and portable, which makes them easy to carry around. For those who take their laptop to work every day or even go on trips a lot and bring their computer with them, the Lenovo laptop's easy transportability can make it invaluable.
They're Innovative
With their sleek design and touch-screen technology, it'd be hard to deny that Lenovo strives to stay current — and even ahead of the competition — by introducing the latest possible software and hardware on their devices.
They Have Great Battery Life
While many laptops only have a couple of hours of battery life before they need to be charged, Lenovo laptops often have great battery life, which means they can survive for a long time — another great feature. Many of their laptops can last up to 15 hours, which makes them unique.
Overall, the Lenovo laptop is a solid choice to buy as it has many amazing features. It's important, however, to familiarize yourself with the basics so you can make the most of your laptop — such as screenshotting.