Smartphone advancements have revolutionized how people work, play, and communicate. The convenience of our 24-hour availability is undeniable, yet there are moments when we need no distractions. Luckily, solutions like Do Not Disturb (DND) mode or sharing your Focus status on iOS allow you to receive critical messages when notifications are silenced.
The "Share Focus Status" feature alerts people you are using the Focus feature on your iPhone. It automatically notifies people trying to text you that your phone's notifications are muted. You can toggle this function on or off through your iPhone's "Focus Mode" settings.
Use Focus mode on your iOS device to curb distractions when you need to concentrate on work or need some quiet time away from gadgets. iPhones have different Focus modes for added convenience. You can also set up a customized mode to match your unique needs. Read on to learn all about your iPhone's Share Focus Status functionality.
What is Share Focus Status on iPhone?
Introduced with Apple's iOS 15 in 2021, Share Focus Status is a Focus Mode feature that helps you manage distractions on your iPhone. It allows you to share the Focus status with iPhone contacts. Focus includes various preset modes such as:
Do Not Disturb

Work

Personal

Sleep

Fitness

Driving
How it Works
These modes silence non-urgent contacts and notifications. However, you can allow notifications from some vital contacts and apps when setting up Focus mode.
The Share Focus Status functionality promotes communication etiquette. For example, silencing notifications without informing other parties may lead to misunderstanding.
Share your Focus status to prevent such unpleasant scenarios. This feature tells your contacts that you aren't ignoring them but are just busy.
When sharing Focus status, a tiny blurb appears on specific iPhone apps when other iPhone users try to contact you or send you a message. It warns people trying to reach you that you have your notifications muted and will be unable to respond promptly.
Your contacts can then choose to reach out at a later time or bypass the Focus mode and notify you in case of urgent communication.
How to Enable Share Focus Status on Your iPhone
To use Focus mode and its additional functionality, your iOS device must be up to date. Each focus mode has a setting that allows Focus status sharing. Enable the Share Focus Status by following the steps below:
Open the iPhone's settings.
Next, tap Focus: the half-moon icon.
Select a Focus mode.
Tap Focus Status and switch on Share Focus Status.
The setting will display a banner message to contacts, informing them that you have enabled Focus mode.
The Focus status only appears when a contact wants to get in touch through a compatible app like iMessage. You must have silenced notifications from the application on your iPhone for this feature to work.
Your contacts will not be able to view your Focus Status if alerts from that app are already enabled. If you frequently activate different Focus modes, consider enabling Share Focus Status on all the modes.
Allowing Urgent Notifications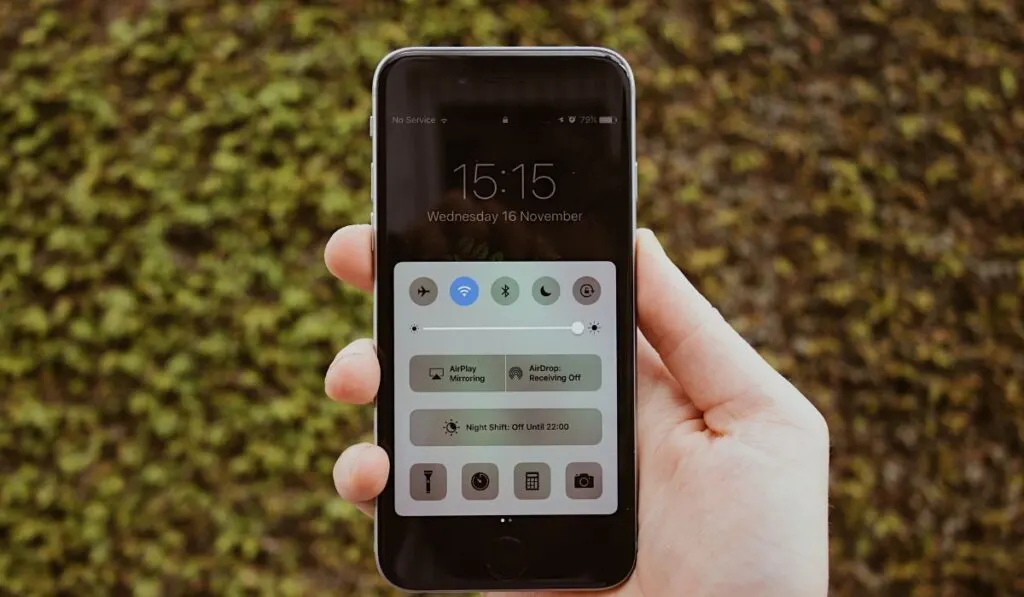 Although the main aim of Focus mode is to enhance concentration and limit distractions, it is best to allow some contacts to get in touch in case of emergencies or urgent matters.
You can set up urgent notifications through the "Time Sensitive Notifications" setting. To allow critical notifications:
Open the iPhone's settings.
Tap Focus or the half-moon icon.
Navigate to Allowed Notifications.
Tap Apps and turn on the Time Sensitive toggle to enable the functionality.
You must enable the setting through your iPhone's Contacts application to allow some contacts to reach you when Focus mode is on. To choose people who can bypass a Focus mode:
Open Contacts.
Choose a contact from the contacts list.
Tap Edit.
Select Text Tone or Ringtone.
Toggle on Emergency Bypass.
Tap Done to finish the setup.
Enabling these settings ensures that urgent notifications and calls always reach you in time, even when you have enabled Focus mode.
How Do You Stop Sharing Focus Status on iPhone?
Share Focus Status is usually on for some presets by default. To turn this setting off:
Open your iPhone's settings and tap Focus to see the different focus modes.
Open any of the modes and navigate to Options.
Then tap Focus Status and toggle off the Share Focus Status switch.
Sharing Focus status only alerts people trying to contact you that don't want distractions. Its alerts don't expose the mode you're using for confidentiality.
Stay Focused
Use Focus mode to keep you from becoming sidetracked. This feature can consolidate your alerts, hide distracting applications from your iPhone's Home screen, and clear up your lock screen.
Synchronize settings between iOS or macOS devices so you can remain focused and productive on multiple gadgets.