Smart home systems and smart devices used to be a luxury, but they're becoming increasingly affordable to the average homeowner. Integrating smart devices into your life can transform a traditional home into a high-tech living space in just a few simple steps. So, where to begin?
To create a smart home, select a virtual assistant and smart hub system to go with like the Amazon Echo Dot or Google Home. Then you can buy smart items like cameras, speakers, or thermostats and integrate them in over time. Just be sure to choose compatible models before buying.
Don't feel too intimidated if you're just entering the smart home market. There's a lot to consider ahead of time, like products, compatibility, benefits, and more — but it'll all be worth it. Let's take a look at everything you need to know to gets started with your smart home.
What Is Smart Home Automation?
Smart home automation is the automatic control of electronic devices in a home utilizing the internet.
Smart home devices are typically connected to the internet, allowing you to control them remotely, and home automation allows one device to trigger another, so you don't have to operate them manually.
For instance, you might set your smart lights to a custom schedule so that they start to dim around your usual wind-down time. Or you might have the thermostat heat up your home shortly before you wake up so that you're greeted by warmth in the morning.
Most devices are controlled via a smart hub or a voice controlled virtual assistant, like Amazon Echo or Google Nest products. Regardless, smart home automation can make your life more convenient, improve your home's security, and save you money on electricity and heating.
What Is a Smart Device?
A smart device refers to any electronic device that can be connected to a smart home system, interact with other devices, and trigger automated actions.
Televisions, doorbells, stereos, lights, and nearly any other device you can imagine can be part of a smart home system. These devices can be purchased separately and then integrated into a smart home system over time.
Many smart devices can be connected to different schedules and routines. For example, you might configure a smart thermostat, coffee machine, and lights to turn on when you wake up for work.
What Are the Benefits of Smart Home Automation?
If you're not already on the smart home wave, you're probably wondering, "What's the point of smart home automation?"
Smart home systems have several benefits, like improved security, convenience, and peace of mind — and they can save you money in the long run. The systems aren't too difficult to set up either.
Here are a few of the benefits you can expect to see when you upgrade to a smart home system and smart devices:
Increased Home Security Through Remote Monitoring
Home security is a popular starting point for new smart home systems. There are various smart security devices like cameras, doorbells, anti-theft systems, and more. Homeowners use these smart security tools to protect their homes, loved ones, and valuables.
Most of these devices are easy to use and can be operated remotely with a mobile app.
For example, you can check up on your home while you're at work via remote monitoring. You might receive an alert if a delivery person rings your smart doorbell, and you can use the two-way audio feature to thank them. Or you might check your security cameras from bed if you hear a strange noise outside.
With other smart devices, you can configure various routines to protect and monitor your house and those inside.
Managing Your Smart Devices From One Place
Smart home systems allow you to manage and control all of your smart devices from one place. Through a smart home "hub," you can control, configure, and monitor all of your devices — even if you're in a remote location.
Not only does this remove the need for multiple remotes, but it allows you to speed up daily chores and procedures.
For instance, you could configure a thermostat, security camera, lightbulbs, and various kitchen appliances from one system. You can also program your hub to turn on the heat, brew your coffee, and turn on your favorite news program when you wake up.
Regardless, smart home systems allow you to easily navigate and manage all your devices from one place.
Convenience and Peace of Mind
Another advantage to a well-thought-out smart home system is improved quality of life and peace of mind.
The option to remotely monitor your valuables can reduce anxiety and ensure your home is protected. Smartphone alerts allow you to stay on top of deliveries, knocks on the door, or potential threats.
Additionally, you can have more peace of mind knowing your devices are working properly and turning off when they need to. Some systems allow you to remotely turn off appliances or devices. You can also configure these systems to automatically turn off appliances when they're not in use.
With these features, you can rest assured that you're never leaving the oven on while out running errands.
Optimize the Energy Efficiency of Your Devices
One of the unique advantages of smart homes is that they allow you to optimize energy efficiency, helping you save money on bills and reduce wastage.
For example, you can pre-program your heating, cooling, and lighting schedule. You might set your thermostat to specific temperatures at certain times of day and completely disable it when you don't need it.
Other systems use software to determine your preferences, so you're never using more or less than you need. Similarly, some smart devices have sensors to automatically turn off lights and systems in vacant rooms.
Through various apps, tools, and routines, you can easily optimize your energy use for all your devices and save money in the long run.
Keep Your Loved Ones Safe
As mentioned earlier, security devices are one of the most popular starting points for new smart home systems. But these security systems can go further than just monitoring your front porch — you can also check up on the elderly, children, and movement-impaired loved ones.
You might select devices that have wellness features or have the option for real-time two-way audio and video communication. Or you might use devices to check smoke detectors and secure windows to ensure your loved ones are safe.
Additional systems with voice commands or smartphone capability can also allow vulnerable members of your home to perform daily functions with ease.
Detect Leaking and Flooding
Besides convenience and security, you can also use smart systems to protect your home from leaks and flooding. Some devices provide real-time smartphone alerts if they detect gas leaks or flooding. Other systems have automatic shut-off features that disable devices if they detect an issue.
Not only can these features help you navigate emergencies, but they can also help prevent unnecessary damage and costly repairs.
Some smart devices used to monitor leaks and flooding include smart water valves or meters. Many of these devices can also turn off faucets and control water usage to save money over time.
How to Make Your Home a Smart Home
It's tempting to purchase a bunch of different devices, like sensors, lights, security cameras, and speakers, and then connect them to a hub. However, this can be incredibly expensive, and it can be overkill in many situations.
Luckily, you can easily integrate smart home products into your life and create a system that works for you. The key is to know which devices are compatible and which options need a smart hub to work.
Let's cover the basics to get you started with your first smart home setup.
Start With Your Assistant
The virtual voice-controlled assistant you choose is one of the cornerstones of your smart home system. There are different options available, like Siri, Google Assistant, and Amazon Alexa.
Each voice-controlled assistant has different advantages, disadvantages, and best-use scenarios. Not only is it important to select one that you like but also one that easily integrates with the rest of your devices and lifestyle.
One of the most popular choices is Amazon Alexa.
Amazon Alexa and Echo Devices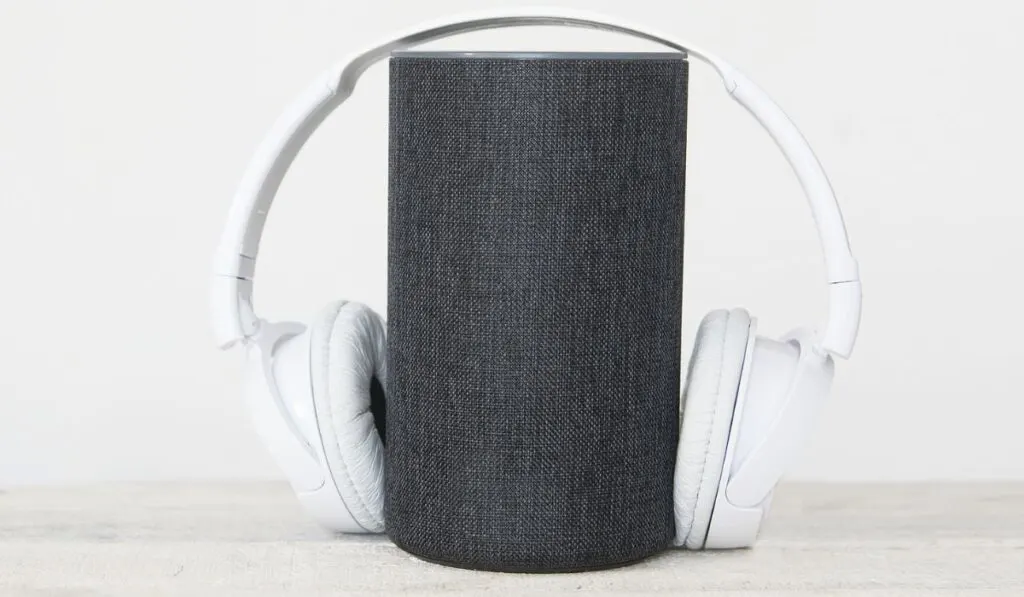 Amazon Echo devices are an excellent choice since they're affordable, convenient, and easy to set up. Echo devices (on Amazon) can plug in nearly anywhere and are very affordable.
What's even better is that Alexa offers more than 10,000 skills and third-party options, making it the most supported smart hub.
That being said, there are some downsides to Amazon Alexa and Echo products. The Alexa App can be a bit clunky, depending on your smartphone. Also, you're getting what you pay for with an Echo product — the speakers can be low-quality, and Alexa may be unresponsive at times.
Select Your Hub
Now that you've chosen your virtual assistant, you'll need to select a smart hub that will be your primary controller for all connected devices. There are several options to choose from, including the following:
Each of these devices has pros, cons, and best-use cases. It's important to select a model that's compatible with your preferred virtual assistant and devices.
Amazon products have the most compatibility on the market, but options from Google and Apple are slowly catching up.
Smart Lighting
Lights and security systems are typically the first places people start when it comes to creating a smart home system. Several smart lighting products work without a central hub and can integrate with other smart devices, like speakers, displays, and more.
Smart bulbs from brands like Cree, TP-Link, and LIFX can communicate via WiFi without a smart hub. The latest Phillips Hue bulbs can use Bluetooth to connect to your smartphone, eliminating the need for a Philips Hue Bridge.
Other options need Zigbee or Z-Wave radios and require separate devices to connect to your smart home system.
Regardless of the option you select, many of these products can be controlled via apps on your smartphone and have programmable features.
Smart Speakers and Displays
Other convenient additions to a smart home system are smart speakers and displays. Connecting a smart speaker to your lights can allow you to use voice commands like "dim the lights" without interrupting your favorite show.
Amazon Echo and Google Home products are ideal for connecting smart speakers and displays. Although Amazon has more support for different devices, Google is starting to become compatible with more options on the market.
What's more is that some smart speakers can be used as a smart hub, working as a central command point for lights, security cameras, and all your other devices.
Smart Thermostats
Including a smart thermostat in your home setup delivers comfort, energy savings, and convenience.
Smart thermostats can deliver much more than simple heating and cooling schedules. These devices can monitor when you're home and adjust your system to save money while you're away.
Newer devices often include motion sensors that detect where you are in your home and cool select rooms accordingly.
The Ecobee SmartThermostat (on Amazon) is a fantastic choice, as it has built-in voice control compatible with Amazon Echo products.
The remote sensors on the Ecobee SmartThermostat work to reduce especially hot or cold points in your home. As a high-end product, it can work as a smart hub and easily integrate with smart home security systems.
Alternatively, the Google Nest (on Amazon) and Wyze Labs (on Amazon) products make excellent smart thermostats as well. However, you'll need to ensure these products are compatible with your smart hub and other devices before purchasing.
Home Security Cameras and Doorbells
As we mentioned above, security cameras and smart doorbells are another common starting point for new smart home systems. These devices allow you to monitor, control, and manage your home remotely.
You can use indoor cameras to help you keep an eye on children, pets, and elderly members of your household.
Outdoor cameras, meanwhile, can help you catch potential threats and dissuade intruders from targeting your home in the first place.
A few different brands to consider include Ring, Blink, Arlo, Netamo, and Maximus. Several of these smart security products include lights that can illuminate your front porch. Some options, like Ring (on Amazon), have cameras integrated into the doorbell, allowing you to monitor your house and interact with visitors remotely.
The best smart security cameras and doorbells will have excellent video quality, motion detection, two-way audio communication, and other useful features. Keep in mind that some of these devices require a subscription to store video footage or access premium settings.
Multi-Room Speaker Systems
Although multi-room speaker systems aren't common in basic smart home systems, they can be a very useful addition to your home. Products from brands like Yamaha (on Amazon), Denon, and Sonos allow you to place multiple devices and stream music from anywhere in your home.
Amazon Echo and Google Nest Smart Speakers can also be used to create multi-room audio setups.
With the addition of smart soundbars, you can enhance your multimedia experience on your television. Most multi-room speaker setups only require a smartphone or a tablet to work.
Other products from Sonos (on Amazon) have built-in Alexa and Google Assistant capabilities, making them even more versatile.
Smart Smoke and Carbon Monoxide Detectors
If safety is a concern, consider smart smoke and carbon monoxide detectors as part of your smart home system. Smart detectors are much more efficient than traditional models.
Not only do these devices sound alarms, but they can send alerts to your smartphone or authorized contacts if an emergency is detected.
Devices like the Nest Protect (on Amazon) integrate emergency lights that can help you navigate through a smoke-filled home in the event of an emergency. Other products like the First Alert Onelink Safe and Sound (on Amazon) have advanced features and integrated speakers.
These devices can be expensive, but there are also semi-smart options like the X-Sense XP01-W (on Amazon) that are more budget friendly. Although the device doesn't connect to WiFi, it provides an interconnected system that sounds alarms in all rooms.
The Final Word
So, are you ready to hop on the smart home train and take your old home into the future? As you've seen, smart homes can improve security, add convenience to your life, and save you money down the line.
Devices like thermostats, security cameras, smart speakers, and lights can easily be integrated and configured to work with one another.
The best part? The setup is straightforward, and devices can be integrated into your home over time. Simply select your preferred virtual assistant, purchase a smart hub, and find the first smart device you want to incorporate into your home.
The world is your oyster from there, and you can easily upgrade your home to suit your needs.