Blink cameras have gained tremendous popularity due to the device's low-maintenance, long-lasting, and affordable design. However, many customers are curious if the Blink device is compatible with other smart systems, such as the Ring Doorbell. So, is it possible to connect the two devices?
Unfortunately, Ring Doorbells and Blink cameras aren't natively compatible with one another. The devices can be used in the same household on the same WiFi network, but they must be configured using different mobile apps. You can also use Alexa Routines to operate the devices simultaneously.
If you're trying to connect a Ring Doorbell to a Blink camera and it's not working out, don't worry. Although the devices aren't natively compatible, you can easily resolve the issue through Alexa Routines. Let's take a look at how to proceed so that you can utilize both devices seamlessly.
What Are Blink Cameras?
Blink cameras (on Amazon) are wireless, battery-powered, high-definition security cameras that help homeowners monitor their environment. Blink cameras work day and night with infrared night vision technology.
Blink security devices include features like two-way audio, customizable motion detection, HD feedback, and long-lasting battery life.
The best part is that you can use the free Home Monitor software on your smartphone and connect the devices to Alexa-enabled devices.
Do Blink Cameras Work Indoors and Outdoors?
Yes, Blink cameras can work both indoors and outdoors, depending on the model you purchase. The Blink Outdoor model is weather resistant and includes a long-lasting battery that can power the device for up to two years.
However, the Blink Indoor (on Amazon) and Mini (also on Amazon) are intended for indoor use only. The Blink Mini security camera has a cord, meaning you'll have to place it near an outlet, but you won't have to change the batteries.
The Blink Video Doorbell (on Amazon) can use battery or wired configurations.
Are Ring and Blink Compatible With Each Other?
Unfortunately, Ring Doorbells and Blink cameras aren't natively compatible with one another. The devices can be used in the same household on the same WiFi network, but they must be configured using different mobile apps.
Luckily, both devices can be linked to Amazon Echo devices, and you can use Alexa to customize routines to ensure both Blink and Ring devices work simultaneously under one roof.
How to Connect Blink and Ring Devices Via Amazon Echo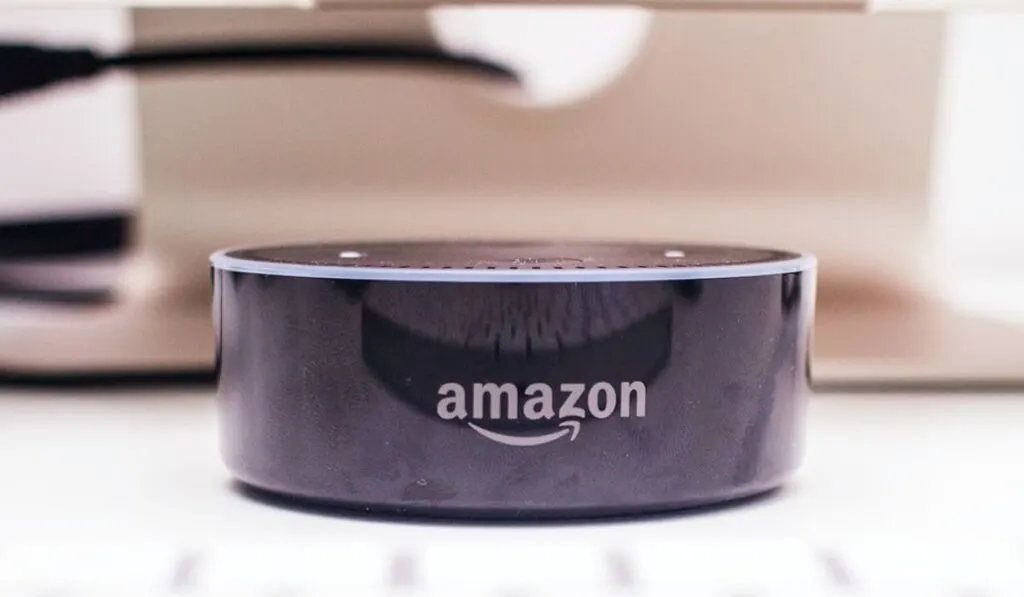 Although Blink and Ring devices aren't natively compatible, they can be connected via Amazon Echo or other Alexa devices. You can use an Alexa Routine to ensure both devices work in tandem with one another. First, you'll need to download skills for the devices in the Alexa app.
Here's how:
Connect Blink and Ring via Alexa
Launch the 'Alexa App' on your smartphone.

Click the 'More' button near the lower-right corner.

Tap 'Skills and Games.'

Next, search for the 'Blink SmartHome' skill.

Click the skill and select 'Enable To Use.'

You'll be redirected to the Blink login page. Provide the email address and passcode for your Blink profile.

Select a 4-digit code for voice control when you disarm your Blink Camera.

Choose 'Sign In.'

Tap 'Close.'

Click 'Discover Devices.' Your Blink Camera will connect with your Alexa Account automatically.
You can use the same steps to connect your Ring Account to the Alexa App, but search for the 'Ring' skill instead.
Create an Alexa Routine
Once you've connected your Blink and Ring devices with Alexa, you'll need to create a routine to automate your system. Alexa Routines are compatible with all Blink cameras, Ring Cameras, Ring Doorbells, and smart lighting.
Here's how to set up an Alexa Routine:
Launch the 'Alexa App.'

Open the menu and tap 'Routines.'

Tap the plus sign icon near the top-right corner.

Enter the name of your new Routine.

Tap the plus sign for 'When this happens.' This option is the trigger that starts the Routine.

Choose 'Smart Home.'

Select the Blink Camera that you want to use in the Routine. You can configure the Routine to start when motion is detected and between different times or days. You can also trigger a Routine when motion isn't detected for a set period.

Next, add an action that will happen when the Routine is initiated. You can add as many actions as you need and adjust the order they happen.

Once satisfied, click 'Save.'
Alexa Routines can increase the protection of your home by connecting the Blink and Ring devices. You can add up to 99 actions for a single Routine, allowing you to easily personalize your security setup.
For example, you might create a Routine that turns on your outdoor lights and starts video recording from the Ring Doorbell when your Blink security camera detects motion. The options are nearly endless.
What Other Features Do Blink Cameras Have?
The Blink camera is an excellent security camera that comes in various options and affordable price points. The compact, high-definition Blink cameras are easy to install, low-maintenance, and energy efficient.
But what are some of the unique features of a Blink camera?
Motion Detection
Like other security cameras, Blink devices have motion detection that notifies you of potential threats or incoming visitors.
Depending on the model, Blink cameras use either Pixel Difference Analysis or Passive Infrared to detect motion. Under ideal circumstances, these built-in motion sensors can detect movement up to 20 feet away.
Unfortunately, the built-in motion detection in Blink cameras can be quite sensitive compared to competitor products.
It's possible to receive a barrage of notifications from passing headlights or neighbors walking their dogs. Luckily, you can easily adjust the motion detection sensitivity in the Blink App with an easy-to-use slider.
You can also tweak the motion detection sensitivity to your liking, so that you aren't receiving useless and distracting alerts.
Two-Way Audio
Depending on the model, some Blink cameras include two-way audio capability. The Blink Video Doorbell, Second-Generation Indoor, Outdoor, Mini, and XT2 cameras have this feature.
Two-way audio allows you to speak through the camera and hear feedback from the camera microphone for a two-way conversation. The feature is easy to use and requires you to grant permission in the Blink App.
Once you allow two-way audio, you can simply press and hold the button in the Blink App to start talking. After 1-2 seconds, your voice will come through the speaker of the camera, depending on your model.
The two-way audio feature is excellent for interacting with delivery drivers, visitors, or, if necessary, any threats that may emerge.
Infrared Night Vision
Certain Blink camera models offer night vision technology, including the Outdoor, Indoor, and Mini models. The devices have a built-in 850 nm infrared LED light that allows them to capture video footage in the dark. The night vision settings are also easy to adjust in the Blink App.
Unfortunately, some Blink camera owners have reported that the infrared night vision on the Blink Outdoor camera is fairly lackluster.
The Blink cameras utilize standard infrared night vision that isn't colorized. This means you'll see gray, grainy footage at night. This can be frustrating when you compare the device to other security cameras on the market.
However, having infrared night vision capabilities is still a nice quality of life improvement, even if it doesn't have the best video quality.
Affordability
As is the case with most products, you get what you pay for. This is especially true with electronics and security cameras. Blink cameras aren't the cheapest brand on the market, but they're relatively affordable for the quality you get.
The Blink camera is a robust battery-powered camera, and it's hard to find comparable models at similar price points. Some models, like the Blink Mini, are under $50.
Furthermore, Blink devices are low-maintenance, easy to use, and come in various pack systems and options. For those seeking an affordable security option that isn't a hassle, Blink cameras are a top option to consider.
Video Storage Options
Unfortunately, Blink discontinued its free cloud storage service. Instead, the company provides customers with a basic plan for $3 per month and a premium subscription for $10 per month.
These prices are fairly competitive in the security camera market, as similar companies charge around $5 per month for basic storage plans.
Blink also includes additional features with their subscriptions — something competitor brands lack. For instance, the Blink Plus Plan includes an extended warranty as long as the subscription is active and applies to an unlimited amount of cameras.
However, a subscription might not be necessary for all owners, as you can easily attach a hard drive to the Blink Sync Module and store video footage on your own. Either way, the video storage options for Blink cameras are relatively affordable and competitive.
Long-Lasting Battery Life
One of the main selling points of a Blink camera is the low-maintenance and long-lasting battery life. The Blink Video Doorbell, Outdoor camera, Indoor camera, and XT2 cameras can get roughly two years of battery life before they need a replacement.
This hassle-free design makes Blink devices an excellent choice for those seeking a hands-off security solution. Furthermore, replacement batteries are affordable, and the recommended option can be easily found online (on Amazon).
Wrapping Up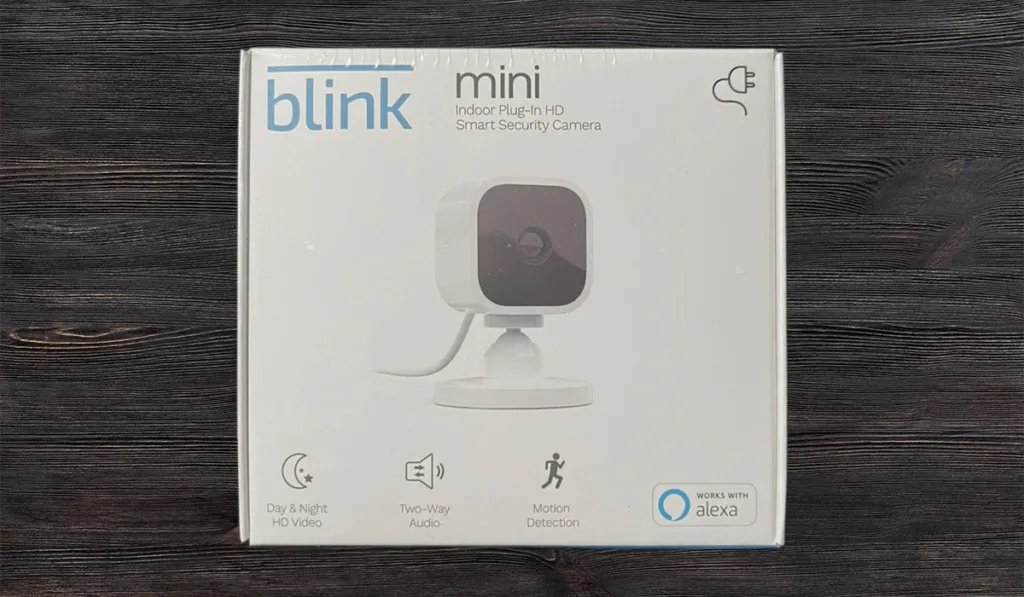 Blink cameras are popular smart security devices that are low-maintenance, affordable, and long-lasting. However, Blink devices aren't natively compatible with other smart systems like the Ring Doorbell.
Thankfully, you can link both devices to an Amazon Echo and use Alexa Routines to ensure both devices work simultaneously.
Creating an Alexa Routine is straightforward and has several customization options to suit your needs. The upsides of a Blink camera are the long-lasting battery life, high-power motion detection, and affordability.
The Blink camera is an excellent option to consider if you're looking for an inexpensive hands-off security option.