Netflix is one of the most popular streaming services in the world, with a premier lineup of movies and shows. On most devices, you can download a Netflix app in order to use the service, but that doesn't seem to be the case on a MacBook. So, how are you supposed to watch Netflix on your MacBook?
To watch Netflix on a MacBook, you'll need to open your internet browser and go to netflix.com. There, you can create an account (if you don't already have one) and sign in to start streaming. Unfortunately, there's no Netflix app for MacBooks, and it's not possible to download content.
Watching Netflix on your MacBook is a breeze, as long as you know the right steps to take. Let's go through the process in more detail so that you can get started straight away.
How to Watch Netflix on a MacBook
Watching Netflix on a MacBook is a great way to enjoy your favorite TV shows and movies on a bigger screen while on the go or at home. It's a simple process that can be completed in just a few steps:
Step 1: Make Sure You Have a Stable Internet Connection
The first thing you need to do is check your internet connection. Netflix requires a stable and fast internet connection to stream movies and TV shows. If your connection is slow, it will affect the quality of the video and may cause delays for buffering.
To check your internet connection, open a web browser and load any website. If the website loads pretty quickly, your internet connection is likely good enough to load Netflix. If it takes a long time to load, you may need to troubleshoot your connection or find a better one entirely.
Step 2: Sign Up For Netflix
If you don't already have a Netflix account, you'll need to sign up for one. Thankfully, Netflix has made this process extremely simple.
To begin, go to netflix.com/signup. Here, you'll find three different plans: Basic with ads, Standard, and Premium. The difference between these plans is listed below each of them on the page, so simply pick whichever one you prefer.
Next, you'll have to enter your email address and make a password. From here you just need to enter your payment method, finalize your account details, and your account should successfully be created.
Step 3: Go to the Netflix Website and Log In
After your account has been created, all you have to do is navigate to the Netflix website. Once there, click on "Sign In" in the top right corner and enter the email and password that you used to create your account.
Step 4: Select a Movie or Show
Now that you're logged into your Netflix account, you should be able to browse the full selection of content.
Content on Netflix is separated into many different categories. Some are vague categories like "Trending Now" or "New Releases," and some are more specific, like "Comedies" or "Horror Movies." You can also use the selection options at the top to specify whether you're looking for a movie or a TV show.
Once you've found something you like, all you have to do is click on it. This will open up a page where you can press play or select which episode you'd like to watch. Once you've made your selection, just click on the play icon and your movie or show should begin to play.
Can You Download Netflix Shows on a MacBook?
Unfortunately, you can't download Netflix shows on a MacBook. This may come as a surprise to many since it's possible to download Netflix shows on other Apple devices like the iPhone and iPad through the Netflix app.
The main reason for this limitation is that Netflix uses a proprietary technology called DRM (Digital Rights Management) to protect its content from piracy and illegal distribution. DRM restricts the use and distribution of copyrighted materials, including movies and TV shows, and is used by most streaming services to prevent users from copying or sharing content.
MacBooks run on Apple's macOS operating system, which doesn't support the DRM technology used by Netflix to protect its content. As a result, MacBook users can't download Netflix shows for offline viewing, even though the feature is available on many other devices.
Although there are workarounds that allow MacBook users to record and save Netflix shows using third-party software, these methods are often unreliable and violate Netflix's terms of use, potentially resulting in the suspension or termination of the user's Netflix account.
Is There a Netflix App for MacBook?
At the moment, there's no Netflix app available for MacBook. This means that the only way for MacBook users to access Netflix is through their internet browser.
If you've seen the Netflix app for Windows 10, you might be a bit confused. This makes it seem like an app for Mac should exist, but it doesn't. There are a couple of reasons why Netflix hasn't made an app for Mac.
First off, there's the risk of people using a Mac Netflix app for piracy. On Windows, it's possible to create a file that is encrypted from the user, denying the owner of the computer access, but on Mac you can access the whole file system. This would mean that you would be able to access the video files of shows on a Mac and could potentially share them on the internet.
In addition, it's possible that Netflix simply doesn't see a significant enough demand for a dedicated macOS app to justify the investment required to develop one. With so many users accessing Netflix through web browsers, the company may feel that a native app is unnecessary.
What Are the Best Alternatives to Netflix?
There are several alternatives to Netflix that offer a wide range of movies and TV shows, including original content. Let's quickly look at some of the best alternatives to Netflix that you can consider.
Amazon Prime Video
Amazon Prime Video is a popular streaming service that offers movies, TV shows, and original content. It's available to Amazon Prime members, and you can enjoy unlimited streaming of certain movies and TV shows. Amazon Prime Video has a vast selection of content, including award-winning Amazon originals like The Marvelous Mrs. Maisel and The Boys.
The best part about Amazon Prime Video is that a subscription to this service also comes with regular Amazon Prime. This means that you get all of the benefits of Amazon Prime, like free shipping on all Amazon deliveries.
Hulu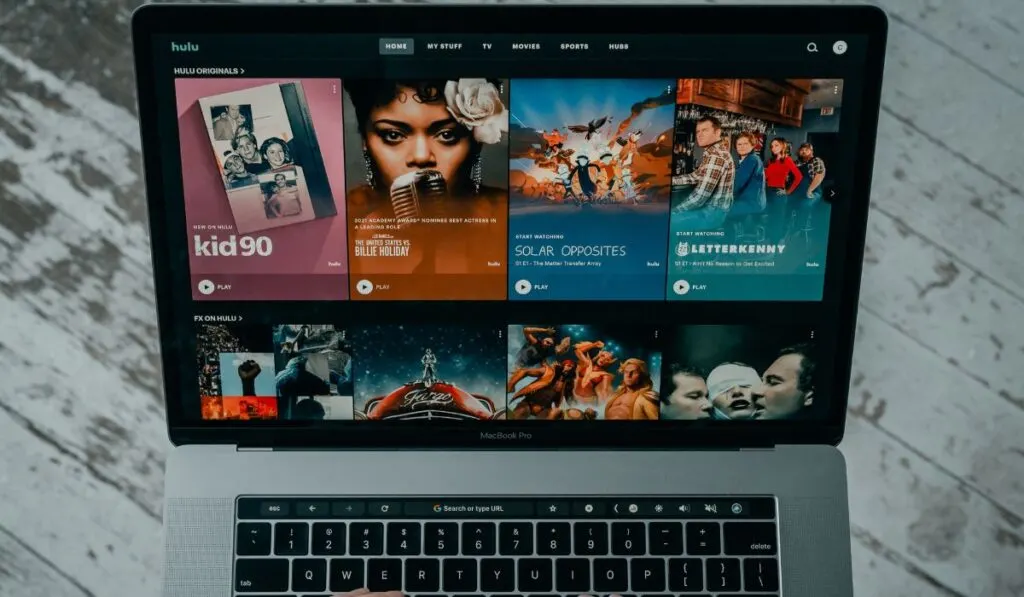 Hulu is a streaming service that offers TV shows and movies from various networks. It's a great alternative to Netflix for people who love TV shows. Hulu has a broad selection of content, including popular shows like The Handmaid's Tale, The Mindy Project, and The Great.
Disney+
Disney+ is a new streaming service that offers movies and TV shows from Disney, Pixar, Marvel, Star Wars, and National Geographic. It's a great choice for anyone who loves Disney movies and shows. Disney+ offers original content like The Mandalorian, WandaVision, and Falcon and the Winter Soldier.
HBO Max
HBO Max is a streaming service that offers a vast selection of movies and TV shows from HBO and other networks. It's perfect for those who love premium content. HBO Max offers original content like Game of Thrones, Friends: The Reunion, and Westworld.
Apple TV+
Apple TV+ is a streaming service that offers high-quality original content produced by Apple. Apple TV+ offers original content like Ted Lasso, The Morning Show, and See.
YouTube TV
YouTube TV is a streaming service that offers live TV channels and on-demand content. It's a great option for people who love live TV. YouTube TV offers channels like ABC, CBS, NBC, ESPN, and Fox.