WhatsApp is one of the most popular messaging apps, rivaling competitors like Telegram to take the top spot as the preferred option. This service connects more than a billion users worldwide, so it's one of the messaging tools you might want to have on your iPad.
While you cannot directly install WhatsApp messenger on your iPad, it's still possible to use the service on the iPad. However, you can install the app on your iPhone, and then remotely use it via the web on your iPad. You can even save the site onto your iPad's home screen so it looks like an app.
On mobile devices like the iPhone and Android phones, you can install WhatsApp messenger. However, this option is unavailable on the iPad as WhatsApp is working on an iPad app. Read on and see how you can comfortably use WhatsApp on your iPad.
What is WhatsApp?
Launched in 2009, WhatsApp is a messaging app that allows users to send text messages and documents, make voice and video calls, and share their status. The app is multi-platform and free to use, as long as you're connected to the internet.
With more than 2 billion active users, WhatsApp is popular among family and friends living in different countries who want to stay in touch with their loved ones.
The global popularity of WhatsApp is because of the app's accessibility, simple design, cross-platform functionality, and straightforward features. Now owned by Meta, WhatsApp is the most popular messaging app.
WhatsApp Perks
WhatsApp was among the first messaging mobile apps to offer internet-based messaging free of charge. As a result, you don't need to worry about using cellular networks, as you can send and receive messages on WhatsApp if you're connected to the internet.
No sign-up fees or data plan allowances are required to use the app. While WhatsApp offers similar features like Messages by Google and iMessages, its cross-platform functionality gives the app an advantage.
You can do video calls, which include a group function that allows you to have up to eight participants in a call. Besides, your messages are secure as the platform uses end-to-end encryption, a communication standard in which only those messaging can read messages.
Other features offered on WhatsApp include desktop access and document sharing. You can also use WhatsApp Business, which is designed for entrepreneurs.
Is WhatsApp Available on the iPad?
Unfortunately, you cannot download and install WhatsApp on an iPad. While WhatsApp offers access on PC, Android, and iOS, the company has yet to release an app for iPad officially.
The listing available on App Store is only accessible on iPhones. For this to change, WhatsApp must release an official app for the iPad. But don't worry, as you can still use WhatsApp on your iPad without complications. You only need to understand how to set it up to run on the iPad.
With leaks suggesting WhatsApp could soon provide a native app for iPad, you could use the temporary option described below. Apparently, it's taking too long to release a native app for iPad because WhatsApp must first port end-to-end encryption before the app is made available.
How to Download WhatsApp on an iPad (step-by-step)
As a WhatsApp user who wants to also access the platform on an iPad, you don't need to wait until a native app is released. You can access WhatsApp on the iPad via the Safari browser.
For this, you need a one-time setup, which ensures you can seamlessly send and receive messages from your iPad. But to set up WhatsApp on the iPad, your phone needs to be online throughout.
In addition, WhatsApp Multi-Device Beta allows you to use your account on multiple devices without connecting your device to the internet. So, if you have already joined the multi-device beta, you can run your iPad independently.
Downloading WhatsApp
If multi-device support is unavailable, here are the simple steps you can use to set up WhatsApp on your iPad.
Open the Safari browser on the iPad and visit web.whatsapp.com. On the website, you'll see a QR code, which you should scan with your smartphone.
Open WhatsApp on your mobile device and tap the three-dot icon to access the Linked Devices option.
Choose the Link a Device option and complete the biometric check. The camera will open up. Scan the QR code on your iPad. WhatsApp will read the code and log you in immediately.
Once you complete this setup process, you don't need to do it again every time you want to use WhatsApp on your mobile device unless you clear all cookies.
You can bookmark the WhatsApp page on your Safari browser. This will make it easier to access the platform on your iPad. In addition, all your chats and settings will be visible from the WhatsApp web application on your iPad.
If you want a simpler method for texting over WiFi, there are other options available such as iMessage, Facebook Messenger, and more.
Can You Delete WhatsApp Messages on an iPad?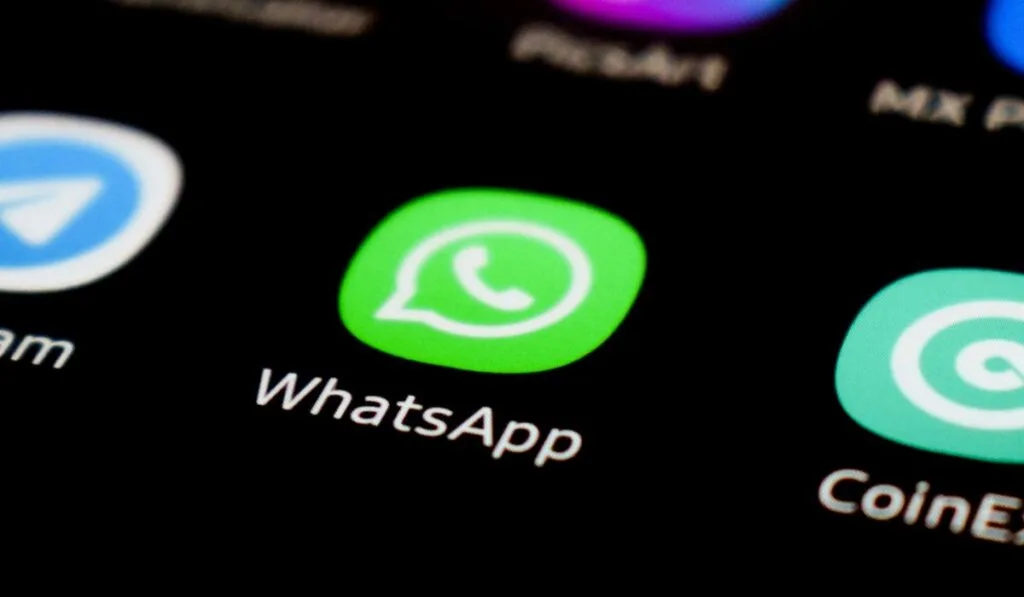 Yes, when you connect to WhatsApp on your iPad, you also get different functionalities, including the ability to modify settings, send and receive messages, and delete messages. It functions similar to WhatsApp on your iPhone.
Conclusion
WhatsApp is one of the biggest messaging platforms, hosting over one billion active users. If you have WhatsApp on your iPhone or Android device and would love to access it on an iPad, this simple guide will help you get started. Follow the steps to set up the web application and access all the features.