The Steam Deck debuted this past February as a next-generation gaming console. It combines the emerging Linux-based gaming market with our old friend Windows in one device. The manufacturer, Valve, has also promised that users hold all the cards to install the OS of their choice. So, can you really install Windows on a Steam Deck? And is it worth it to do so?
Steam Deck has dual-boot support, so you can install Windows on your device and thereby gain access to a handful of games that still haven't appeared on Linux. However, there are some drawbacks to the system, including poor navigation and limited support from Valve.
The Steam Deck is a handheld gaming PC that offers considerably more power than you'd expect for its size. It's pretty unique in terms of concept; some users enjoy this newfound freedom while others are still trying to find their way around. So, before you go and buy a Steam Deck, let's find out how Steam Deck works and whether it's worth installing Windows on it.
Will Steam Deck Run Windows?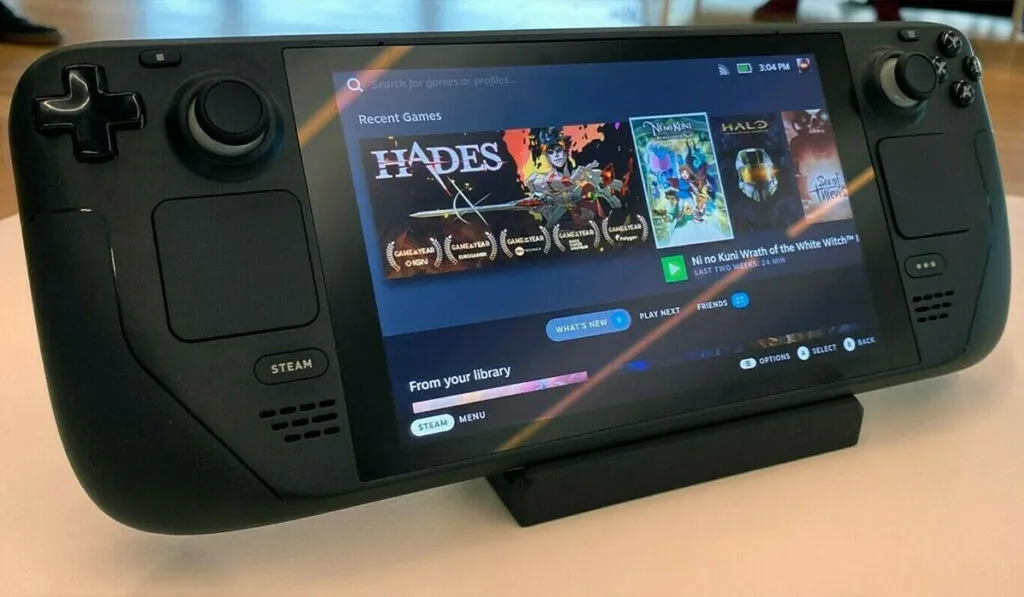 Yes, Steam Deck can run Windows. Steam Deck is essentially a full PC with dual-boot support, and Valve has already stated that users have the choice to install Windows if they wish.
This means you can keep the Linux SteamOS and also install Windows on the side. Users can switch between the two operating systems from the starting BIOS screen, so it's easy to go back and forth.
As we mentioned before, the Proton compatibility layer does a great job bringing Windows games over to Linux. But the library grows even bigger when some unavailable titles from Epic Games, Ubisoft Connect, and GOG can be played through Windows OS.
These include super popular games like Fortnite, League of Legends, and Overwatch, which are not available on SteamOS but work flawlessly on the Windows Steam Deck. Overall, the Windows Steam Deck is a great option for gamers who want to have the best of both worlds.
Drawbacks of Installing Windows on Steam Deck
The Steam Deck is undoubtedly the greatest hardware of 2022 thus far. However, the gadget is still in its early stages of user feedback, and as more reviewers come out, it starting to look like its biggest redeeming feature may not be so great after all.
Though users can install Windows and play any game they want on their Deck, there are some potential drawbacks. Let's look at a few:
Many users switch to Windows because its interface is much more user-friendly and customizable than Linux's. But Steam Deck is designed for gaming after all, so the navigation on Windows isn't as convenient as it could be. Unless you connect it with a keyboard and mouse, you'll be using the trackpads, and they are a bit awkward to use for a long time.

Valve is focused on Proton, and it's making every effort to get more developers on board with the idea of Linux gaming. For this reason, they naturally want to push users toward SteamOS. This means you shouldn't expect a lot of support on Windows. In other words, if you face issues, you're on your own.

Steam Deck has optimized UI and API for gaming on SteamOS. They've put in a lot of effort to run heavy games at high FPS, but as you switch over to Windows, all that optimization goes to waste. Games that worked perfectly on Linux may not run as smoothly on Windows.

Steam Deck is only compatible with Windows 10. A TPM 2.0 BIOS is necessary for Windows 11, which Valve claims is under development, but a release date is yet to be announced. Windows 8 or earlier versions are also not supported.
Steam Deck is a great device with loads of potential, and many users are happy with their purchase. But if Windows compatibility is the key selling point for you, it might be best to wait for a few more kinks to be ironed out before making the switch. Steam Deck is not the perfect device right now, but it does have high potential.
How Can You Install Windows on Steam Deck?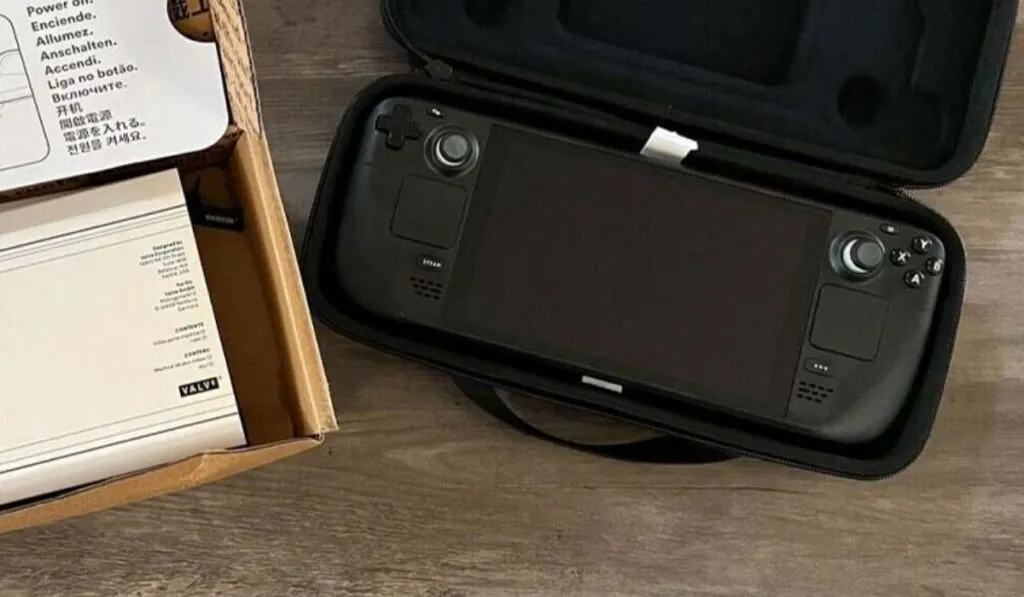 If you're one of the lucky few who have managed to get their hands on a Steam Deck, here is a small guide to installing Windows on your device.
Download Windows 10 ISO file on a USB drive. Create a bootable USB drive with Rufus.

Connect the bootable USB to a USB-C dongle, and also connect a mouse and keyboard.

Turn on the Steam Deck and press down on F2 until you see the BIOS screen. Enable USB boot and change the boot order so that your USB drive is first. Save and restart the BIOS.

A Windows installer menu will appear. Follow the instructions and set it up according to your preferences.

Once the installation is complete, you'll be on Windows on your Seam Deck.
Whenever you want to switch back to Linux, go back into the BIOS and select SteamOS. The Steam Deck will restart, and you'll be using Linux once more.
What Is the Steam Deck?
Steam Deck is Valve's latest handheld gaming device. The Deck is sort of a cross between a computer and a Nintendo Switch.
That's because it looks like a normal console with a 7-inch screen, standard game controllers, and two trackpads, yet it has all the necessary specs of a PC, giving Steam Deck much more potential than other handheld devices on the market.
Steam Deck runs on the custom Linux operating system called 'SteamOS.' Thanks to an enhanced API, users can play thousands of compatible games with stunning visuals and seamless performance.
However, the new Windows compatibility layer, Proton, gives it the edge over other Linux-based devices. Proton translates Windows games into Open GL for Steam Deck so that you don't have to miss out on your favorite games just because you're not on your PC.
Going another step beyond the competition, Valve also gives you a choice to install Windows on your Steam Deck. This means you can switch to Windows OS to play games that aren't available on SteamOS without any compatibility issues.
Another great addition to Steam Deck's flexibility is that it can be attached to any monitor, TV, or even keyboard and mouse for a full-blown PC gaming experience.