Statistically, there's only a 1 in 1 trillion chance of having a doppelgänger. But wouldn't it be great to know that there's someone out there — especially a celebrity — who looks just like you? Luckily, TikTok has a new filter that'll help you identify your celebrity look-alike.
With the shifting filter on TikTok, you match yourself to a celebrity or character you that you think you resemble the most. First, download a picture of your celebrity look-alike. Then go to TikTok and search for "Shapeshifting." Record yourself and see how you turn into a celeb in just seconds.
TikTok is full of absurd, out-of-this-world trends that you can't miss out on. Let's take a closer look at the Shapeshifting feature and how to use it, so that you can jump on the celebrity look-alike trend before it's too late.
What Is TikTok's Celebrity Look-Alike Feature?
For starters, the celebrity look-alike filter on TikTok is actually known as "Shapeshifting." It doesn't match you to your look-alike celebrity or character; instead, you choose the celebrity you want or think you resemble the most.
From Marvel characters to Disney Princess and Harry Potter, your favorite celebrity is up for grabs. And with thousands of videos already created, this trend is the definition of viral.
How to Use It
Using this filter isn't difficult, but it may be slightly confusing for first-time users. Basically, you upload a photo with multiple faces and let it work its magic.
Here's how it works:
Step 1: Find Celebrity Photos
To get started, look for photos of celebrities or characters that you want the filter to match you to.
You can choose anyone, although the result will be more realistic if you pick someone to whom you bear a passing resemblance.
Step 2: Open TikTok's Shapeshifting Filter
The next step is to use the Shapeshifting filter on TikTok. Open TikTok and tap Discover. Click on the search bar and type "Shapeshifting." Select the effect, and then tap Add to Favorites.
If this filter isn't available in your region, type in "Morph." It's basically the same thing with a different name.
Step 3: Record Your Video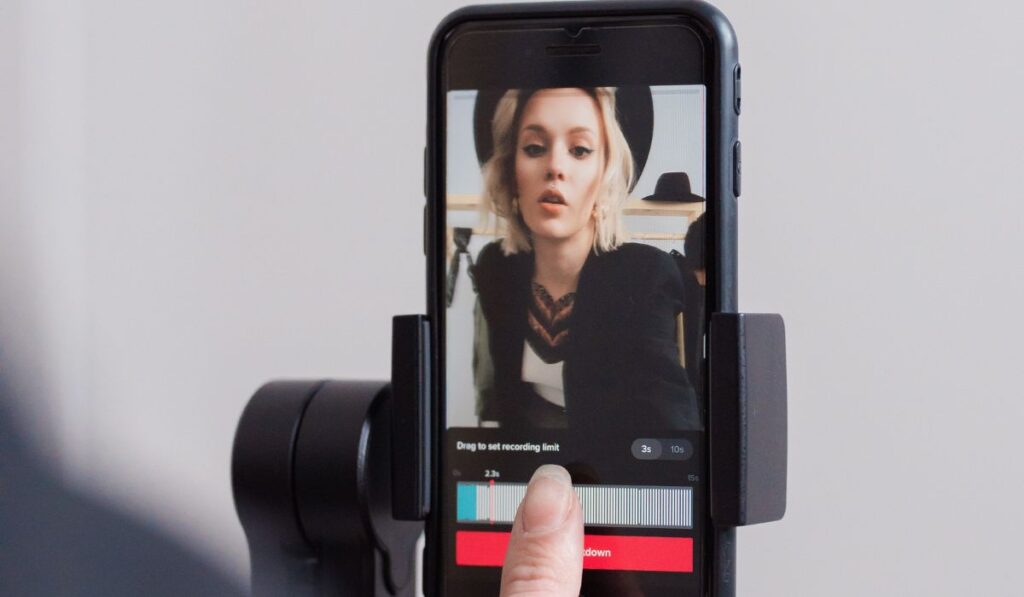 Tap on the camera icon to open up your camera. Click the plus (+) symbol and select a photo from your gallery. TikTok shows you a three-second preview followed by the shapeshifting effect. Tap Record at the bottom of the screen if you like what you see.
Record yourself, possibly in the same posture as the celebrity in the photo. Once you're done, you can make any desired edits, such as adding filters, stickers, and texts.
You can also reset the privacy settings to enable or disable comments, duets, and the sticker feature.
Does The Shapeshifting Filter Really Work?
Many TikTok videos posted using the Shapeshifting effect are surprisingly accurate, making everyone want to try it for themselves. But does it really work?
This filter is an illusion. It uses some sort of algorithm to match your face to someone else's, which explains why it can't magically match you to anyone.
At the end of the day, the shapeshifting effect is a unique trend that people came up with to have fun. It's a nice way to feel like your favorite celebrity or movie character, at least for a few minutes, or to prank a friend.
The Shapeshifting Filter Is Now Available in the U.S.
The Shapeshifting filter has been around for years, but it was recently made available in the U.S. and Canada for the first time. So, if you're living in the United States, you can now use the shapeshifting filter!
In April 2021, TikTok made this major update, which was a great relief to most people. Before then, it was only available in European nations and parts of Asia.