Clipboard is a fantastic feature found in iOS devices that functions to help you save texts, images, or videos on an iPad or iPhone. You can access the saved items later so that you can copy the same content multiple times from one app to another. For example, it's impossible to paste what you copied from the clipboard on iDevice before copying other data.
If you want to access the clipboard on your iPad, go to spotlight search, type clipboard, and click on notes. You'll find what you've copied there. If you want to copy text, long press the words until a blue highlight appears and drag it select what you'd like and tap copy.
Suppose you're using your iPad for business communication, like sending emails. In that case, this feature will boost your productivity, as it decreases the amount of time you take retyping information. So, read on for more details.
What is Clipboard?
The clipboard is a memory feature that allows users to store data for short periods to enable them to move or copy content. For example, while using the copy and paste function on your iPad, the data you copied is stored in the clipboard, so you can finally paste it onto another application or location.
Having this function on your iPad helps with workflow as you can easily transfer data from one application to another. For example, you can copy images or text to another application.
But instead of typing information you already have, you simply copy it, and it's stored in the clipboard. So, whenever you need to send that text, you only access the clipboard and paste the content.
As a result, it can speed up things like sending emails, especially if you need to attach documents and images.
However, you're only allowed to copy and paste one item at a time. So if you copied multiple items and would like to paste a specific item, Apple does not offer a similar feature as you would find on Android devices.
Note: This feature allows you to store small bits of data for a short period, so it's ideal for small images and text. If you struggle to find the clipboard on the iPad, read on to learn how to use this feature.
How to Find Clipboard on an iPad
For most copies on iOS devices, you don't have an accessible clipboard. But you can use different features that offer a clipboard function.
Spotlight Search
The first way to access the clipboard is to check the spotlight search with the following steps:
On the home screen, go to Spotlight Search.
In the search box, type Clipboard and select Notes.
The things you have copied will appear here. You can scroll down to find the items you want. This function allows you to preview before sharing or opening the content.
Share Button
The other method to access the clipboard is to use the Share button. These are the steps to follow to get started:
Go to an app you want to share the items you copied. For example, if you want to paste on Notes, open the app first.
Copy images or words from any app and hit the share button on your screen bottom.
Several options will appear on your screen, so tap Copy.
You can paste the content anywhere, from Twitter to Apple Notes. Just pick where you would like to place the item, then share.
Notes
If you want alternatives you can use to store a bit more data, the Notes app is a good option. If you want to save everything on the Notes app using the clipboard:
Open a new note, then tap Edit and choose Select All.
You'll see different items on your clipboard. Find the text field and press on the keyboard. This will trigger a pop-up menu, which allows you to save the items to notes by copying.
You can repeat the process for any data available in your clipboard.
What are the Features of Clipboard?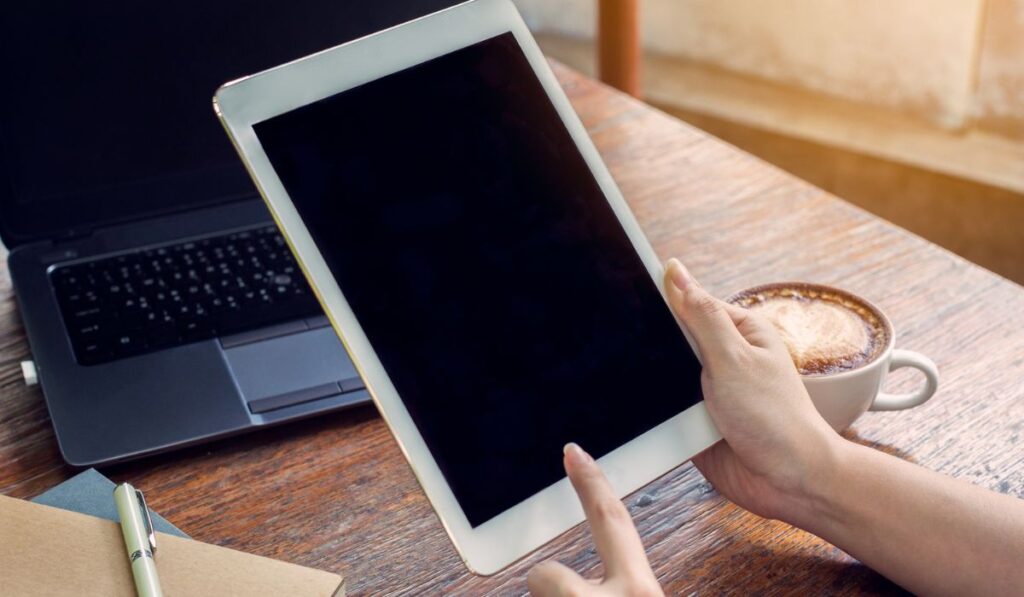 Clipboard on the iPad offers several functionalities that make the user experience smoother. First, you get a copy function, which allows you to grab a piece of text or an image you would like to share in a new location.
Also, Clipboard offers a save function that can hold this data until you release it into the new location.
The other feature you get is a paste function, which helps you place the text or images you copied into the new location. To paste, all you need is to
Tap and hold until a pop-up appears.
Then, on the pop-up box, you can select Paste.
This will get your copied data to the intended site. It's a feature that allows you to copy and paste in a secure location or field. You can use it on any social media wall or in a private messenger's chat room.
Do All Apple Devices Have Clipboard?
Universal Clipboard, built into iOS and macOS, makes it easy to copy and paste to your compatible devices. Think of this as a feature that allows you to copy from one of your devices, and you can access the copied content on all your devices in the Apple ecosystem.
The feature gives the devices temporary capabilities to paste the item. Using Universal Clipboard on Apple, you can copy and paste from your iPad to a Macbook Air, an iPhone, or any combination you want.
Other Clipboard Tips and Tricks
However, for Universal Clipboard, your devices must meet a few requirements:
The iOS device must have at least iOS 10.
Macs should have macOS Sierra or newer.
Must be signed in to iCloud and use the same Apple ID.
Wi-Fi enabled and must connect to the same network.
The devices should be within 10 meters (30 feet) of each other.
On Mac, ensure the Handoff feature is turned on.
Copy Cut and Paste
To copy, pinch closed with three fingers.
To cut, pinch closed with three fingers but do this twice.
To paste, pinch open with three fingers.
Conclusion
The above description should help you clearly understand how to use the clipboard feature in different situations. Copying on your iPad is similar to copying on a computer.
If you were wondering how to find this function on your iPad, this text provides the answers you need to enjoy a smooth experience.