The Apple ecosystem is efficient and convenient and designed to give you an incredible user experience. For example, it allows you to sync different Apple devices to perform tasks like file transfer and managing calls. However, this syncing ability can be frustrating if you don't know how to customize the settings for your devices.
To disconnect your iPad from incoming calls, you'll need to modify settings on your iPhone: open Settings, tap phone, select "calls on other devices", and turn off the switch that allows calls to other devices. This will prevent unnecessary phone-call interruptions on your iPad.
So while it's convenient to have your devices connected sometimes, it can also be annoying. Here's what you need to know to disconnect your iPad from incoming calls.
Why Your iPad Rings Every Time Your Phone Rings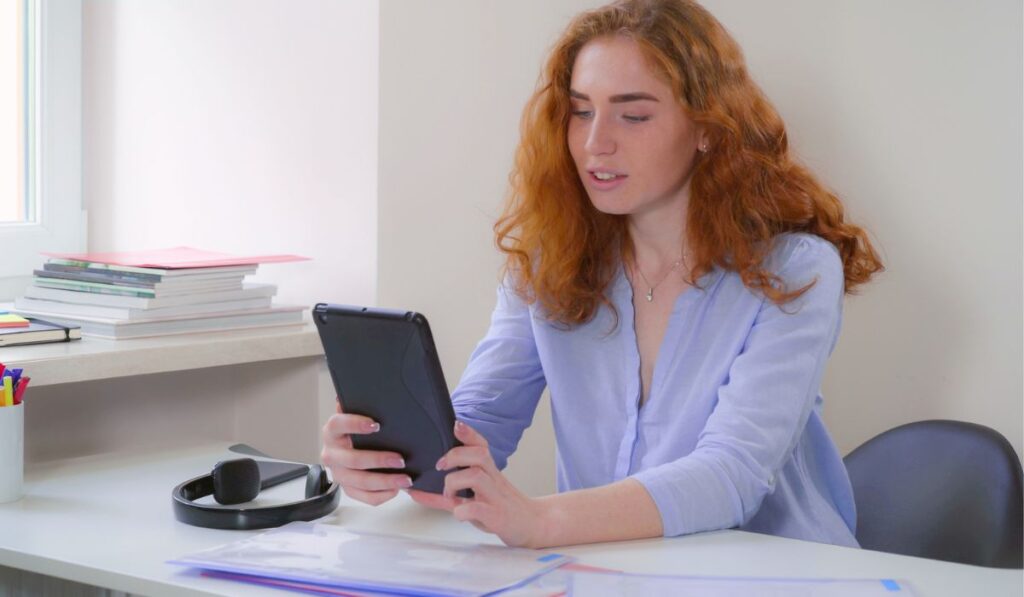 Imagine you're on the sofa scrolling on your iPhone, and your iPad rings in the bedroom. You can pick calls from the iPhone, but the synchronization of requests can be annoying. Often, when you choose a call on your phone, the iPad will continue ringing.
From iOS 8 and OS X Yosemite, Apple introduced new features called Continuity. Apple's intention in designing these new features was to improve user experience with excellent syncing between different Apple devices.
This syncing gives users a seamless experience, as you can perform tasks on devices like iPhones, Macs, and iPads.
Through Continuity, you can do more than just receive and make calls. If you're a new user in the ecosystem, the connectivity will be impressive if you can customize settings to suit your needs.
The Continuity Feature
Your iPad rings when you receive a call on your iPhone because the Continuity feature allows your devices to mirror incoming and outgoing calls.
This is a feature you can disable in your settings if you don't want to always walk around the house or office looking for the other device ringing whenever you have a call on your iPhone.
Your iPhone and iPad are signed in to Apple iCloud and use the same Apple ID. Also, if both devices are signed in to FaceTime and have Wi-Fi turned on, they'll ring together whenever someone calls you.
Stopping Your iPad From Ringing When You Get a Call
You can use simple steps to stop your iPad from ringing whenever you receive calls on your iPhone. The first option involves changing iPhone settings.
Change iPhone Settings
The iPhone and iPad will ring simultaneously if the user has logged in with the same Apple ID or iCloud. You can follow these simple steps to stop the iPad from ringing when your iPhone rings:
First, navigate to the main screen of the iPhone and open Settings.
On the Settings application, scroll down for Phone settings, then enter.
You'll find an option that says Allow Calls on Other Devices. You need to disable this.
Change FaceTime Settings
The second option you can use to prevent your iPad from ringing when your iPhone rings is to change FaceTime settings on the iPad. For this option, you can use these simple steps to fix the issue and ensure you only receive calls on your iPhone.
Visit the settings application on your iPad
Search for Facetime Settings.
You'll see the iPhone Cellular Calls option. Turn it off.
How to Stop Incoming Phone Calls From Other Devices (apple watch, Mac)
Apple gives users a master switch that allows them to route calls to different Apple devices. You can use the same switch to instruct the system to restrict calls on your iPhone.
With the feature turned off, all other Apple devices stop ringing whenever you receive a call, and you'll no longer be allowed to receive and answer calls on your Apple Watch, iPad, or Mac.
To activate this feature, you need to follow simple steps:
First, on your iPhone, open the Settings app.
Next, scroll down to the Phone option.
Then, choose Calls on Other Devices.
You'll find a switch labeled Allow Calls on Other Devices. Slide the switch to the off position.
These steps should effectively handle the problem, and you'll not have to worry about other devices ringing whenever you receive a call.
If you don't want to disable the feature on all Apple devices, there's an option to choose which devices you wish to customize. You can use the steps above and find the devices you want to stop from syncing calls.
How to Sync and Unsync Your Apple Devices
By syncing, you can transfer items between devices like your iPhone, Mac, and iPad. This helps to keep your data up to date automatically.
For example, when you add a file to your Mac, the sync feature makes it possible to have the file on both the Mac and your iPhone.
When you connect your iPad or iPhone to a Mac via a USB cable, your device is shown on the Finder sidebar. When you select the device, the Finder window will display options that allow you to manage syncing items with the Mac.
You can use the button bar at the top of the window to switch on synching for the different types of content, including TV shows, music, movies, etc.
Conclusion
You can access much more through the Apple ecosystem, including syncing for seamless data transfer. If you're wondering how you can stop your iPad from ringing when you receive calls on your iPhone, these steps detail everything you need to know.