Sometimes, when a Lenovo laptop isn't functioning properly, one of the only options is to do a hard reset. A hard reset will restore your device to its factory settings, and it often resolves minor issues you may be having. So, how do you execute a hard reset on a Lenovo laptop?
To execute a hard reset of a Lenovo laptop, go to the Windows menu, choose "Settings," select "Recovery," and then click "Reset PC." Choose your preferred settings, and press "Reset." Windows 10 users also need to choose "Update & Security" prior to the "Recovery" step.
As you can see, the process of reseting a Lenovo laptop is pretty straightforward. However, you should take care in order to avoid mistakes. Let's look at the method step by step, as well as some options for ensuring your files are safe during the hard reset.
Step 1: Go to Windows Settings
If you've decided that you're ready to hard reset your laptop, make sure you save all your files before you begin. A hard reset may erase the laptop's memory and restore it to factory settings, which means if you didn't save your files, you could lose everything.
For the best results, save your files somewhere other than your computer, such as on an external hard drive (on Amazon), in case something goes wrong during the hard reset.
Once you're sure your documents are safe, the first step to resetting your Lenovo Laptop is to go to the Windows Start menu. When the menu pops up, you'll want to select "Settings," which should have the image of a gear above it.
On Windows 10 only, you'll also need to choose "Update & security" before you can go to step 2.
Step 2: Click the Recovery and Reset Options
After you've clicked the Settings button, a large menu will pop up with several options. Scroll down until you come to the option that says "Recovery."
Clicking Recovery will open another menu. On this menu, look for an option that says "Reset PC" and click on it.
Step 3: Choose How You Want to Reinstall Windows
The next step after selecting the Reset PC option will be to select the conditions of the hard reset. First, you should ensure you choose to keep your files unless you want to factory reset your laptop.
While this won't guarantee that none of your files will be damaged or corrupted, it will lower the chances that items you need get deleted. If you're performing a factory reset to prepare the laptop for sale, you'll want to select "Remove everything" instead of "Keep my files."
Then, you need to make sure you opt to "Reinstall Windows." You'll need to choose either the cloud download or the local reinstall option.
Local reinstall will have the computer reinstalling the software from its own hard drive. Meanwhile, the cloud download will have the device looking online in your account for the download.
We recommend choosing a local reinstall unless you suspect something is wrong with the software on your device. In that case, the cloud download option is better.
Step 4: Begin Reset
The last step in the process is to click the next option after choosing the above settings. This will start the hard reset process.
On Windows 10, you'll also need to review the changes before the reset will begin. During the process, you may see a loading screen that lets you know that your device is preparing for the reset.
When the computer is ready, it will ask you to confirm the reset by clicking the "Reset" button on the screen. Once you do so, the reset will begin.
Allow the device to complete the full reset process before you attempt to use it again. The reset process may take a while, and for best results, you'll want to leave the computer plugged into a power source during this time.
Final Thoughts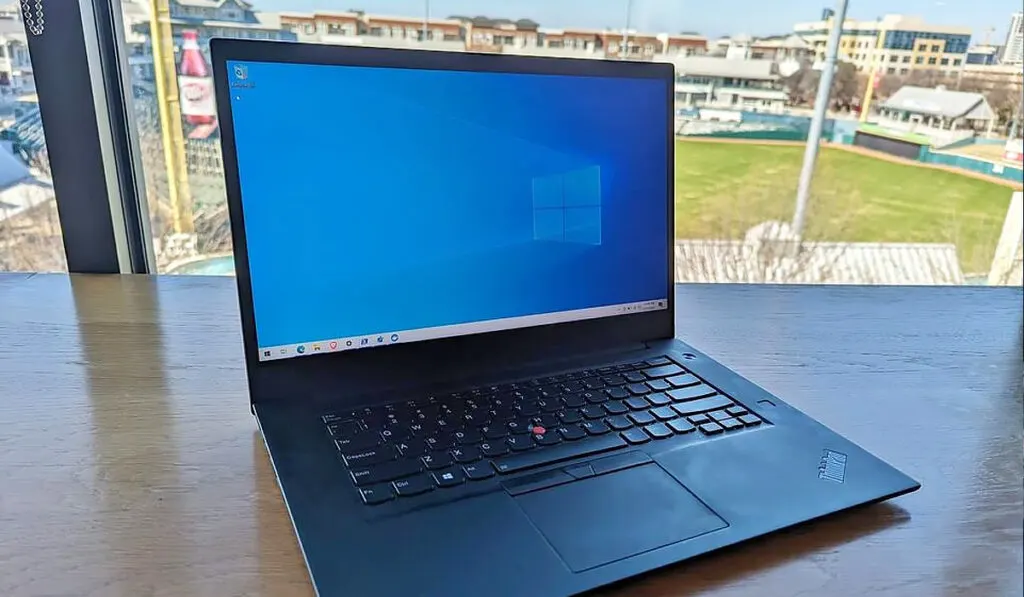 Overall, resetting a Lenovo laptop is a straightforward process that can be completed in just four easy steps. Just remember to back up all of your data before you begin, and plug your computer into a power source — this way, you won't lose any files, and your computer will be able to successfully reset to its original settings.