You've tried logging into your Instagram account only to be greeted with the message: "Your Account Has Been Temporarily Locked." What happens next?
Instagram locks an account if it's suspected of breaching the terms of service. Breaches include using third-party apps or engaging in suspicious activities like mass unfollowing or sending too many friend requests. Fill in the 'My Instagram account was deactivated' form to restore your account.
If you're account's been locked, don't get too worried, at least not yet. All is not lost! Let's take a closer look at why Instagram temporarily locks accounts and how to get yours back as soon as possible.
What Causes an Instagram Account to Become Temporarily Locked?
Instagram will temporarily lock an account if it violates the Instagram Terms of Service or Community Guidelines. These violations could include posting inappropriate content, sending too many friend requests, or using a bot or third-party app to gain likes or followers.
However, sometimes a technical issue or even a wrong username and password entry could cause your Instagram account to be temporarily locked, at no fault of your own.
Suspicious Activity
The most common reason behind a locked account is that Instagram's security system has detected suspicious activity. That could mean that you have liked or unliked posts too quickly, sent too many comments in a short period, or followed/unfollowed too many people in a short span of time.
When you follow too many people at once, Instagram considers it to be "inappropriate use" and locks your account. A more acceptable approach would be to follow people periodically and wait for them to follow back before following others.
Similarly, when you like and unlike hundreds of posts in one session, Instagram's security system perceives it as bot activity. It will then suspend your account as a security precaution.
In this case, a more natural and "human-like" behavior would be to engage in posts without undoing the activities immediately afterward.
Using Third-Party Apps
Another very common reason accounts get locked is when they've used a third-party app to gain followers or likes. Instagram's Terms of Service clearly state that the use of third-party apps, automated programs, or services is not allowed and could lead to a temporary lock.
If Instagram suspects that you've used a third-party app, it will ask you to verify your account by completing a Captcha challenge or verifying your identity via email.
Incorrect Login Credentials
When you log in to your account with the wrong details, Instagram might interpret it as a hacker trying to access your account. Instagram will then temporarily lock the account as a safety measure to protect your account from getting hacked.
How Long Does an Instagram Ban Last?
How long an Instagram ban will last depends on the severity of the violation. For most violations, it lasts between 24 and 48 hours. If the offense is more serious, such as spam or large-scale abuse, it could take up to several days before your account is unlocked.
Contact Instagram and fill in a deactivation form to get your account back as soon as possible.
How to Unlock Your Instagram Account
It's fairly easy to unlock your Instagram account. You'll need to fill in the My Instagram account was deactivated form. Here's how to go about it:
Go to the My Instagram account was deactivated page.

Once on the page, tick the option "I understand and wish to continue" before proceeding.

Go ahead and fill in the form. Enter your username and email address.

Explain that you believe your account was deactivated by mistake and that you haven't violated any of the platform's policies.

Once done, click "Send."
Instagram usually responds to account unlock requests within 24 to 48 hours. You may be asked to send a photo holding a piece of paper with the code they've sent you. The picture should be clear and original, without any photo editing, and it should clearly show your face.
If you don't hear back after 24 hours, consider contacting Instagram Support via the Help Center.
What To Do If Your Appeal Is Denied
Unfortunately, not all appeals are successful, and Instagram may opt to permanently deactivate your account. This happens in extreme cases, such as when you violate their terms of service multiple times.
If your appeal is denied, consider opening up a new Instagram account. But before doing so, ensure that you take the necessary steps to keep your account secure and follow Instagram's terms of service.
Be sure to use a unique password and enable two-factor authentication for additional security. Also, use a different username and profile picture so that you don't get mistaken for the previous account.
Finally, take it slow at first and follow Instagram's guidelines. Don't repeat the mistakes that got your previous account deactivated, and you shouldn't have any problems.
Avoid Instagram Deactivation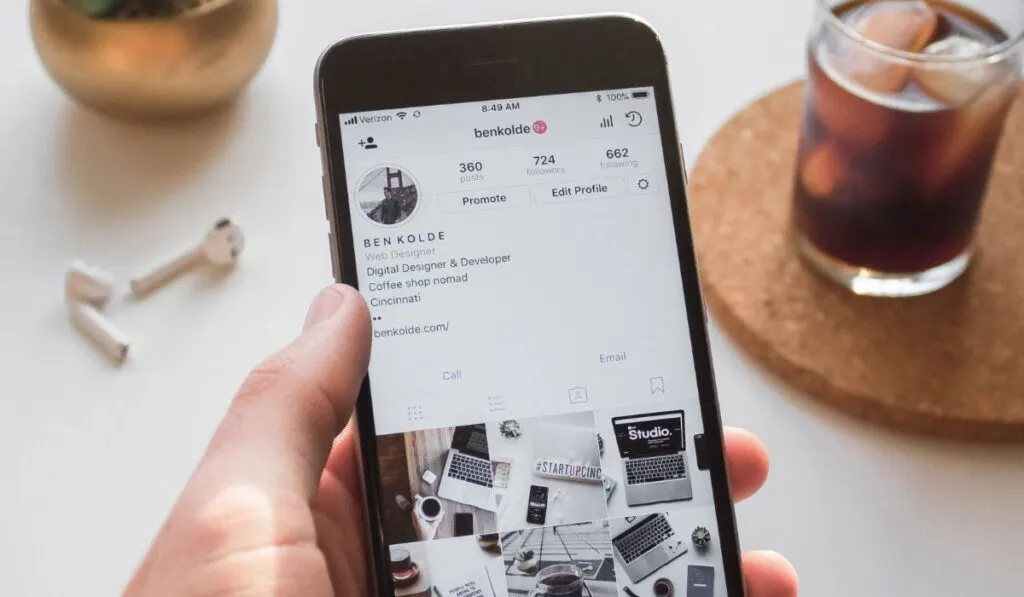 Now that you know how to unlock an Instagram account that has been temporarily locked, here are a few tips for avoiding deactivation in the future:
Follow the Instagram Terms of Service and Community Guidelines.

Don't send too many friend requests or follow too many people in a short period of time.

Avoid using third-party apps or automated services to gain likes or followers.

Only post photos or videos that you have the right to use.

Be respectful to other users, and remember that spamming isn't allowed.

Make sure your account is secure by setting a strong password.
Hopefully, you've been successful in unlocking your Instagram account. With these tips and tricks, you can prevent it from happening again.