Installing a second monitor is the dream of any computer owner. Having a secondary space to work with makes many processes way less frustrating and can double your productivity. However, many people may not want to spend the money needed to buy a second monitor. But, if you own an iPad, you may already have a device that can function as one.
You can use an iPad as a second monitor for your Mac computer by simply connecting them to the same WiFi network and using the Mac's control center to trigger the functionality. For users with older (pre iOS 13) devices or a Windows PC, several third-party apps can enable this feature.
Whether you're using Apple's Sidecar feature or a third-party app, connecting your iPad to your computer is a surprisingly easy process. Let's get a little more in depth into how it works.
How Do I Use My iPad As a Second Monitor?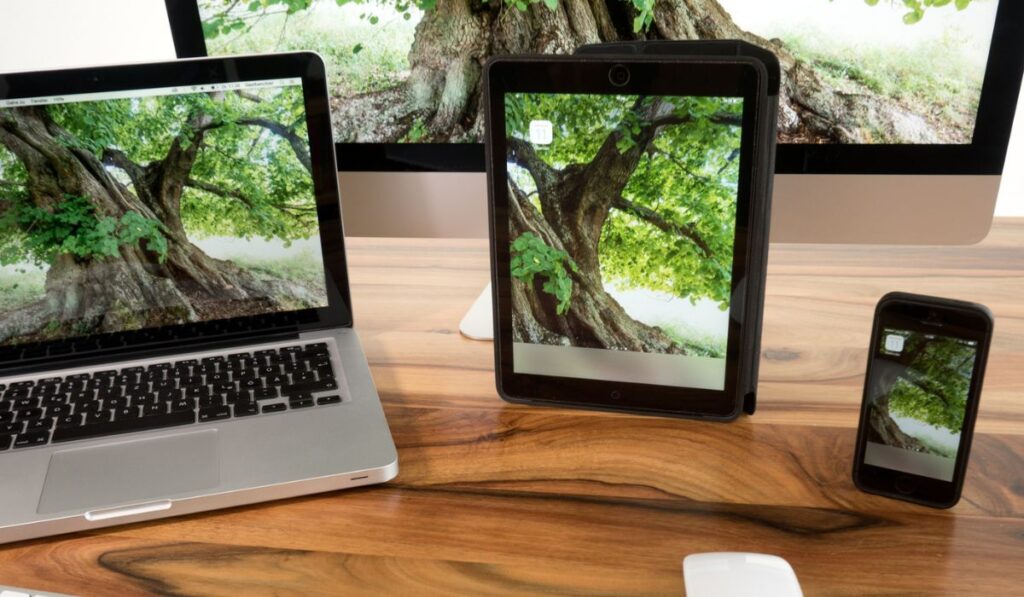 For iPad users with iOS 13 or later who also own a Mac computer with macOS Catalina (version 10.15 or later), you'll be able to use Apple's official Sidecar feature to connect the two devices.
Using the iPad as an extra external display is not just a neat trick, offering a simple productivity tool even if you're upgrading a smaller ipad to a second screen like the iPad Mini (on Amazon).
You still have options if of your two devices isn't the right OS, so don't fret. Several third-party apps can support older iPad and macOS versions.
Connecting Your Mac and iPad Using Sidecar
If you have the right OS on both your Mac and iPad, Sidecar is your best option. The only requirement is that you need to be logged into the same Apple ID on both devices.
Here's how to use Sidecar to turn your iPad into a second monitor:
Turn both devices on.

On your Mac, go to the Apple menu, then select "System Preferences," then "Displays."

Select "Add Display" and find your iPad.

Use the "Display Settings" menu on the same page to change whether you want your iPad to function as a mirror display or a second monitor.

Remember to click "Done" before you close the menu.
Connecting Your Mac and iPad Using Third-Party Apps
Even without the right OS version on either of your devices, you're not entirely out of luck. You may just have to connect the two through unofficial means.
Multiple third-party apps can turn your iPad into a second display. Here are three of the best options:
1. Duet Display
Duet Display is an app specifically designed by former Apple engineers to let you connect your iPad or even your iPhone to your computer. It can be used to turn your device into a second monitor or just to mirror your device's display onto your computer and vice versa. It is also extremely easy to use.
First, download Duet Display onto your computer via their website and then download their iOS app via the App Store.
Then you just need to open both apps and connect your iOS device to your computer via the lighting to USB cable you use to charge your device with.
Duet Display is a fantastic option to use your iPad as a second monitor, but it may not be accessible to those with low budgets.
Their iOS app costs $15 and if you want it to work wirelessly, you'll need to pay for a $20 per year subscription. It also requires that your iPad have iOS 10 or later and your computer have at least MacOS 10.9 or Windows 7.
2. Splashtop XDisplay
Splashtop XDisplay is best for those looking for free options and those with older iPads. XDisplay supports iPads with iOS 7 or higher and computers with at least MacOS 10.9 or Windows 7.
You simply need to download their iOS app and their computer app and then connect the two via a lighting cable with both apps on.
While both their computer app and their iOS apps are free, you will need to pay a fee if you want to use the service wirelessly.
3. iDisplay
iDisplay is another option. They require that you have a computer running MacOS 10.9 and an iPad running iOS 8 or later. The main draw for iDisplay is that it also works on Windows computers dating all the way back to Windows XP.
Like Duet Display, all you need is to download both their desktop app available on their website and their iOS app available on the App Store and connect the two devices. Similarly, their iOS app is $15.
However, you do not need a subscription to connect over Wi-Fi using iDisplay. That said, the app currently has a 1.9 out of 5 rating based on 98 ratings on the App Store.
Unless you have a really old Windows computer, you might be better off using another service.
Can I Use My iPad As a Second Monitor On a PC?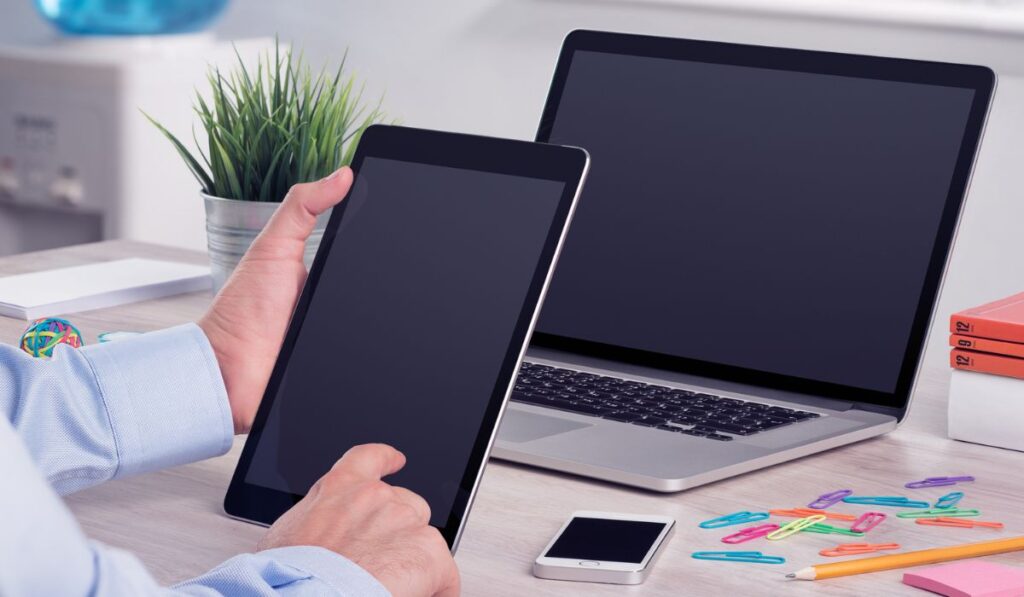 All of the third-party apps mentioned above are capable of running on Windows devices. XDisplay and Duet Display are both capable of running on Windows 7 and newer PCs. If you have an older PC, iDisplay can run on PCs with Windows XP and higher.