High-quality sound could be just what you need to take you from an amateur streamer with a few followers to a pro with thousands of subscribers. That being the case, getting a top-of-the-line USB mic might do the trick. But how exactly do you use a USB microphone on a PlayStation 4?
To use a USB microphone on a PS4, you need to first plug the microphone's USB cable into the console's USB port. Then, go to Settings > Devices > Audio Devices and select the USB microphone as your audio input device.
Now that we know the basics, let's dive in to the details so that you'll have a comprehensive understanding of how to use your USB mic. We'll also find out how you can fix any issues that might arise when connecting a USB microphone to your PS4.
Can You Use a USB Microphone With a PS4?
You can use any USB microphone with your PS4 (on Amazon). The USB microphone could be a great addition to your setup if you're looking to get the best sound possible while streaming your gaming.
One of the best USB microphones for an avid gamer is the Razer Seiren X USB Streaming Microphone (on Amazon). The Blue Snowball USB Microphone (also on Amazon), meanwhile, makes a great choice for a beginner.
Normally, you would use a microphone headset with a 3.5 mm audio jack plugged into your controller if you wanted to communicate through the game chat. That's a fine option, and it works well if all you want to do is chat or perfectly coordinate and execute a strategy with your teammates.
However, audio quality can be a big deal if you're a serious gamer and streaming regularly. A mic that's independent of your headphones can make a massive difference.
When streaming, your audio needs to be a cut above the average, and most important of all, you don't want any annoying sounds to be sent out to your viewers. There's nothing more annoying than listening to a stream, and all you can hear is breathing sounds or loud lip-smacking.
A USB microphone like the Blue Snowball can seclude the surrounding noise so only the sound you want your viewers to hear passes through. If you're willing to spend a bit on improving the audio quality of your streams, it would also help to get a pop shield and a mic stand.
How to Set Up a USB Mic on a PS4
Setting up a USB mic on a PS4 is quite straightforward. Follow these steps to connect your mic to your console:
Plug the microphone into the PS4 USB port on the front slot or the one to the right.

Turn on your console, go to the dashboard, and select your avatar to log into your account.

Tap down your analog stick to access more options.

Find the Settings icon by scrolling to the right side of the 'Options' tab, then press the 'X' button to select it.

On the Settings tab, scroll down a bit, find 'Devices,' and select it. (Its icon is a keyboard and a controller).

Go to the second option down labeled 'Audio Devices,' and choose it.

Ensure the USB microphone is on the list of input devices first, then drift over to the 'Input Device' and press 'X' to change it to the mic.
How to Set Up a USB Headset on a PS4
Setting up a USB headset on your PS4 is also a breeze. The steps are pretty much similar to those for setting up a USB mic. Here's a quick guide on how to do it:
Plug your headset's USB cable into the USB port on your PS4.

Go to Settings and select 'Devices.'

On the Devices tab, find 'Audio Devices' and select it.

Choose the USB headset as your audio output device.
Troubleshooting Tips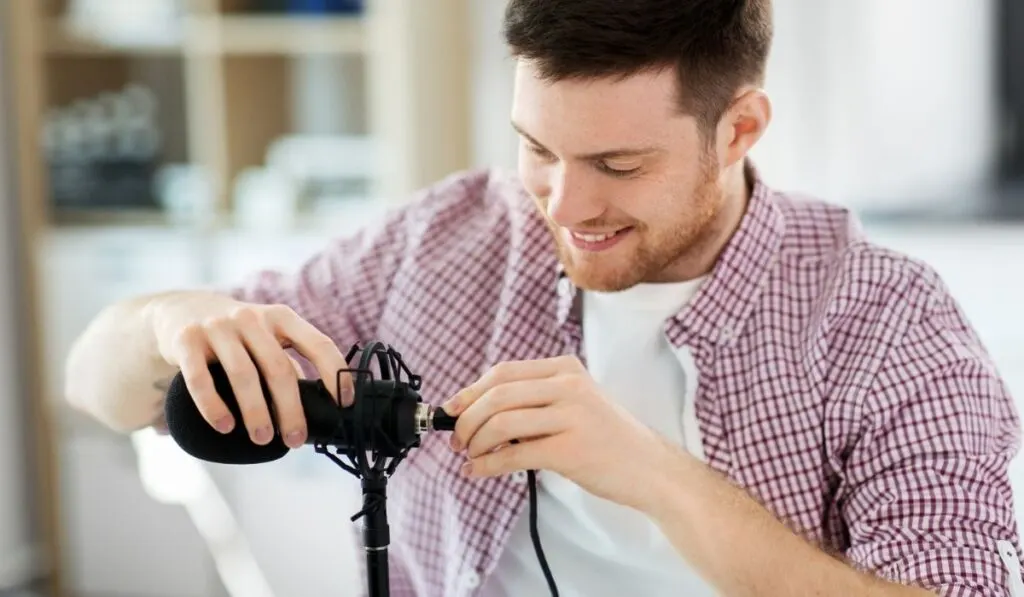 If you've tried connecting your USB microphone or headset to your PS4 but it's not working, the following troubleshooting tips might resolve the issue.
First off, make sure that your microphone boom isn't loose. Connect your headset to your PS4 controller and disconnect the mic boom by yanking it out of the headset.
Plug the boom back in after unplugging the headset. Once you've replugged the headset, connect it to your controller and check if the microphone works.
Sometimes, the USB microphone or headset also won't work on your PS4 due to the wrong settings. Access Settings on the PS4 dashboard > Devices > Audio Devices to change the settings. Select the USB microphone or headset as the audio input device you want to use and adjust its sound input level.
You could also reinstall your USB headset if those options don't fix the issue.