Using a controller with paddles can hugely impact your overall gaming experience. That's why many pro gamers use them when playing some of the most competitive and popular games. However, the newly released PS5 has many gamers wondering whether you can get paddles on the controller. So, can you?
There's no official first-party accessory for PS5 back paddles, which is odd since they are available for the PS4. At the moment, only third-party add-ons or controllers can give the PS5 controller rear buttons and/or paddles.
Let's look at how the rear paddles can affect your gaming and determine if the controller paddles are worth getting.
Can You Add Paddles to a PS5 Controller?
The only way to add paddles to a PS5 (on Amazon) controller is with third-party accessories. Unfortunately, Sony hasn't yet created an official first-party add-on for DualSense rear paddles. However, there are many third-party accessories available that offer the PS5 controller DualSense back buttons.
You'll have to wait for an official solution until Sony releases its DualSense back button add-on. However, you might not have to wait that long since Sony has recently patented plans for a DualSense rear button, meaning such an accessory is already in the offing.
Third-Party Paddles
Third-party manufacturers have spotted this niche and taken it upon themselves to lend a helping hand. This assistance comes with a catch, though, as the accessories are rare, and you'll have to pay top dollar to purchase them.
You could go for eXtremeRate's programmable back button and remapping kit (on Amazon), which isn't too expensive. For something more robust, you could opt for a HexGaming PS5 controller (on Amazon) with back buttons or place an order at HexGaming for a customized Rival DualSense controller with rear paddles.
Do PS5 Controllers Come With Paddles?
PS5 controllers don't have any rear paddles which allow for instantaneous inputs. It's a strange omission since PS4 controllers have the back button attachment. Fortunately, third-party PS5 controllers have dropped, and they are incredible.
The in-demand Scuf Reflex series is a compilation of three new pads specifically designed for PS5. While they appear to share a similar design as Sony's DualSense controllers, these pads have plenty more features. The most noteworthy of those would be the remappable paddles at the back, giving additional control and flexibility to the pad.
What is the Point of Paddles on a Controller?
Controller paddles are good for gaming as they offer the ease of split-second inputs. Usually, when holding the controller, most of the control comes from your thumbs because you use them to guide the analog sticks and press the buttons.
Competitive Gaming
The paddles are handy, especially in competitive gaming, where you can win or lose in an eyeblink. When holding the controller, you might encounter in-game situations where your thumb's abilities are limited. Take jumping while aiming, for instance.
In the game, jumping calls for you to take your thumb off the analog stick, which leaves you without control for a few milliseconds. That's all it takes to lose. Playing video game competitions means that the prize money and ranking are up for grabs, so it would be best to equip yourself with the paddles as they might save the day.
Reflex-Based Gaming
Additionally, controller paddles are great for particular games like reflex-based first-person shooters and extra competitive ones like Fortnite. They even go well with story-driven games as they enable you to be in total control all through.
Are Controller Paddles Worth it?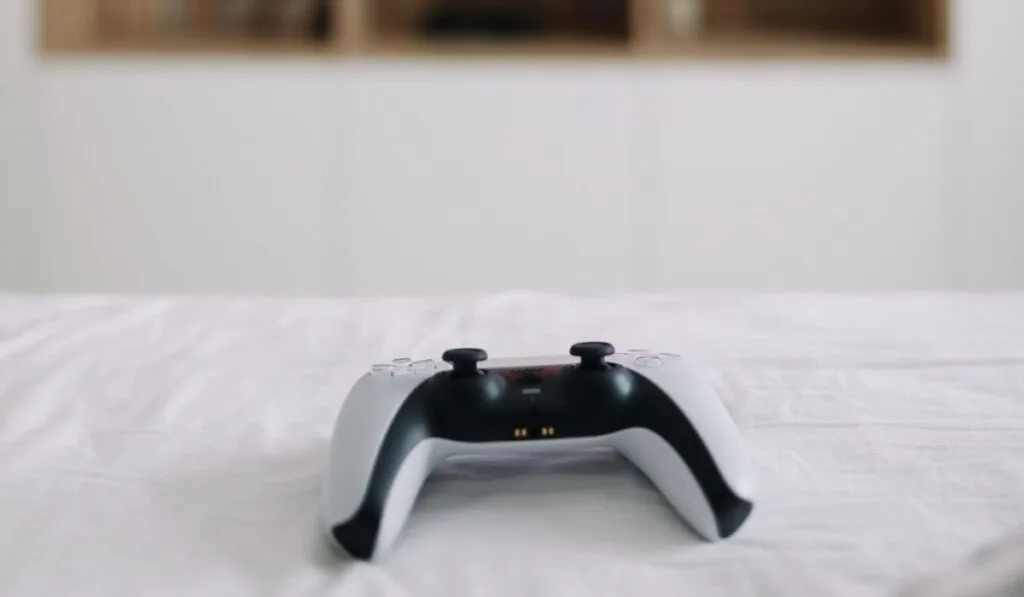 If you're playing competitively, then yes, controller paddles are absolutely worth it. One of the main aims of any pro-oriented controller is the aptness to shave off milliseconds, which is vital significantly.
They aren't that essential for casual gamers, but they could be just what you need to sharpen your skills and be able to go toe to toe with pros in games like Call Of Duty: Warzone. They are high-priced, so be ready to see this as an investment with a payoff that could be rewarding.
Easy to Use
What's more, controller paddles aren't that difficult to use once you get the hang of things. You might take a while to learn how to use them, but it won't be very long. Most of us have been gaming since we were kids, and the conventional way is so deep-rooted that it causes a steep learning curve whenever we try something new.
Using the other fingers to control the game might feel weird, and some don't see the point in learning how to use the paddles, especially if the traditional way works just fine. However, it could be worth braving out the early learning phase if you want to compete with elite gamers.