Until Sony unveils its latest gaming controllers with high-performance in-built microphones, you'll need an external mic to record high-quality audio on the PlayStation 5. A USB microphone comes in handy if you want to enjoy a truly immersive gaming experience on your console. So, how do you set up a USB microphone on a PS5?
Connect the USB microphone to your PS5 console and choose the profile you use. Go to Settings > Sound > Input Device. Select the microphone you've connected from the list of devices, then navigate back to the sound settings to adjust the microphone level.
If you've tried connecting various wireless microphones to your PS5 without success, using a USB mic will be a quicker, easier option. Let's take a look at out how to hook up a USB mic to your console, how to set up a USB headset, and the best tips for formatting your audio.
Can USB Microphones Be Used With a PS5?
The PS5 (on Amazon) supports most USB microphones and other accessories like keyboards, mice, and wired headsets with sound cards. While you might get frustrated trying to connect a Bluetooth mic, the PS5 allows you to directly connect and use a USB mic without going through a complicated setup procedure.
Unlike Bluetooth audio devices, your PS5 console will recognize a USB mic and route the audio input properly. Likewise, it will recognize a USB headset like the HyperX Cloud II (on Amazon), allowing you to transmit the audio through the Surround Sound 7.1 output. And if you only have a Bluetooth mic handy, you can use it on your PS5 by adding a Bluetooth transmitter.
So, if you'd like to create some amazing content and have quality audio recording gear already, you don't have to ditch it for Sony's Pulse 3D Headset. Just hook up your USB mic, tweak a few settings, and get going. And after you're through here, be sure to skim our Ultimate PS5 Owner's Guide for more on how to manage your console and especially the audio and mic side of things.
How to Set Up a USB Microphone on a PS5
If you're looking to broadcast your gameplay or simply chat with other players in a multiplayer game, a good USB mic will help you get professional audio quality. After you've set up your headset, these are the steps for connecting a USB microphone to PS5:
Turn on your PS5 and navigate to 'Settings.'

Scroll down to 'Sound,' then go to 'Input Device.'

Now, connect the USB microphone to your console. Choose the profile you want to use when you get the prompt "Who's using this microphone?"

Click on 'Input Device' and select the microphone you've just connected from the list. It'll be something like "USB Microphone (Blue Yeti)," or "USB Microphone (CMTEK)."

Navigate back to 'Audio Output,' then set 'USB Headset' if you're using one.
Your console can now route audio from your microphone to your headset. You can also adjust the microphone level and toggle off the option for 'Switch Output Device Automatically.'
And lastly if you run into any audio issues or mic feedback, be sure to check out our complete guide on fixing PS5 mix echos next.
How to Set Up a USB Headset on a PS5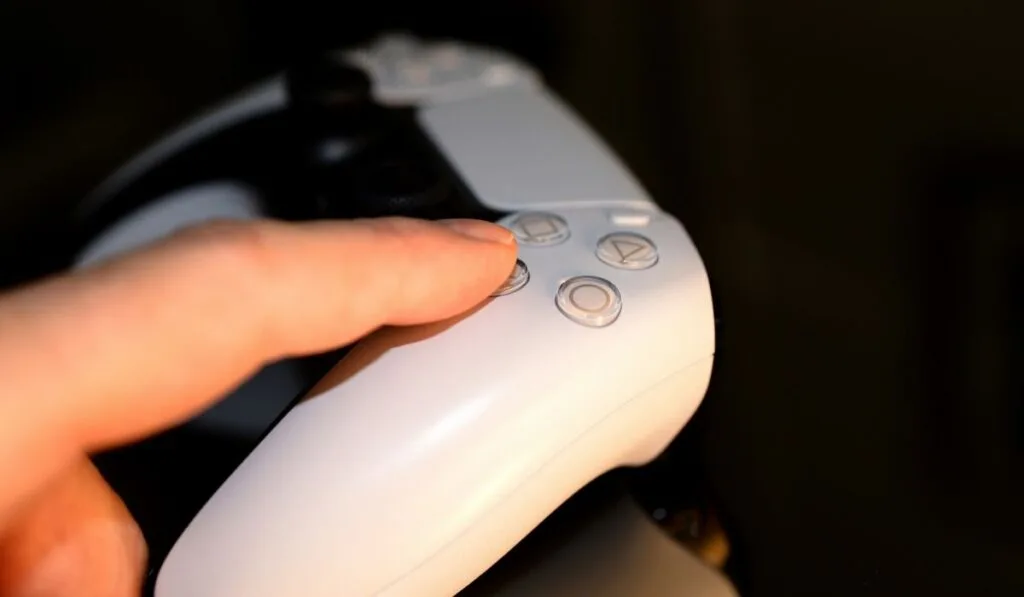 If your headset isn't wireless, or you don't want to connect it via the 3.5 mm jack on your DualSense controller, you can still hook it up via USB. Here's how to set up a USB headset on your PS5:
Connect the microphone to the USB port in front of your console.

On the main menu, open 'Settings' and navigate to 'Sound' with your controller.

Select 'Microphone,' then set your gaming headset for 'Input Device.'

Mute the controller microphone if you'll be using an external microphone.
Tips for Audio Formatting Your PS5
Choosing the best audio format for your PS5 depends on your audio system, the HDMI port you'll use, and whether you're using a soundbar. Moreover, before you pick what works best for you, it's important to understand that PS5 currently supports the following audio formats:
Linear PCM

Bitstream (DTS)

Bitstream(Dolby)
Linear PCM is the default audio format on PS5 that works well on most regular sound systems and high-end soundbars alike. It's a favorite choice among game developers and gaming pros because it uses uncompressed audio data and experiences no audio lag.
DTS is the second-best audio format on PS5, using compressed audio data to improve sound quality. The only caveat is that it introduces slight audio lags as the console tries to process the data. Still, DTS will give you a remarkable audio experience if your soundbar supports it.
Dolby is also designed to beef up audio quality by compressing audio data, but the trade-off is that it can lead to delays as you play. However, you likely won't notice this when gaming at 30 fps on PS5, and you can settle on Dolby if your soundbar or sound system supports it.
Savvy gamers use the following audio formatting tips on PS5:
Linear PCM
Use Linear PCM if your sound system or sound bar works with HDMI eARC. This way, you'll be able to play seamlessly in performance mode if that's your main criteria.
With Linear PCM audio format, PS5 does all the audio processing and sends back the output data to your speaker system or soundbar, giving no delays. Be sure to use the HDMI eARC ports and HDMI 2.1 cables. Otherwise, Linear PCM that supports HDMI ARC only will downmix the audio to 2.1 channels.
DTS Format
If the soundbar or sound system you're using only supports HDMI ARC, try using the DTS format or Dolby Bitstream to get the surround sound quality. Your console will compress the audio data and send it back to your sound system for decoding and decompressing, introducing a slight lag with the output.