Xfinity is the largest cable internet provider and most-used broadband connection in the United States. Homes and families across the nation use Xfinity services daily. But some households need two separate internet connections, confusing customers.
Yes, but you will need to contact Xfinity customer support to connect separate accounts in the same household. An Xfinity tech must install a separate internet line for two individual accounts. And you can use different modems or routers in the same household.
Don't worry if you're confused about how to use separate Xfinity accounts in the same household. There's a lot to consider, and we cover everything you need to know in the article below. Read on for more information.
Can You Have 2 Xfinity Internet Accounts in One Household?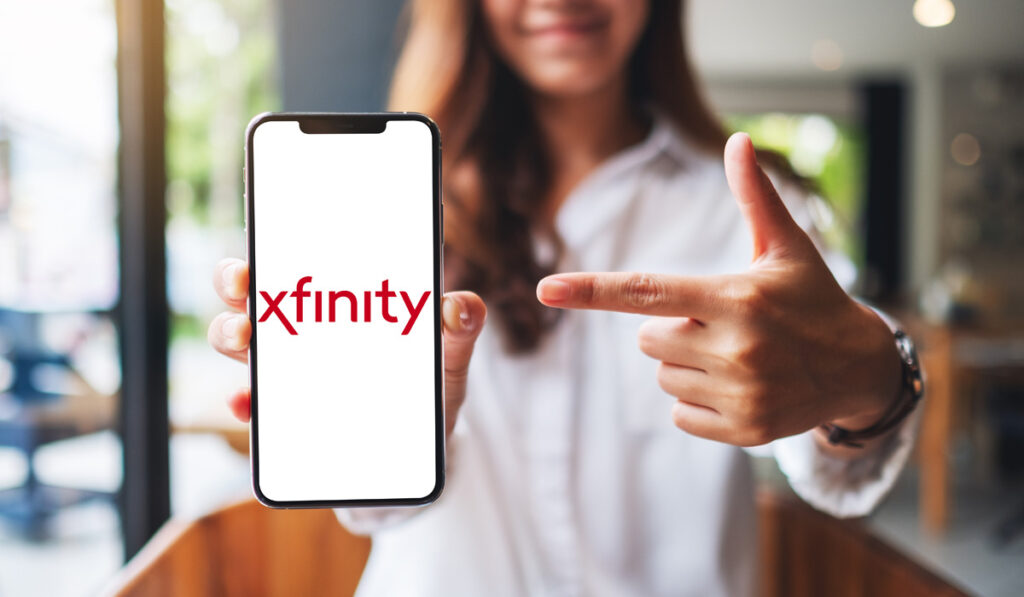 There might be a scenario where you need two Xfinity Internet packages on separate accounts in the same household. For example, you might need individual business and personal connections or have roommate issues. Unfortunately, the solution is not straightforward.
Some sources say you cannot have two Xfinity Internet accounts in the same household, while others say you can. Some users have succeeded with two internet accounts, proving it is possible.
What to Consider Beforehand
You should keep these considerations in mind if you need separate Xfinity accounts in the same household:
You might need to jump through customer service hoops and speak with multiple agents.
Some agents say separate accounts are possible if you tweak the address. However, adjusting the address may or may not be necessary.
The Xfinity tech will need to install a separate internet line.
The modems should not interfere with each other, as long as users aren't video streaming simultaneously through devices like Xfinity Flex.
Can You Have Multiple Modems in the Same Household?
Yes, having two modems in the same household is possible. That being said, you'll need an additional hard line of internet service. Most Internet Service Providers (ISP) allow one device per account, meaning you'll need to pay for other services if you require a second modem.
Can You Have Multiple Routers in the Same Household?
Yes, it's entirely possible to use multiple routers in the same household and on the same network. That being said, you might need to inform Xfinity and specially configure the router. There are several advantages to having two routers in one household, including:
Additional Support: Wired Ethernet routers can only support a limited number of devices. Two routers provide extra Ethernet ports, allowing multiple computers to use the network.
Wired or Wireless Network Configurations: You can use multiple routers for wired and wireless networks, allowing devices to connect with Wi-Fi or ethernet. Additional routers are excellent for a few wired connections alongside wireless devices.
Improved Signal Range: Two routers on a single Wi-Fi network can increase the range and allow more devices to access the network from further distances.
Network Isolation: If some computers utilize large file transfers or online gaming, you can install those systems on one router. Using those computers on one router prevents them from affecting the network traffic and other devices.
And sense we're talking hardware, we'll go ahead and mention that we recommend the use of the Motorola MB8600 DOCSIS 3.1 Cable Modem (on Amazon) paired with the TP-Link AX5400 WiFi 6 Router (on Amazon) for cable internet connections. Especially through Xfinity.
How to Link Your Xfinity Accounts
It's possible to link and unlink accounts with your Xfinity ID. Xfinity will send you a notification through text or SMS. You might also receive a notification to link your accounts via email or phone.
You must confirm the invitation to link your Xfinity ID to another account. You can create a new profile if you don't want to link your accounts. If you use your Xfinity ID, you must confirm which accounts you're linking and follow additional prompts.
If you want to unlink your accounts, you can do so from the Settings Menu. Use the drop-down tab to locate the accounts, select Edit, and click Unlink account to finish.
How to Set Up Your Hotspot
Xfinity allows customers to set up hotspots with a straightforward process. Hotspots allow you to share internet access without providing your Xfinity password.
Xfinity also provides customers with millions of hotspots nationwide that don't use monthly data.
You must enable Wi-Fi on your device when searching for a hotspot. For example, if the hotspot is from Xfinity, you must connect to XFINITY or Xfinity Wi-Fi.
XFINITY is a secured connection, while Xfinity Wi-Fi is not. You can utilize the Xfinity Hotspot Map for more locations. Featured Xfinity hotspots are beneficial for individuals who are not customers.