BIOS stands for Basic Input/Output System, and it's responsible for the core settings and components of your HP laptop. It controls your CPU, your hard drive, and other aspects of the computer. Most people never access the BIOS because they don't need to, but there are certain instances where it's useful to know how to get to it.
You can access BIOS by repeatedly pressing the esc key upon startup and then pressing F10. The BIOS can be used to change hard drive settings, view the laptop memory, reset the computer, and adjust the boot order, among other tasks. Be very careful when changing anything in the BIOS.
Let's take a closer look at how to access the BIOS on an HP laptop, including how to get into it, why you might need to, and whether you should update your BIOS when the manufacturer makes a new version available.
What Is BIOS?
BIOS stands for Basic Input/Output System. It's a chip inside of your computer that provides the very basic initial software that your computer uses. It's what you'll see when you boot up your laptop for the first time and go through the basic functions of your computer, since it controls the basic system settings.
How Does BIOS Function?
The BIOS has a few functions on your laptop, including:
Changing hard drive settings, such as the password and security

Viewing the amount of memory the laptop has

Running diagnostics to determine any initial problems

Changing the power button

Controlling and changing the CPU performance

Altering the fan and the speed settings
As you can see, BIOS performs at the very basic level needed to make your laptop run. If you're using your computer for browsing every day activities like watching movies and editing documents, then you won't usually have to access the BIOS; it mostly runs in the background.
For this reason, it's not always essential to know what it does and how to access it, but that's not always the case. You may need to access BIOS to fix basic problems or attain certain knowledge about your laptop.
How to Set Up BIOS on an HP Laptop
To access BIOS, follow these steps:
Press the power button.

Keep pressing the esc key, and the startup menu will open.

Press F10 and you should see 'BIOS Setup Utility.'
You should be very careful when accessing the BIOS. As these settings are integral to the running of your computer, uninformed changes can do a whole lot of damage. Do your research before messing with the BIOS and ensure any changes you make are essential.
As well as the changes it can make, the BIOS can also present a list of information about your computer so it's easy to see it at a glance. This includes:
Product name

Total memory

Battery serial number

System board ID

Build ID

Operating system

System log
You can then access the different menus to make changes, such as to the security of the computer, the fan speed, etc.
What to Do if You Can't Access BIOS
If you can't access your BIOS, you should follow a few steps:
Access the 'Start' menu in the bottom lefthand corner.

Choose 'Updates and Security.'

Choose 'Recovery.'

Choose 'Restart.'

Choose 'Troubleshoot.'

Choose 'Advanced.'

Choose 'UEFI Firmware Settings.'

Choose 'Restart' again.
This should help. The main reason most people can't access BIOS is because the computer restarts so quickly, and it usually isn't an issue with the BIOS itself.
Why Might You Need to Access the BIOS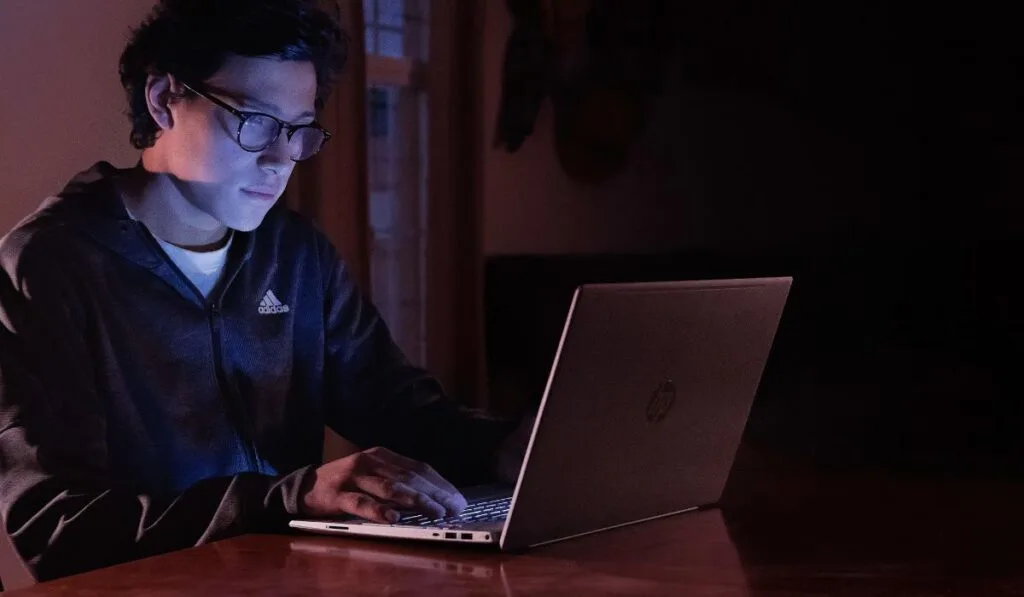 Maybe people won't ever need to access the BIOS, but there are times when you might need to do so, including for the following:
Change the Boot Order
You might want to change the boot order if your operating system's files are stored on a different device than the typical hard drive. This lets the computer start up quicker and with more ease; otherwise, it will use a default order to go through when checking what it should refer to.
Change the System Password
If you have an overall system password for security, then you'll have to access the BIOS in order to change it. Since this password is critical to the computer's operations, make sure you remember it. Otherwise, it can cause issues with the whole computer, and you may not be able to access anything again.
Power Management
You can also set your CPU to only run at full capacity when necessary. For example, if you're running a large program or game that takes up a lot of power, you can set the CPU to run at 100%, whereas it can scale it back if you're just browsing the internet or watching a movie.
Reset to Factory Settings
You can also use the BIOS to reset your computer to factory settings. This isn't a decision that should be taken lightly, because a rest will cause you to lose all of your data.
Some reasons you might need to reset your computer back to factory settings include:
Poor performance

Malware

Bugs you can't get of
Do You Need to Update Your BIOS?
Many people never update their BIOS, but sometimes manufacturers do release upgrades for them. It's important to check if there are potential updates for your BIOS, because they don't only introduce new features. Sometimes, they also iron out performance issues or bugs in the old version.
You can check your current version with these steps:
Press Windows + R.

Type 'msinfo32.'
Your current BIOS version will be listed. You can then check the manufacturer's website to see if this is the latest version and, if it's not, you can download the new one.
While it's not absolutely imperative to have the newest BIOS at all times, it's optimal for the success and function of your computer (and the support of the manufacturer should anything go wrong).