One of the flaws of the PlayStation 5 is the poor in-game communication systems (in multiplayer games). The voice chat function, for instance, stops working when the screen is loading, causing an interruption in communication. Also, with regard to the overall audio quality, it's largely unimpressive. If you're a fan of video conferencing software, then you may have wondered: Can you video call with friends on the PS5?
You can't video call on the PS5, and it's unlikely that the console will ever have a video chat or call feature. Sony does not have plans to introduce video chat capabilities on the PS5, so you may have to look at alternative modes of video-chatting with friends.
Quite a lot of people think that the fact that video chat does not exist on the PlayStation 5 is somewhat strange, especially because it has a first-party camera. Because of this, people would opt for Voice Chats and Parties. However, joining a voice chat on your PS5 might require more effort than you expect, and that's why we'll outline the steps you need to not only create but also join a voice chat on your PlayStation 5 below.
Can You Video Call on the PS5?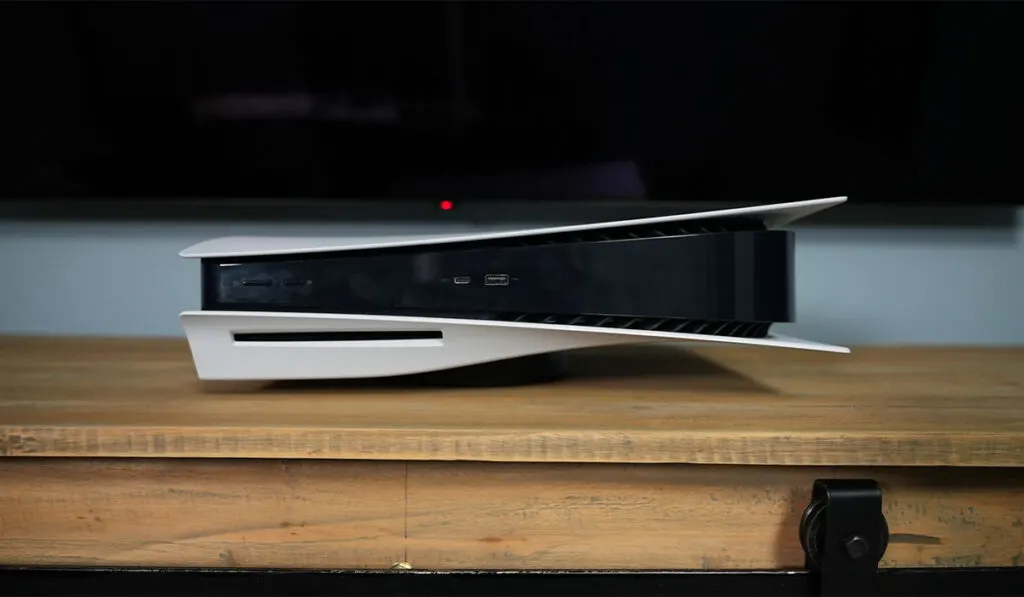 Not at all. You can't make a video call on the PlayStation 5 because it isn't equipped to do so. You can screen-share or mirror your phone to the PS5 console to get video calls on your phone to it, but they'll still use your phone's camera and mic. So, for instance, you can join Zoom and screencast it, but your attendees on the TV screen won't see you sitting in front of your PS5–they'll see whatever the smartphone camera is seeing.
There are alternatives that you can use and we'll be talking about them below. After this, you can skim our Ultimate PS5 Owner's Guide to understand just what the PS5 is and isn't capable of, but for now let's talk about some solutions to this video-calling conundrum.
Other Connection Options You Can Try
Although video calls aren't possible, there is a group messaging system on the PlayStation 5. This consists of Voice Chats and Parties, which you can use to reach your pals in real-time. However, you first need to set up a new 'party' to make use of it.
Creating a Party
If you intend to create a new party so you can communicate with your friends, you'll need to:
Tap on the PlayStation button to open the control center. From the options, select Game Base.
You'll see the Parties tab right there. Tap on the + icon followed by Create Party.
Choose the players you want to have in your party.
Choosing players who you're already in a party with will show those parties. Choose the Create New Party option if you want to start a new party with these players.
To start a conversation, send a message.
If you want to start a Voice Chat, this is what you have to do:
Go to the control center by pressing the PlayStation button. After that, click on Game Base.
Choose the party or online friend you wish to have a voice chat with from the Friends tab or Parties options.
Click on Voice Chat.
Click on Join.
The voice chat starts. You can use the voice chat card to manage your chats in the control center. Anyone can join the voice chat as long as they're a member of the party. If you want, you can also add other friends and players to your party and the voice chat.
You will get a notification in the top-right corner of your screen if anyone from your party starts a voice chat. To proceed to join the voice chat, click on Join. You can also use Share Play and Share Screen to share your games with members of your party.
Using Discord
Basically the gold-standard for video-game chatting is now Discord. This app handles text and audio-based communication, and it's designed with gamers in mind.
We have a separate post on how you can use Discord on your PS5, but the short story is it's a simple, effective option that will allow you to make sure you can communicate with your teammates and friends during multiplayer games (and the load screens!).