If you're late for an online meeting or video call and can't find your webcam (or don't have one in the first place), you can use your GoPro instead. While GoPros aren't designed to be used as webcams, they have excellent video quality, and there's no reason not to use one if you're in a pinch.
Most GoPro HERO Black models — including HERO4 Black and newer models — can be used as webcams. You'll need to connect the GoPro with your computer via a micro HDMI cable and a Cam Link dongle. GoPros with GoPro Live can be connected wirelessly, but you'll need to install the software for this.
GoPros provide better video quality than most webcams, but some models may pose challenges with the audio. Let's take a look at exactly how to use a GoPro as a webcam and which models are compatible.
Can You Use a GoPro as a Webcam?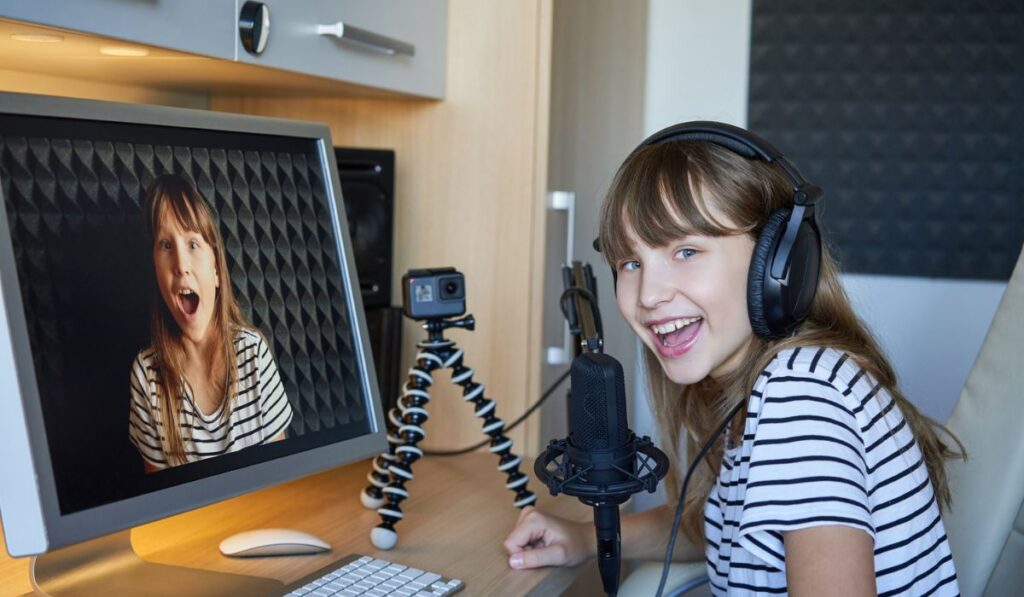 If you don't have a regular webcam or your webcam isn't working, you can use a GoPro in place of it. The latest GoPros even have a webcam mode, and older models can still be used as a webcam.
The audio and video capture quality on GoPro is great, and the GoPro can easily connect to your computer or laptop.
However, you'll need a few extra cables and a tripod for setting up a webcam with your GoPro. If you connect your GoPro correctly, you'll easily be able to connect streaming software with your GoPro.
While there's no harm in using your GoPro as a webcam or dashcam (as some people do), you shouldn't expect support from GoPro on how to set up your GoPro since they don't recommend using it as a webcam. Fortunately, you can get setup support from us!
Are GoPros Good Webcams?
GoPros make excellent webcams, but only if you set them up correctly. The latest GoPros have a webcam feature with perfect video capture and a frame rate of 30fps or higher.
You also have the option of setting the GoPro on 720p or 1080p, which is on par with most regular webcams. The latest GoPro models have the best video quality, but slightly older models aren't bad either.
While GoPros do have excellent video capture, it's getting the camera in the right position that's a problem. If you can get your hands on a decent GoPro mount that fits on your laptop or desk at the perfect angle, it's great.
However, if the mounted versions don't give the right picture, you'll have to adjust the GoPro with a tripod stand, books, or any other support you can get your hands on.
Another problem you'll face with using GoPros as webcams is a lack of configuration options, no audio capture in webcam mode, and the fact that your GoPro won't adjust to changes in background lighting.
If you can control the background lighting and only use the GoPro for video capture, then you shouldn't face any problems using it as your webcam.
So, unless you have a GoPro that can't be connected to streaming or video call apps, you can easily use it as a webcam. The latest models are easy to connect and have excellent video capture, making them the ideal alternative to a classic webcam.
Which GoPros Can Be Used as a Webcam?
If you're thinking of connecting your GoPro to a tripod and using it as a webcam, don't do it just yet. Not all GoPro models (our top choices) can be used as a webcam, and only the latest models have an actual webcam mode.
That said, some models released in the past decade may not have a webcam mode but can still be used as a webcam if you connect it properly.
Most HERO Black versions of GoPro can be used as webcams. The HERO4, 5, and 7 Black GoPros can't update with the latest webcam firmware but can still be used as a webcam. The HERO8 Black can be used as a webcam if you can connect a Media Mod.
The latest models, including the HERO9 (on Amazon) and HERO10 Black (also on Amazon), are the best GoPros to use as a webcam.
Some older GoPros can't be used as a webcam. GoPro Session Cameras and unnumbered HERO Cameras don't have HDMI outputs and therefore can't be used as webcams. You also can't use the HERO7 Silver and White or the Fusion and MAX 360-degree cameras since none of these have an HDMI connection either.
The minimum requirement for a GoPro to be used as a webcam is that it has a micro HDMI output.
How to Use GoPro as a Webcam
Unlike a regular webcam, you can't connect a GoPro to your laptop or computer with a simple cable. You'll need a special stand or clip that keeps the GoPro at the right distance, an HDMI cable, the latest firmware updates, and other tools, depending on your GoPro model.
Also, the process of connecting a GoPro is different on Windows and Mac, so check your device's requirements first.
The only software requirements you'll need to use a GoPro on your computer are:
GoPro Webcam app for the latest GoPro models: This will connect the GoPro directly to the streaming or video calling application.
Elgato cam link software: This software will automatically download when you connect the Elgato Cam link dongle to the system.
In addition to the above software, you'll need the following:
USB Charging Cable

GoPro Camera with micro HDMI output jack

Tripod or GoPro clip
Connecting GoPro on Windows
Make sure you have Windows 10 or a newer version installed. Previous Windows versions may not work with the latest webcam software.

Make sure the streaming or video call software is updated. It's easier to use OBS, but Skype, Zoom, and other video call applications will work just as well.

Connect the Cam link dongle to the USB port on your laptop. This will allow you to connect to the GoPro.

Connect the micro HDMI cable to the GoPro and the other end to the cam dongle and turn on your GoPro.

Go onto the camera settings on your PC and select HDMI output. Select 'Live' for uninterrupted streaming.

On the streaming or live calling app, select GoPro as your camera source. You'll be able to do this in the settings section of most streaming apps.
Connecting GoPro on Mac
Download the GoPro desktop software for Mac.

Connect the GoPro to the Mac via USB or by connecting a Cam Link dongle. If you have one of the more recent GoPro models, you can connect it via USB. Otherwise, use a micro HDMI to HDMI cable and connect the GoPro through a Cam Link dongle.

If the GoPro connects successfully, you'll see a GoPro icon on the status bar. The GoPro will also display a green light. You can now click on the GoPro icon to preview the camera and adjust the angles.

Adjust the resolution to suit your connection speed. Faster connections can run uninterrupted webcam video at 1080p. However, if you're facing connection issues, change the video quality to 720p. You can do this in the preferences menu of the GoPro app.
How to Use Your GoPro as a Webcam in Wireless Mode
If you have a GoPro 7 Black or newer model, you'll be able to use the GoPro as a wireless webcam or for a live stream. This eliminates the need for HDMI cables, a cam link dongle, or video capture card. The wireless mode works with the GoPro Live option and is convenient if you need an urgent makeshift webcam.
Steps to Use GoPro as a Wireless Webcam
Download Monaserver from Github for Windows or Sallar for Mac and follow the installation instructions.

Set your Network to 'Private' and copy the IP address.

Install OBS studio and the OBS Virtualcam plugin.

On your GoPro app, go into Live mode and click on 'Setup live.'

Under RTMP, you'll get a prompt to set up your RTMP URL. Enter 'rtmp://your IP address/live.'

Choose your resolution and set up a live stream. The GoPro should connect to the PC, and you'll see a red light in the RTMP menu bar. Click on this and copy the URL.

In the OBS app, click on '+' and choose media source. In the input URL, add the RTMP URL you copied previously. Untick the 'local file' box.

Save the settings. Your GoPro video will now be shown in the OBS app. However, you may still need to connect a separate device to record audio since the live mode will only capture video.
This is the most difficult method for connecting your GoPro as a webcam, and it'll take some patience, especially when you set it up the first time. However, once it's set up, you can use your GoPro wirelessly without having to buy a Cam Link dongle or video capture card.
Lastly, keep in mind that while the GoPro's video quality is slightly better than most webcams, it doesn't come with a webcam clip, so you'll have to get a separate stand to bring your GoPro on level with the PC.
Your GoPro tripod (on Amazon) should work in most cases, but you can also get creative and place the GoPro on a pile of books or anything else that will keep it stable.