If you own a Ring branded doorbell camera, you may be curious about whether you can get your video feed onto your Smart TV or another streaming device. Fortunately, the Ring is designed with this kind of compatibility in mind.
Viewing your Ring camera on a Smart TV is usually as downloading and setting up the Ring app on the TV. If it the TV isn't compatible, you may have to get an Amazon Fire Stick to enable this feature, and there are other options as well.
With the way devices are interconnected these days, it is easier than ever to access your Ring doorbell camera across multiple devices. Because Ring is an Amazon product now, it means that if you are already using devices like a Fire Stick or Echo, you already have built-in compatibility. To understand how these products work together and how to view your feed on your TV, read on.
Viewing Your Ring Camera on a Smart TV
Samsung Smart TV
When it comes to viewing your camera's feed on your smart TV, you have a few options. Keep in mind that not all models of Ring cameras are compatible with these methods, however, the Samsung Smart TV, assuming it's relatively new or built after 2018 like this Q60T which you can find on Amazon, is one model that should work just fine with Smart Things and Ring applications.
Setting Up the Ring Doorbell App on a Samsung Smart TV:
First, you will need to download the Ring app from the play store and set up your doorbell camera.
Once you have it set up, you should then download the Samsung SmartThings app.
From here, click add device in the top right-hand corner of the app.
Go through the setup process; you will need the credentials for your Ring account.
Once set up, you should be able to access your feed from your smart TVs home screen.
Setting Up the Ring Doorbell's Motion Detection Functionality
If you want your TV to display a notification when your motion sensor or your doorbell are activated, follow these steps:
Access your Ring app on your smartphone or tablet.
Navigate to the device you want to set up.
Enable ring alerts and motion alerts.
Now find your SmartThings app.
Under the setting for your doorbell, you should find controls to enable notifications.
Once these are set up, you should see a notification on your screen whenever the doorbell is activated.
Unfortunately, not all Ring cameras are supported by this method. If you own a Ring or a Ring 2, you are out of luck. This technique only works with the Ring Pro, Elite, and the New Ring 2020. If you don't own a Samsung smart TV or one of the compatible Ring models, there are still other options, however.
Setting Up the Ring Doorbell Video on an Amazon Fire Stick

The Amazon ecosystem of devices is designed for high compatibility and integration. The Ring doorbell cameras can be connected not only to your Alexa smart speaker and other Echo devices. It can also be accessed through an Amazon Fire Stick like this one (on Amazon). Here are the instructions on how to get your Ring video feed on your TV with a Fire Stick:
Download and install the Alexa app on your smartphone or tablet.
From the drop-down menu in the upper left-hand corner, navigate to the skills and games category.
Tap the magnifying glass-shaped icon in the top-right to search for Ring.
Once you have found the skill, click on it and then hit enable use.
It will prompt you to authorize, click through.
You will then be on a new page where you will need to search for your Ring on the network.
Click discover devices.
Once your doorbell has been found, you should have full connectivity with your Amazon devices.
What is so great about using a Fire Stick is that you gain access to all the great interconnected communication across your Amazon devices. This means that you can use your Echo devices to give commands to your Ring. For example, you could ask Alexa to view the front door; to play the last event from the Ring; answer the door, or have video through your TV and audio through your Echo.
Much like the Samsung method, this compatibility is only available with select models. If you have a Ring 2, Ring Pro, Ring Elite, or a Ring 2020, you can access this feature.
Can You Use the Ring Doorbell With an Apple TV?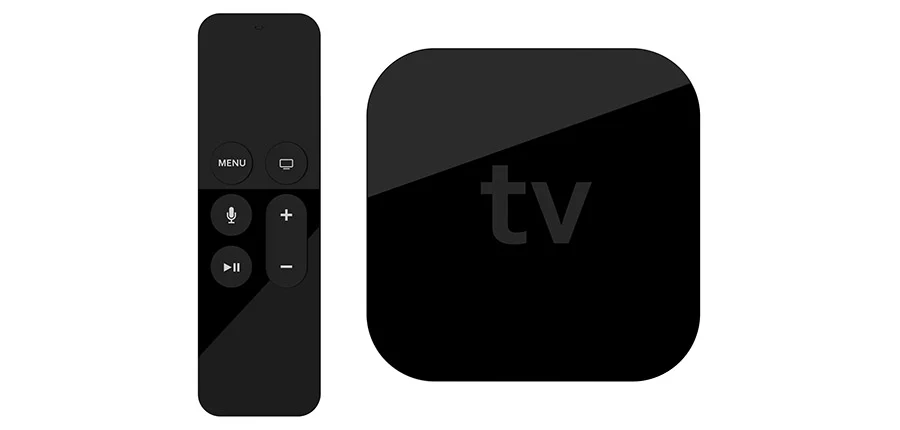 While the feature has been teased, there is currently no native solution to adding your Ring camera feed to your Apple TV. The support for it is not official, but you can use some third-party software to connect your devices. This fix is not for the faint of heart and will need a basic understanding of networking, so keep that in mind.
The solution is all based on a piece of software called Homebridge. This software is meant to bridge between Apple devices and smart home tech that is not supported by the company's Homekit framework. With a little bit of research and some setup, you can emulate Homekit on a computer hooked up to your network, and access plugins that are designed to add compatibility for your Ring doorbell.
This is much more complicated than the other methods but it's not impossible. If you are willing to do the work, you can access your video feed from your Apple TV. The Ring Video Doorbell is just another element to the ever-growing number of devices that are meant to integrate into a smart home network.
If you have the right hardware, like a Samsung TV or a Fire Stick, there is already compatibility designed into these devices that make it easy to access your feed and issue voice commands. With that said, it's worth learning about the difference between some of the Ring models, that way you can make more of an informed purchase.
Understanding The Different Ring Models
The ring has many different options, and some are more compatible across multiple devices than others. To get a firm understanding of how these devices can be connected to your smart TV or streaming device, we should first explore the differences between the various models, for instance, the Ring Video Doorbell 2.
Ring Video Doorbell 2
The second version of the popular Ring Doorbell Camera, this product offers a lot more in terms of features than the earlier iterations. The Ring Video Doorbell 2 (on Amazon) comes with a 1080p HD camera with built-in infrared capabilities. IR helps the Ring perform in low light settings. It also features a rechargeable battery pack and comes with Amazon Alexa compatibility that allows for notifications to display on your Echo devices.
This feature also supports smart commands and the Ring Video Doorbell 2 can display its feed across multiple sources. You can connect your tablet, smartphone, or PC to access the video stream through the Ring app. This version of the Ring has other features as well including what's been listed below:
Motion-Activated Alerts – Get push notification to your smartphone or smart home devices.
Two-Way Talk – To chat with people on the other side of the door.
Hardwired Option – If you don't want to deal with battery packs, you can hardwire the system.
Ring Video Doorbell Pro
The Ring Video Doorbell Pro (on Amazon) offers a more rugged and stable version of the popular doorbell camera to improve the previous model's functions. The main difference between this model and the Ring Doorbell 2 is that the pro version is meant to be installed using your current doorbell's wiring. This means the device has a constant source of power to better monitor the area.
Another key difference is the introduction of more advanced motion detection. With the Ring Doorbell Pro, you can set areas of interest in the camera's view so it can better keep track of parts of your yard. There are other features of the Ring Doorbell Pro as well, including the following perks:
Rugged Design – The device is designed to withstand temperatures from -5 degrees all the way to over 115 degrees.
Alexa Compatibility – Much like the Ring 2, the Pro is designed to work seamlessly with your Amazon home system.
Large Field of View – The Pro can capture 160 degrees horizontally and 90 degrees vertically.
Ring Doorbell Elite
The Ring Doorbell Elite (on Amazon) is the most advanced offering in the Ring series and it's the most stable and reliable of all the Ring models. It builds on the features of the Pro and offers more confidence in security by basing the Elite on power over ethernet technology. PoE is the standard when it comes to security devices like cameras (more on them in our guide) and can offer more integration with other PoE enabled devices down the road.
This feature makes the Elite more stable when it comes to connections, as both data and power are hardwired. Because of this, the Ring Doorbell Elite requires professional installation. Unless you know about running a network system using PoE or already have a security system in place that uses this technology, you should get a professional involved. The Elite model features:
Access to Liveview – This is the software that allows you to access the live stream of your camera's feed through the Ring App.
Access to Ring Protect Plan Subscription – This additional subscription allows you to access recorded video feed and download past videos.
More Advanced Talk-to-Talk – While other devices offer this feature, the Elite has included noise cancellation.
Ring Video Doorbell (2020)
The newest addition to the Ring family, the All-New Ring Video Doorbell (on Amazon) comes feature-packed with many favorites from the Ring 2 but with enhancements in hardware and software. Much like previous models, the new Ring provides crisp 1080p video and Amazon Alexa compatibility. There are a few areas where they have improved on the model:
Improved Motion Detection – Much like the motion detection on the Pro, you can set motion zones for customized monitoring.
Better Night Vision and Audio – Improvements in the hardware has allowed for crisper nighttime video and clearer audio.
Easy Setup – With just a few tools and half an hour, you can have your Ring installed and ready to go.
Conclusion
As you can see, you have a lot of great options for getting your Ring Doorbell on your smart TV, however, it's worth reading our other guides to really familiarize yourself with what's possible. And if you own one of the newer Ring Doorbell models, there's a good chance this setup will be relatively painless.
And the good news here is that, as the ecosystem of smart home devices becomes more advanced and interconnected, the hardware you already have may be updated with the functionality you're hoping for in the future.
That said, if you have to upgrade your TV or your Ring Doorbell model to get the functionality you want here, it may be a fair (or even low) price to pay if it increases your peace of mind when it comes to home security (more on Smart TV security and applications in our guide)