As exciting as the thought of a new PlayStation console might be, we always wonder how to make our gaming experience even better. Of course, a perfect network connection is also a game-changer, so we're sure a few of you have the question of which WiFi band to use on PS5.
5 GHz network is preferred for gaming on PS5 because it provides better speed, low latency, and higher bandwidth for high-resolution games. In contrast, 2.4 GHz has a better range but low speed, resulting in high-ping and increased lag.
If you are still wondering how to get the best network performance on PS5, we'll give you all the information you need right here. This article will focus on the differences between both WiFi standards and how you can use them to achieve the best online gaming experience.
Key Differences Between 2.4 GHz and 5 GHz Bands
Modern routers have both the 2.4 GHz and 5 GHz bands (also often referred to as WiFi standards). However, the bands differ in terms of the following key factors. We'll cover the details of why this is better for your PS5 below, but be sure to skim through our Ultimate PS5 Owner's Guide as a nice compliment to this discussion.
Speed
The 2.4 GHz WiFi band has a maximum theoretical speed of 600 megabits per second (Mbps). In contrast, routers with this 5 GHz WiFi standard can reach up to 1300 Mbps, which is great for online gaming and streaming activities. This speed, coupled with the lower traffic, can solve some lag issues on PS5 multiplayer games.
Distance
The 2.4 GHz band is more effective in terms of range – it has a maximum range of approximately 150 feet. On the other hand, the 5 GHz band is less effective and can only go up to about 30 feet. Its bandwidth falls off exponentially as you move away from the router.
Interference
The 5 GHz band is less congested than the 2.4 GHz band because fewer household devices work on 5 GHz. So a lesser interference means that you don't have to battle for bandwidth with other devices.
However, when it comes to interference by walls and other physical barriers, the 5 GHz band is more likely to suffer from it.
We can say that the 5 GHz band has better stability and less latency than the 2.4 GHz band. In addition, it gives better overall speed and more frequency channels, so you can stream videos or play online games without any hiccups.
Which Band is Better for Gaming?
You might have noticed that both the 2.4 GHz and 5 GHz bands have their own compromises. But when it comes to gaming, the 5 GHz band is better almost every time. Actually, if you have any PS5 internet connection issues, swapping networks is our first suggestion.
This is because the 2.4 GHz band has a lower speed or frequency, which significantly increases signal latency. That's why you might experience that annoying lag during streaming – especially noticeable when playing those online multiplayer games.
On the other hand, the 5 GHz band is a better option as it has a higher speed, which means lower latency and more bandwidth for high-resolution games, which require a lot of data. In addition, as the 5 GHz band is less congested, you are likely to have more bandwidth available even at low speeds.
For the extreme edge case of a user with two PS5s, you should consider putting your primary PS5 on one wireless band and the other PS5 on the opposite one to make sure they don't compete for traffic if they'll be used at the same time.
How to Change Your PS5 WiFi From 2.4 GHz to 5 GHz?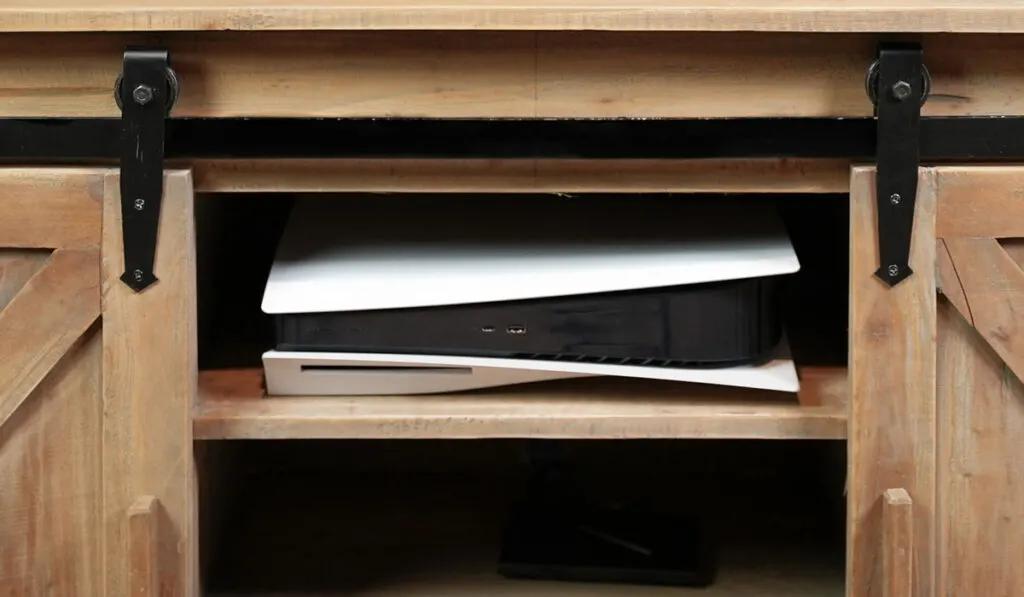 Now that we know the difference between 2.4 GHz and 5 GHz, you might want to configure your PS5 for a better WiFi connection. Here is how to change your PS5 WiFi band from 2.4 GHz to 5 GHz:
Step 1: Check if your router is compatible with the 5 GHz band
If you are using a good modern router, chances are it supports both 2.4 GHz and 5 GHz WiFi bands, so you don't have to worry about compatibility. However, you can confirm it by checking the router's specs or going to the encryption settings through your browser.
Some routers produce both WiFi bands simultaneously, while others allow you to switch between the two. It's up to you how you want to use it. If your router doesn't have simultaneous dual-band WiFi, you can switch to 5 GHz-only WiFi by following the next step.
Step 2: Change to 5 GHz on your router
Open the web browser on your PC, smartphone, or tablet and enter your IP address. You can find it by simply googling "What is my IP?" or by checking the network settings in your device.
A window will open with your router's login page. Default username and password are written on the back of your router. Otherwise, you can look for it in your router manual.
Once you have entered the login page, go to "Wireless," where you will find the option to either switch between your router's WiFi bands or simply separate two bands in two different SSID.
Either way, select the new SSID and password for your 5 GHz band. This is the WiFi you'll connect your PS5 with.
Restart the device and check if everything is working properly.
Step 3: Change your PS5 WiFi-Band
The next step is to change your PS5 network settings, and this is how you do it:
Turn on your PS5 console, connect it to your WiFi, and head to the "Settings" menu.
Then select the "Network" on the drop-down menu.
It'll open a window with two options: A connection status toggle button and a "set up a new connection or network" option. Select the second option, and it'll open a new window.
Here you can see all the available networks in your area. Your PS5 automatically selects the available network with the strongest signal. Here, select the 5 GHz WiFi you named in your router settings.
Enter your password, and now you should be using the 5 GHz band on your PS5.
Common Issues with PS5 and 5 GHz WiFi
Some users have reported that if there is too much congestion on your 5 GHz band, the PS5 will automatically change to 2.4 GHz. That is obviously because PS5 is designed to connect to the most stable WiFi.
If you are experiencing this issue, you can either reduce interference by moving your router to a better location or reducing the number of devices on the 5 GHz network. You can also re-configure your router setting back to a dual-band, so your game doesn't stop every time there is congestion on the bands.
But even if the router connects back to 2.4 GHz, you get a speed up to 600Mbps, which is more than enough to stream 4K HDR on PS5. However, this speed highly depends upon your internet service provider and location. The average WiFi speed in the USA is only 86.04 Mbps.
How to Improve PS5 WiFi Connection?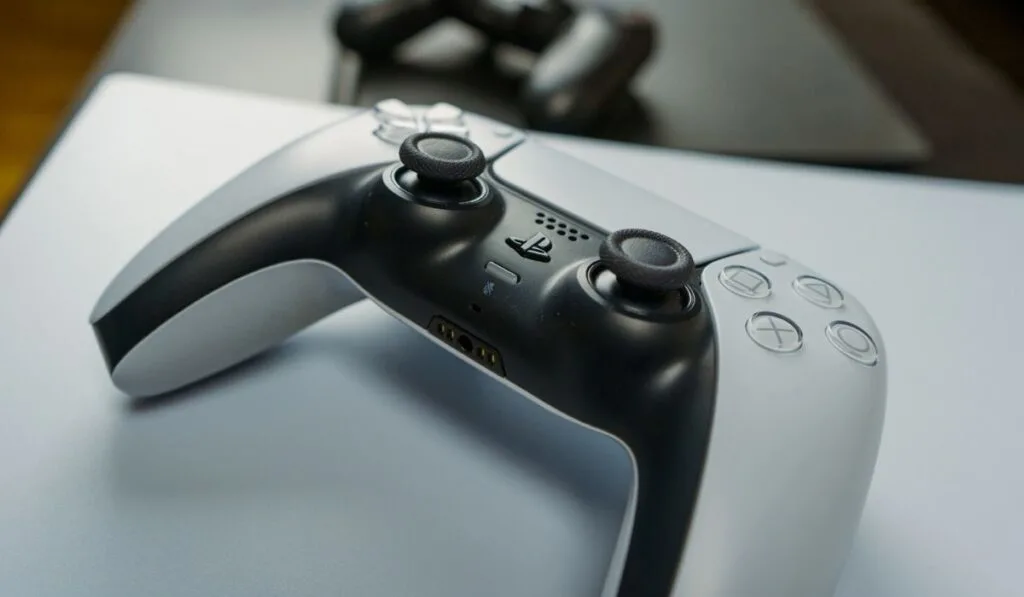 PS5's WiFi connection is good enough for many users, but if you are getting a poor signal or no connection at all, here are some tips to solve your problem.
1. Improve the Wireless Signal
Move your router closer to where you have the PS5, don't put it behind the TV stand. Also, keep some distance between your TV and router to avoid interference. You can also try moving some things that might be interfering with your WiFi signal or even turning them off.
2. Change the DNS Settings
DNS or "Domain Name System" is basically the address of your router. Generally, every device uses a default DNS server, but we recommend changing it to custom settings to get a better speed.
Here is how you can do it:
Turn on your PS5 and go to "Settings."
Select "Network" from the drop-down menu and select "Set up a new connection or network" on the new window.
Right-click on your preferred network (your 5 GHz WiFi) and select "Advance setting."
Select "DNS setting" and select "custom."
You'll see a primary and secondary DNS server.
Type either Google DNS (primary= 8.8.8.8/ secondary = 8.8.4.4) or Cloud Flare (primary= 1.1.1.1/ secondary = 1.0.0.1). Save the setting.
3. Create a Port Forward
Port forwarding/port mapping creates a secure private network that redirects traffic sent to your IP address to a particular device within your network.
It means that your PS5 will only receive the packets sent for your games and nothing else. It reduces interference and improves the wait time for gaming.
To set up a port forward, you need to know your PS5 IP address, which you'll find by going to the console Settings > Network.
Once you're there, select "View connection status."
You'll see your console's IP address – write this address down.
Now head over to the router setting on your browser. To access this router setting, follow the steps we gave above.
Type your IP address in the browser, give the login and password and click "login."
Now in this menu, Enable Port forwarding.
Using a custom IP address to your PS5, make sure you use the same network ID you noted before.
Setup a TCP and UDP protocol for the new IP. You can do it for both ports separately or put them in a single box if available. For separate ports, type 1935,3478-3480 for TCP and 3075,3478-3479 for UDP.
Save the setting and reboot your router. You'll see a significant improvement in your PS5's connection.
4. Switch to Ethernet
Sometimes, even the best WiFi router cannot compete with an ethernet connection. So try switching to Ethernet cable if possible. It gives the most stable connection.
5. Purchase a New Router
We've seen many people on Reddit saying they got the best signal and speed by replacing their router. If you're having problems with your WiFi, we recommend buying a new router. There are so many options nowadays for everyone's budget.
The Sony PS5 is also compatible with WiFi 6 Routers. These powerful routers offer the best possible WiFi speed and support all WiFi versions. Here are some excellent WiFi 6 routers for your new console:
TP-Link AX6600 Archer GX90 (on Amazon)
This ultra-powerful router is compatible with both 2.4 and 5 GHz bands and offers a maximum speed of 4800 Mbps. It's one of the most powerful routers on the market with its uncompromising wireless performance. In addition, the MU-MIMO and OFDMA technology serve a lag-free gaming experience. Archer GX90 is also equipped with a powerful 1.8 GHz quad-core CPU with eight high-performance antennas for maximum wireless coverage.
NETGEAR Nighthawk Tri-band AX8 WiFi 6 Router (on Amazon)
This router is equipped with Gigabit WiFi speed to support 4K streaming and VR gaming. Also, thanks to its Tri-band WiFi, you can enjoy high-speed wireless gaming without any lag on PS5. Moreover, it offers Dynamic QoS bandwidth prioritization for high-performance gaming and smooth streaming.
NETGEAR Nighthawk is also equipped with cybersecurity protection with parental control and a data theft firewall, so you can have a safe gaming experience every time.
TP-Link Wifi 6 AX1500 (Archer AX10) (on Amazon)
The smart AX1500 router comes with MU-MIMO technology that provides maximum speed to your home network. It has a 1.5 GHz tri-core processor and next-gen antennas to deliver ultimate coverage and performance. In addition, the router comes with Amazon Alexa voice control, app remote management, increased battery backup, and it is super affordable.