Ever since Sony released the latest PlayStation, it's been in high demand. So if you get your hands on a new PS5 console, you should be sure that it's covered by a reliable warranty. The last thing you'd want is to deal with an expensive repair or replacement costs just after purchasing your new system.
The PS5 comes with a warranty that covers material damage caused by manufacturer error. This warranty is valid for 1 year in the US and 2 years in the UK, and it can be extended by 90 days if you register the console before the warranty period has elapsed. This includes the controller.
However, the warranty from Sony won't cover damage caused by negligence or abuse, so you'll have to take care of your PS5 nonetheless. Let's look at the details of how long the PS5 warranty lasts and what it covers.
Does the PS5 Come With a Warranty?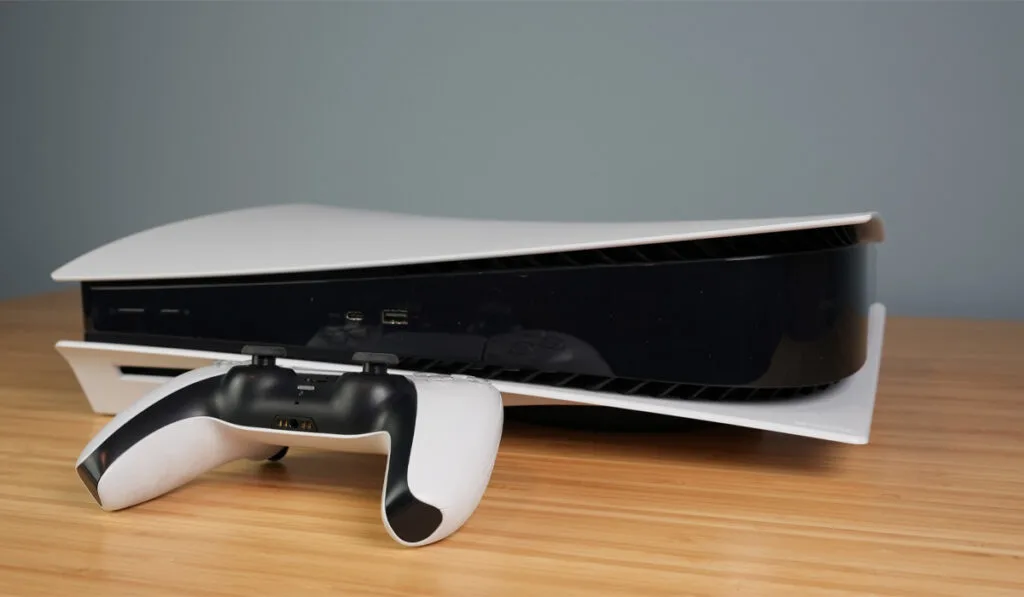 Just like most other Sony products, the PS5 (on Amazon) does come with a warranty. This warranty will cover manufacturer errors and defective parts. Whether it's audio glitches you can't clear, the console won't power on, or some other connection or play-quality issue, you should always consider a warranty before replacing your device or taking it for an aftermarket repair.
While Sony has very high standards in manufacturing, there are cases when a defective product is sent out.
The PS5 warranty is meant to cover repair or replacement costs in case you end up with a defective product for any reason. It will cover both hardware and software problems in both the PS5 console and the DualSense controller (on Amazon).
However, the PS5 warranty won't cover accidental damage or problems caused by improper usage, like if you somehow dunked your PS5 in water! While you can still send the PS5 in for repairs in case of accidental damage, the costs won't be covered by the warranty.
Pro-Tip: Do you think your PS5 is broken? Have a look at our Ultimate PS5 User's guide to find easy troubleshooting steps to make sure it's really broken. Many users can get their PS5 up and running by vacuuming and cleaning it when overheating seems to be the primary issue.
How Long Is the PS5 Warranty?
The PS5 warranty varies according to the region you're in and where you've bought your console. In the US, Sony provides a warranty of 1 year, but you'll get a 2-year warranty in the UK and many other parts of the world.
The warranty will be valid from the date of purchase, as long as you've bought it from a registered retailer.
The duration of the PS5 warranty is offered to all users regardless of which retailer they purchase their PS5 from. However, some retailers provide an extended warranty, which you can use over the PS5's original warranty.
You might get an extended warranty if you buy the PS5 on a special offer, for example. But the warranty from the retailer likely covers similar terms to the original warranty, and you'll still have to pay for any damages caused by accident or negligence.
Do You Need to Register Your PS5 for the Warranty?
You don't need to register your PS5 to get a warranty. All PS5 users get an automatic warranty upon purchasing the PS5 from a registered retailer. All you need to do to claim your warranty is to provide proof of purchase and your PS5's serial number.
In many states, legislation requires companies to provide a warranty that covers manufacturer error and damage caused due to mishandling on the company's side.
However, this warranty will be void if you buy it from a non-registered retailer since Sony won't be able to verify the date of purchase in such cases.
So, even though you don't need to register your PS5, definitely be sure to buy from a registered retailer.
Can You Extend Your PS5 Warranty?
One of the best things about the PS5 warranty is that you can extend it by registering your console. Registering your PS5 will give you an extra 90 days on the manufacturer's warranty.
So, if you live in the US, your warranty will be extended to 1 year and 90 days, and in the UK, it will be 2 years and 90 days.
However, to get the full benefit of your warranty extension, you'll need to register the console before the original warranty period has passed. To register for the 90 days extra warranty, go onto your Sony account and navigate to product registration.
You'll have to provide the product's model number, serial number, purchase date, and other purchase information.
Never throw away the original packaging because it contains essential details such as the model number and serial number, which you'll need for online product registration. While Playstation does provide a 1-year warranty extension in some areas, it's quite rare that you'll be eligible for more than a 90-day warranty extension.
That said, there are other ways in which you can get more time on your warranty. In these cases, the costs will be covered by the retailer. The options include:
Extended Retailer Warranty
Some retailers have an automatic return policy on certain electronic goods. This return policy will cover manufacturer errors and faulty products.
It's worth checking with your retailer to see whether you're eligible for an extended warranty and what the warranty terms cover.
Warranty Through Debit/Credit Card
Some debit and credit card providers have automatic 2-year purchase protection on certain goods. Check whether your PS5 comes under this refund protection. If it does, your repair costs may be covered by the retailer in case your original warranty is expired.
What Is Covered Under the PS5 Warranty?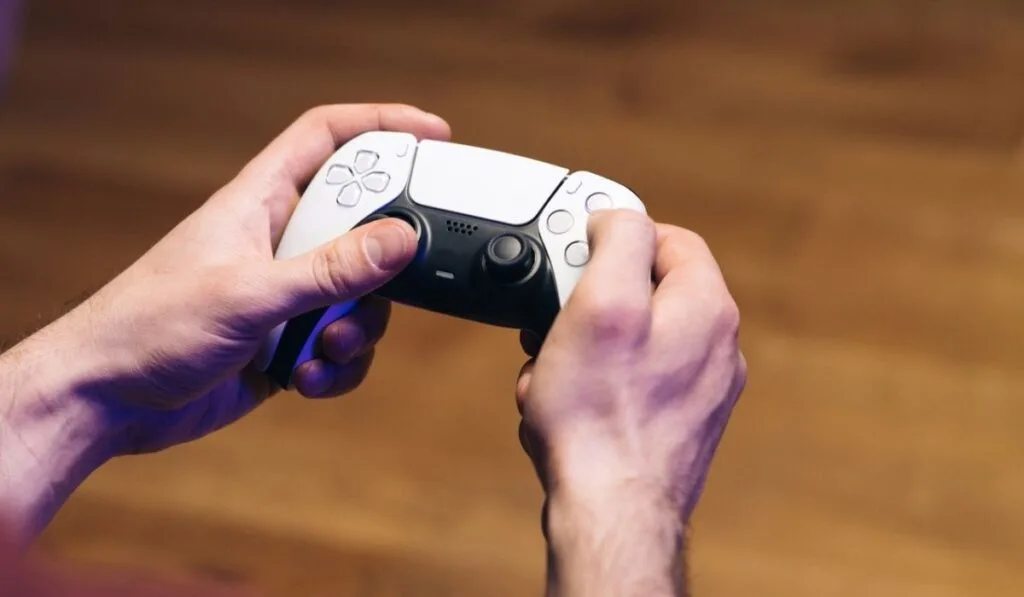 The PS5 warranty covers any repairs or replacement costs brought about by manufacturer error. It will also cover any shipping costs that you incur in case the PS5 has been found to be "materially defective."
This includes any defects that have occurred before you purchase the console and may even cover retailer errors.
The warranty will also cover any accessories that come with the original PS5 purchase. This includes any cables or the DualSense controller (on Amazon) that you get with a new PS5.
However, it won't cover any additional controllers or accessories that you purchase, even if they're from Sony. If you buy an additional controller from a registered retailer, you'll likely get a separate warranty.
As we mentioned, the PS5 warranty won't cover any issues that are caused by accident, negligence, or improper use. Your PS5 warranty won't cover:
Damage caused by third-party products that weren't meant for the PS5.
Damages caused by any tweaking or unauthorized improvements to the console.
Damage caused by natural events, accidents, misuse, or abuse.
Any other damage caused by using the PS5 in a way that it was not meant to be used.
How Much Will a PS5 Repair Cost (Without Warranty)?
The cost of a PS5 repair without warranty can vary depending on the extent of the damage and the repair service you choose. Many repairs – like a failed motherboard, are likely going to cost as much to fix as a new model.
So, expect at least $100 for a repair, and no more than $400…because any more than that then you should be considering a new unit!
How Long Does It Take Sony To Repair a PS5?
Sony doesn't give an official timeline for PS5 repairs, as the repair time can vary depending on the extent of the damage and the repair that's needed.
While they claim to try to turn the replacements around in 15 days, that's probably business days, on top of shipping times. So, we think it's more realistic to expect about a month for this process, round-trip.
How To Use Your PS5's Warranty (Making a Claim)
Now that we've covered all the angles,
here's how to make a claim using your PS5's warranty:
Visit the official PlayStation 5 Support page

Click "PS5 Troubleshooting", then "Additional Troubleshooting," then "Still having issues?'

From there, select "Playstation Repairs" and follow through the forms to start your repair or warranty claim.

Once your claim is approved, you'll receive instructions on how to ship your PS5 for repair.

Ship your PS5 to the designated repair center using the provided shipping instructions.

Once your PS5 is received, it will be inspected and repaired as necessary.

Sony will then ship the repaired console back to you.