Instagram is one of the most popular and addictive social platforms out there. But it can get pretty frustrating when you're trying to sign in to your account and an error message pops up instead of your usual feed. So, what does "User not found" mean on Instagram, and what's the fix?
The "User not found" error on Instagram means your profile is currently unavailable due to a ban or username change. It also happens if you deleted your account. To fix the issue, double-check your username and check for network issues. You can also clear the app cache or update the Instagram app.
Being greeted by error messages on Instagram is the last thing you want to deal with, especially when you've worked hard to grow your account and gain a decent following. Nonetheless, it can be tricky to narrow down a single workaround for this issue. So, let's take a closer look at the possible causes and get your Instagram back up and running.
What Does It Mean When Instagram Says "User Not Found"?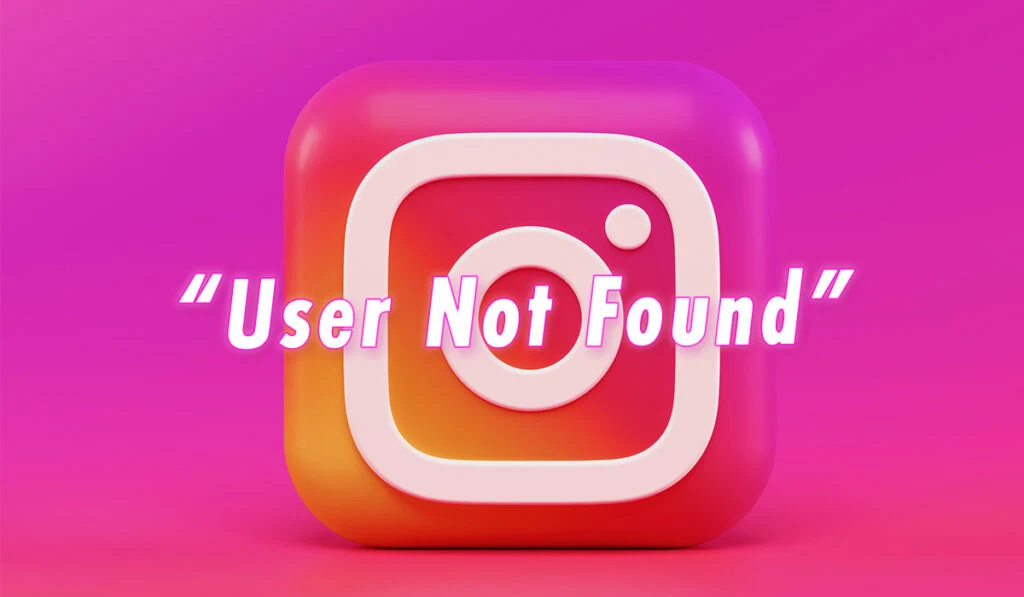 When Instagram says "User not found," it means the user profile you're trying to visit isn't available to you or other people for various reasons. On the desktop version of Instagram, the error appears as "Sorry, this page isn't available."
One of the reasons for this error is if you make a typo, especially when trying to get to an account for the first time. In this case, checking the username spelling will be helpful.
Why "User Not Found" Shows Up When You Log In
Here are the main reasons you'll see the "User not found" error when you log in to your Instagram:
Your Account Has Been Deleted
Instagram allows you to either disable your account temporarily or delete it permanently. If you deleted your account before, it's removed entirely from Instagram. In that case, the account's username won't be available for use by anyone else.
So, once the account is no longer available, the username will also be gone, and Instagram displays "User not found."
Your Account Has Been Banned
As unpleasant as it may sound, you might be getting the "User not found" error because your account has been banned. This typically happens if you've violated Instagram's Terms of Use.
For example, your account will be automatically suspended if you impersonate other users or share misleading and inaccurate information.
Most of the time, a ban will last for a limited amount of time, such as 48 hours. But it can also be permanent, depending on the nature of the violation or an accruement of them.
Moreover, you won't be able to find another user if they've been booted off. It may happen because they've breached the community guidelines or other users have reported them.
The Username Has Been Changed
Unlike other social media platforms, Instagram allows you to change your username any time you want. So, if you can't find your account when you think you've entered the correct username, it may be the case that you actually changed the name.
Remember, the username affects how the profile URL appears, meaning your location on Instagram changes if you change your username. While Instagram can forward you to the new user location, it's not always the case. So, the old page often can't be found.
How to Fix It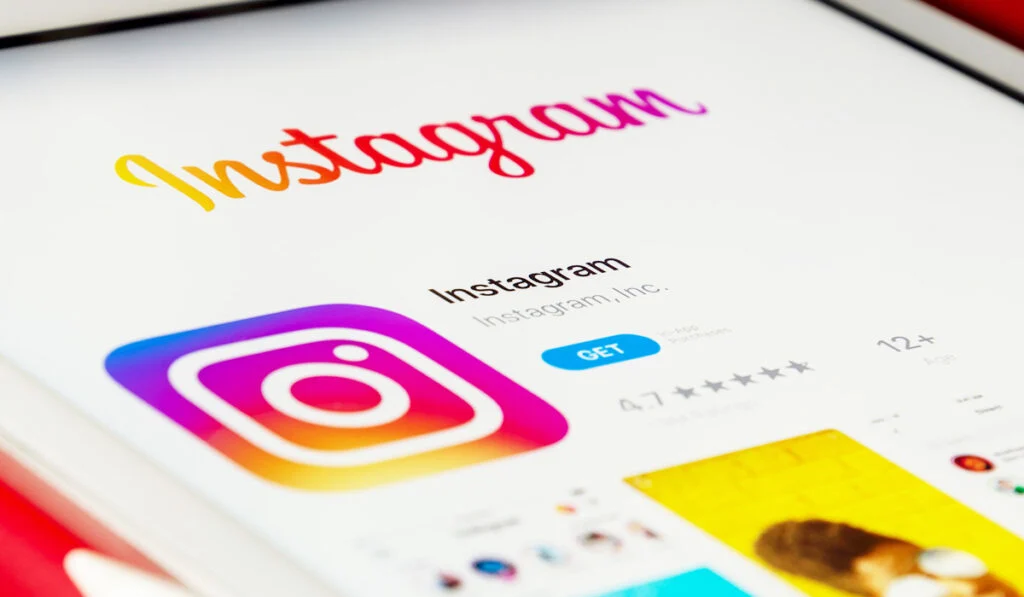 Not all the potential causes of the "username not found" error on Instagram are solvable, but you can try a few fixes to get to the account you're looking for. These are the practical ways to fix the issue:
Double Check the Username
IG currently boasts more than a billion registered accounts, so it can be quite hard to get a unique, easy-to-read, and easy-to-spell username. It's therefore not uncommon for users to employ special character combinations when choosing their usernames.
That said, the first thing you want to do is double-check if you've typed the username correctly. You may even have caps lock on without knowing it. If you can ask for the profile link from a friend or follower through some other platform like Facebook, that'll help you reach the profile more easily.
Check If There's a Server Down
Millions of people around the world are using Meta-owned apps like IG and Facebook at any time. As such, it's possible (though rare) that their servers can be overwhelmed and result in errors like "User not found."
Test the web and mobile versions of Instagram to see if the issue still persists. You can also try signing in to your account from a different device. If there's a server down, there's nothing you can do other than wait for the issue to be resolved by IG.
Check Your Internet Connection
A poor internet connection could be the culprit if you can't log in successfully to your Instagram account or find other users. Check if you have an active data subscription and troubleshoot your routers.
If your network connections are all in good shape and you've confirmed nothing is wrong with the router, you might want to contact your internet service provider (ISP). They may advise you on further technical fixes or confirm that they're experiencing a network outage.
Clear Your Instagram App Cache
Clearing the cache files from your Instagram app can help fix the issue. If you're using an Android smartphone, open "Settings," then navigate to "Apps." Find the Instagram app and go to "Storage," then tap the "Clear cache" option.
If you're using an iPhone, simply reinstall the app.
Update the Instagram App
Updating to the latest version of the Instagram app will help fix bugs and other software glitches that make you see errors like the "User not found" message. Check if there's a new version of the app on the App Store or Google PlayStore and upgrade.