The Nintendo Switch is a fantastic gaming platform that doubles as both a home console and a handheld device at the same time. However, this console won't do much for you if you don't have any games for it. So, does the Nintendo Switch come with games?
The Nintendo Switch doesn't come with games when you buy the standard edition Switch, Switch Lite, or the OLED Model. However, you can buy a bundle option that comes with the console as well as a game. Bundles often come as a limited edition and tend to sell out relatively quickly.
It may be a bit disappointing to learn that the Switch console doesn't typically come with games, but there are some great bundle options available. Let's get into this topic in more detail so that you can get a console with games right from the start.
Understanding Nintendo Switch Bundles
Usually when you purchase a Nintendo Switch, all you get is the console itself. However, a Nintendo Switch Bundle is a package deal that includes the Nintendo Switch gaming console along with other accessories and/or games.
The additional accessories and games included in a bundle can vary widely depending on the package. Some bundles include additional Joy-Con controllers or a carrying case. Games may also be included, such as popular titles like Super Mario Odyssey, The Legend of Zelda: Breath of the Wild, or Mario Kart 8 Deluxe.
Purchasing a bundle can be a cost-effective way to get everything you need to start playing the Nintendo Switch. Instead of purchasing each item individually, a bundle allows you to get everything in one package, often at a discounted price.
It can also be a convenient option if you're looking to buy a gift for someone who is new to the Nintendo Switch or if you're upgrading your own console and want to get everything you need in one purchase.
Nintendo regularly releases special edition bundles that feature unique designs or themes. These include bundles that feature popular game franchises like Pokémon, Mario, or The Legend of Zelda. Special edition bundles are often highly sought after by collectors or fans of the franchise.
A Nintendo Switch Bundle is a great option for anyone looking to get started with the console or upgrade their current setup. The variety of bundles available ensures that there's something for everyone, whether you're looking for additional accessories, games, or a unique design.
Nintendo Switch: What's Included in the Box?
When you purchase a Nintendo Switch, there are a few things that come inside the box to get you started with your gaming experience. Here's what you can expect to find:
The Nintendo Switch console: The console is the main attraction of the box, and it's what you'll use to play your favorite games. The Switch features a 6.2-inch touchscreen display that can be docked to a TV for big-screen gaming.

Joy-Con controllers: The Joy-Con controllers are the two small detachable controllers that come with the console. They can be used together or separately for single-player or multiplayer games.

Joy-Con wrist straps: These accessories slide onto the Joy-Con controllers to provide additional grip and safety. They also have a wrist strap for added security.

Switch dock: The dock is used to connect the Switch console to your TV, so you can play games on the big screen. It also serves as a charging station for the console and Joy-Con controllers.

HDMI cable: The HDMI cable is used to connect the Switch dock to your TV.

AC adapter: This is the power adapter that you'll use to charge the Switch console and Joy-Con controllers.

Documentation: Finally, the box will also include a quick start guide, warranty information, and other documentation to help you get started.
As you may have noticed from this list, none of these things are actual video games. This is because when you just purchase a Nintendo Switch alone, it doesn't come with any games in the box. If you want your Switch to come with games, you either need to purchase the games yourself, or you need to buy a bundle.
This goes for all models of the Switch, including the standard Switch, the Switch Lite, and the newer OLED Model.
And you should note that justbecause the Switch is bundled with a few games doesn't mean it will have all the storage you'll need for the games you play, or more games you download. Have a look at our related guides on Nintendo Switch data usage and what to do if you run out of space on your Nintendo Switch if you need them.
If you run into problems with the Nintendo Switch game card reader, or you simply want to know how many games you can hold without filling up the Switch's onboard storage, we have guides on those situations as well.
Which Bundles Are Available for the Nintendo Switch?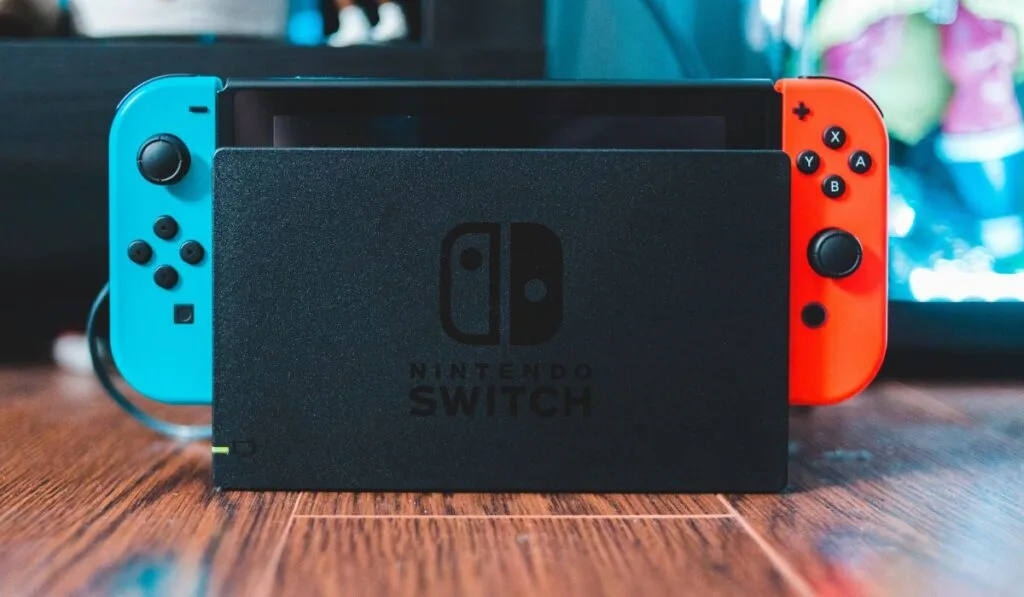 This is a surprisingly tricky question to answer as Nintendo Switch Bundles are usually limited releases of the console that coincide with new game releases. These limited edition consoles also tend to sell out relatively quickly, so there's no predicting what'll be on the market as you're reading this.
One of the most popular bundles that's been released is the Mario Choose One Bundle (on Amazon). This bundle comes with a standard looking Nintendo Switch, exclusive red Joy-Cons, and a digital copy of your choice from either Mario Kart 8 Deluxe, New Super Mario Bros. U Deluxe, and Super Mario Odyssey.
One thing that makes this bundle especially popular is the price. For scale, a brand new Nintendo Switch costs about $300, while this Choose One Bundle also costs about $300. This makes it feel like you're getting a free game with your Switch.
Another available bundle is the Monster Hunter Rise Deluxe Edition Bundle (on Amazon). This bundle comes with a special Monster Hunter Rise themed Switch as well as with a digital copy of Monster Hunter Rise and its DLC.
How Much Do Nintendo Switch Games Cost?
Nintendo Switch games come in a variety of prices, depending on the game's popularity, complexity, and age. Typically, newly released games are more expensive than older titles. In general, the cost of Nintendo Switch games ranges from around $20 to $60.
Smaller indie games, which are often less complex and require less development time, tend to cost less than bigger titles. These games can range from $10 to $30. Examples of popular indie games include Stardew Valley and Among Us.
Mid-tier games, which include popular titles like Super Mario Party, Splatoon 2, and Kirby Star Allies, typically cost around $40 to $50. These games have more complex gameplay and graphics than indie titles, but aren't as elaborate as big-budget games.
Big-budget games, such as The Legend of Zelda: Breath of the Wild and Super Mario Odyssey, typically cost $60. These games have expansive worlds, intricate stories, and high-quality graphics that require more development time and resources.
It's worth noting that some games come with additional downloadable content (DLC), which can increase the overall cost of a game. Some games like Fortnite even have in-game currency you can purchase with real money, making the potential amount of money you can spend on the game almost infinite.
Another great thing to know is that some Nintendo Switch games are completely free to play. For example, the game we just mentioned, Fortnite, can be downloaded and played for no cost at all. These games usually make money through other means, such as in-game purchases.
Buying Options for Nintendo Switch Games
There are various ways to buy Nintendo Switch games, including physical copies and digital downloads. Physical copies of Nintendo Switch games can be purchased at video game stores, department stores, and online retailers such as Amazon.
Physical copies are sometimes more expensive than digital downloads, but they come with the added benefit of the potential to resell or lend the game to friends. For first party Nintendo games that rarely go on sale, however, physical copies may end up being the cheaper option.
Digital downloads of Nintendo Switch games can be purchased directly from the Nintendo eShop, which is accessible through the console itself or through a web browser. Digital downloads are usually cheaper than physical copies and are more convenient, since you can download the game directly onto the console without having to leave the house.
Additionally, some games on the eShop are only available as digital downloads; physical copies aren't even an option. The eShop even has a "Digital Only" section of the store for games like this.
About the Nintendo Switch Online Membership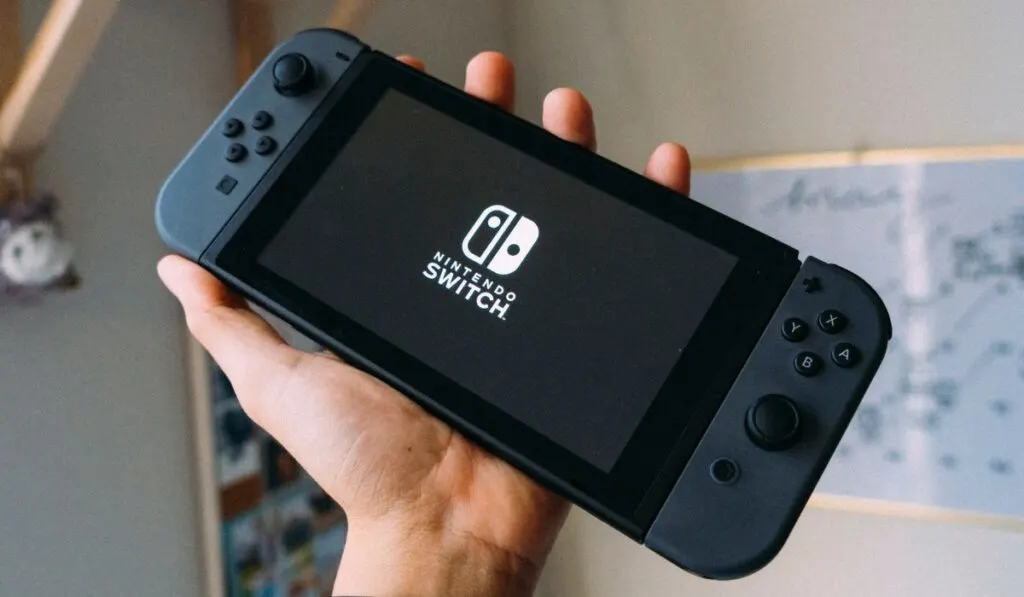 Nintendo Switch Online membership is a subscription-based service that allows Nintendo Switch owners to access online multiplayer modes for a variety of games. In addition to the multiplayer feature, subscribers also get access to a growing library of classic NES and SNES games.
The membership also includes cloud saves, allowing users to back up their game data to the cloud.
There are individual and family membership options available, with the latter allowing up to eight Nintendo account holders to use the service together. An individual plan will cost you about $20 a year, while the family plan is around $35 a year.
Nintendo has also recently introduced an expansion pack to their online service that you can purchase. This will add Nintendo 64, Gameboy, and Gameboy Advance games to your online library, as well as access to DLC for Mario Kart 8 Deluxe and Animal Crossing New Horizons.
A Nintendo Switch Online + Expansion Pass plan will cost around $50 per year individually and $80 per year for a family plan.